FMUSER FSN-1000T 1kW FM Transmitter for Sale Best 1000 Watts FM Transmitter For Radio Station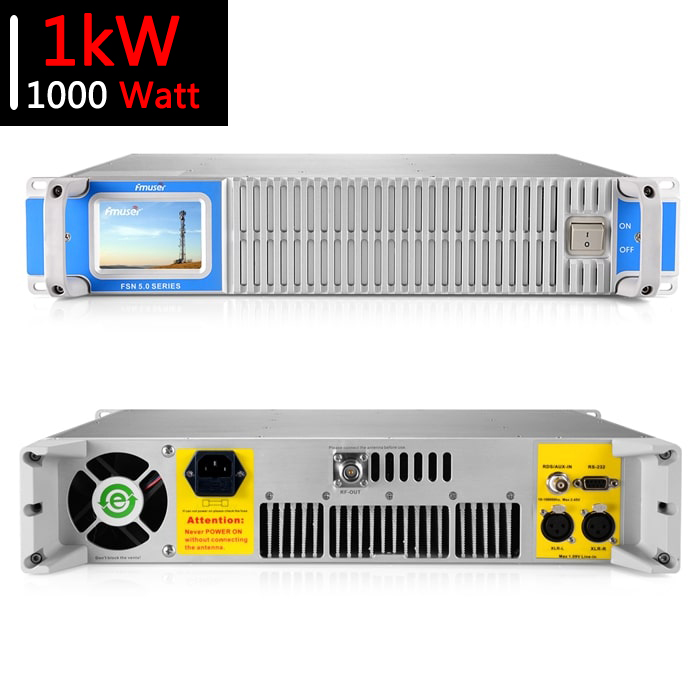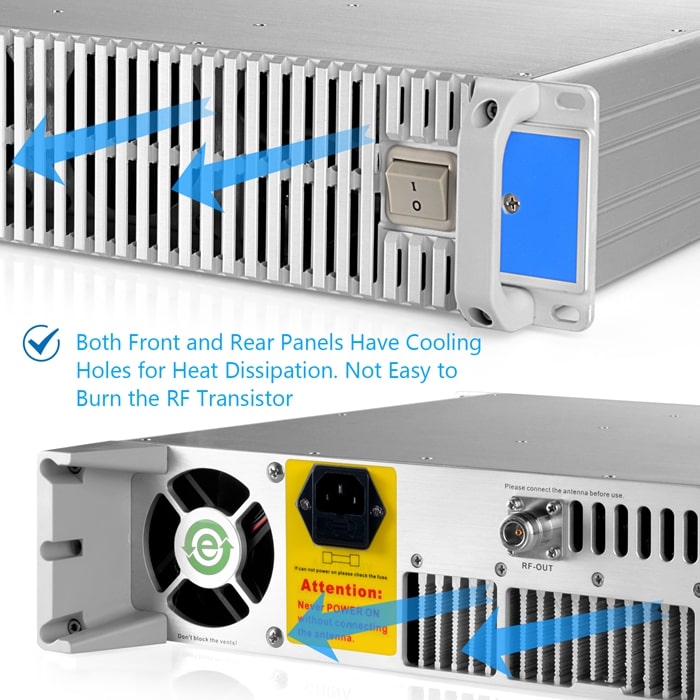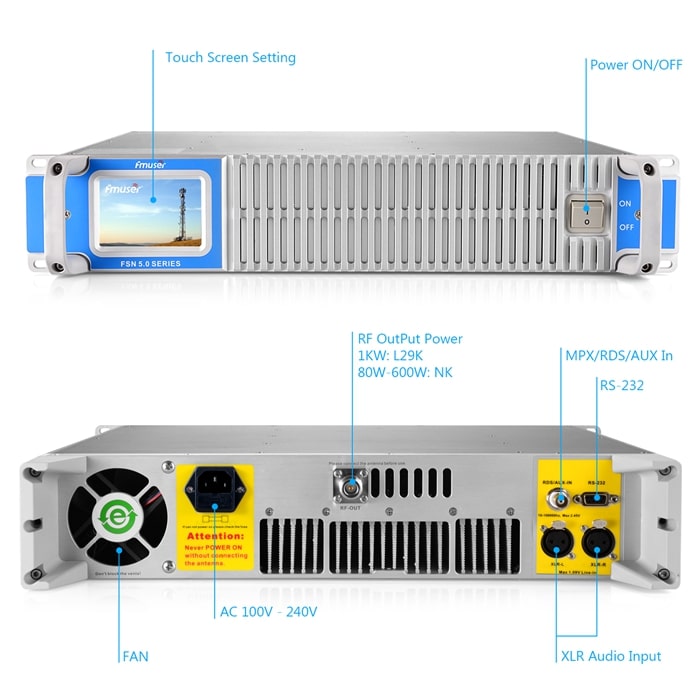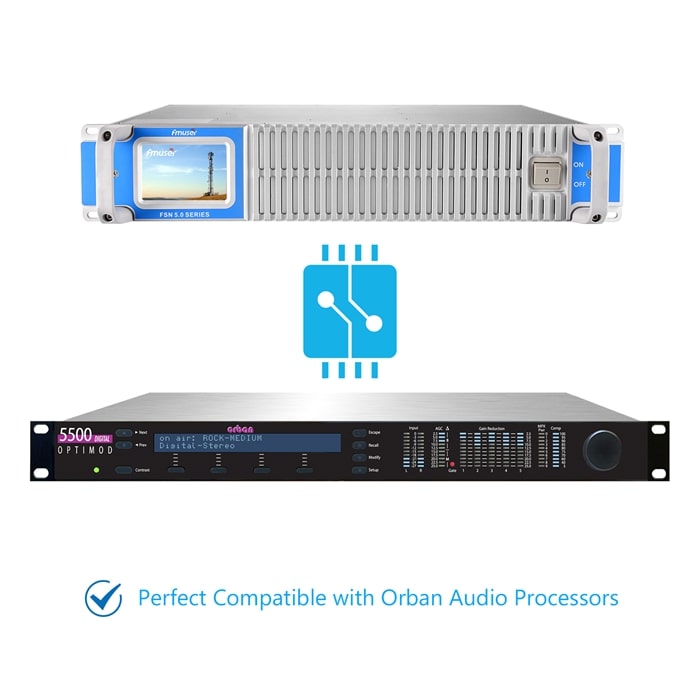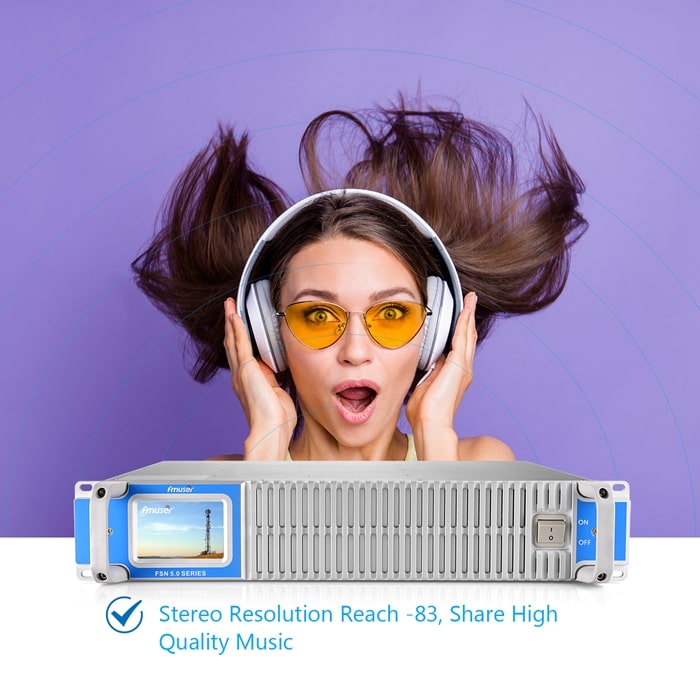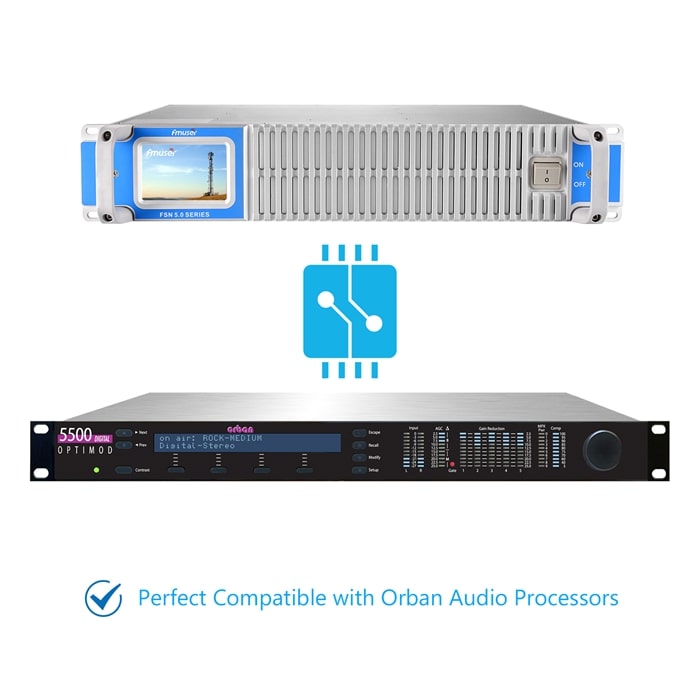 FMUSER FSN-1000T 1kW FM Transmitter for Sale Best 1000 Watts FM Transmitter For Radio Station
FEATURES
Price (USD): 3,169
Qty (PCS): 1
Shipping (USD): 0
Total (USD): 3,169
Shipping Method: DHL, FedEx, UPS, EMS, By Sea, By Air
Payment: TT(Bank Transfer), Western Union, Paypal, Payoneer
As one of the best 1kW FM transmitters, FMUSER FSN-1000T is specially designed for medium-sized radio stations.
With a high-definition touch screen operation interface and CD-quality stereo effect, FMUSER FSN-1000T is known for its highly stable and reliable broadcasting performance, which makes FSN-1000T much favored by many FM broadcast groups/individuals.
More than that, the FSN-1000T 1kW FM transmitter is now gradually showing its high-quality characteristics to the world, especially in the radio station equipment market.
1 * FMUSER FSN-1000T 1000 Watts FM Transmitter
For FMUSER FSN-1500T 1kW FM Radio Transmitter:
RF Part
Frequency
87.5 ~ 108 MHz
Frequency step value
10 kHz
Modulation
FM
Peak deviation
± 75 kHz
Frequency stability
<± 100Hz
Frequency stabilization method
PLL frequency synthesizer
RF output power
0 ~ 1000 watts ± 0.5 dB
Residual wave
< -70 dB
Higher harmonics
< - 65 dB
Parasitic AM
< - 50 dB
RF output impedance
50 Ω
RF output connector
L29 female
Audio Part
Audio input connector
XLR female
AUX input connector
BNC female
Pre-emphasis
0 uS, 50 uS, 75 uS ( user setting)
S/N ratio mono
>70 dB (20 to 20 kHz)
S/N ratio stereo
>65 dB (20 to 15 kHz)
Stereo resolution
-50 dB
Audio frequency response
30 ~ 15,000 Hz
Audio distortion
<0.3%
Audio level gain
-12 dB ~ 12 dB step 3 dB
Audio input
-19 dB ~ 5 dB
General Part
Default password

000008
Power supply voltage range
110V ~ 260V
Operating temperature range
-10 ~ 45 ℃
Work mode
Continuous work
Cooling method
Air cooling
Cooling efficiency
<95%
Work Altitude
<4500 M
Power consumption
1500 VA
Dimensions
(W) 483 x (H) 320 x (D) 88 mm without handles and protrusions
Size
19 "2U standard rack.
Weight
12 kg
CONTACT US


FMUSER INTERNATIONAL GROUP LIMITED.
We are always providing our customers with reliable products and considerate services.
If you would like to keep touch with us directly, please go to contact us