FMUSER FSN-350T 350 Watt FM Radio Transmitter for Sale Best 350W FM Radio Station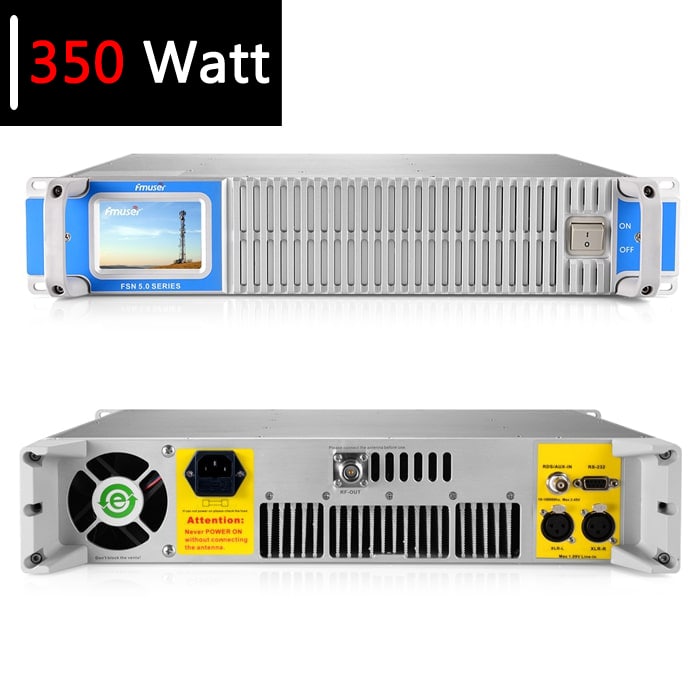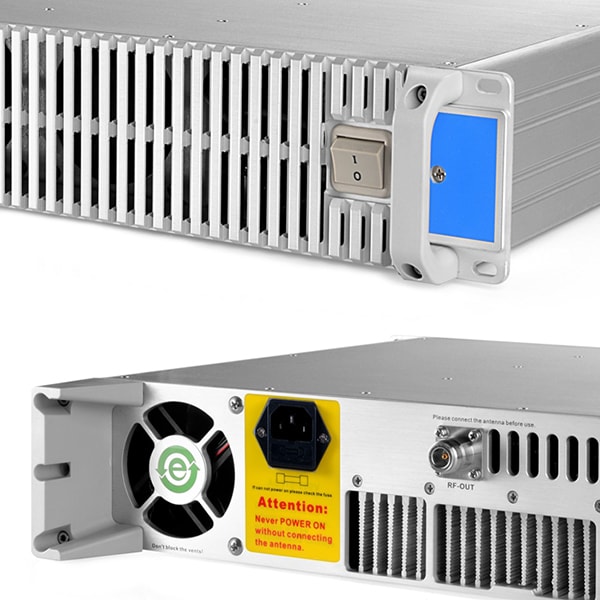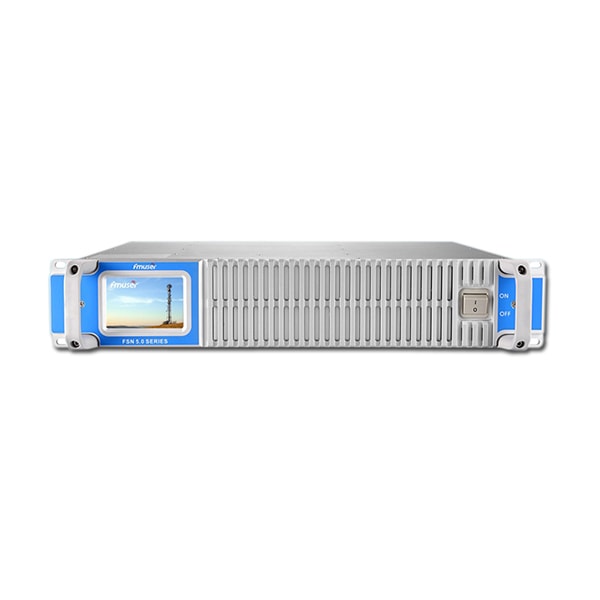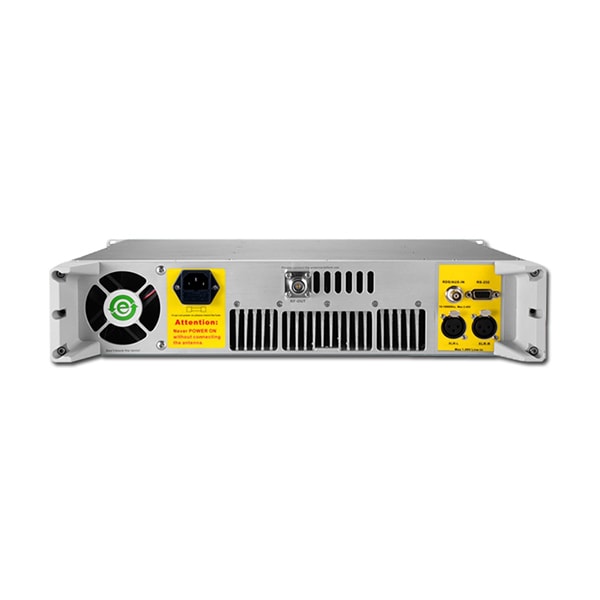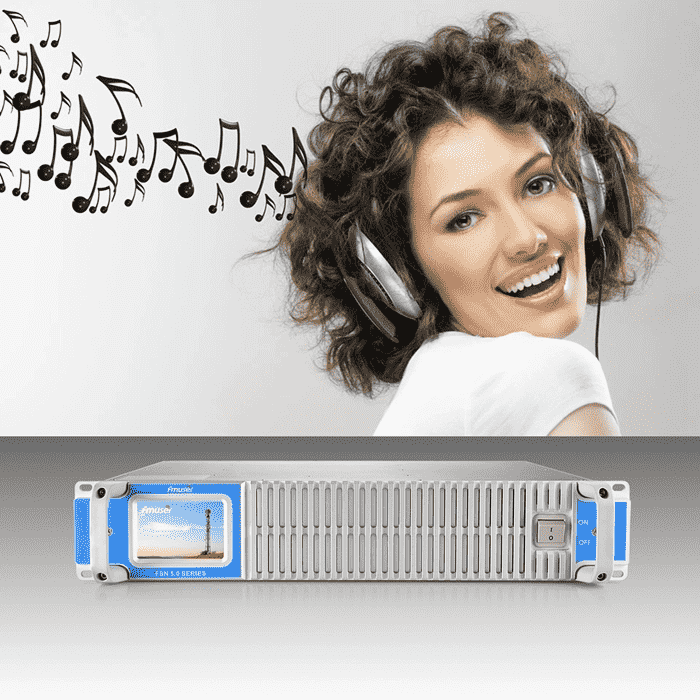 FMUSER FSN-350T 350 Watt FM Radio Transmitter for Sale Best 350W FM Radio Station
FEATURES
Price (USD): 1,499
Qty (PCS): 1
Shipping (USD): 0
Total (USD): 1,499
Shipping Method: DHL, FedEx, UPS, EMS, By Sea, By Air
Payment: TT(Bank Transfer), Western Union, Paypal, Payoneer
All about FMUSER FSN-350T FM Broadcast Transmtiter
FMUSER hereby introduces the latest FSN-350T 350W touch screen FM transmitter for radio station to all FM fans. Compared with other 350W transmitter products in FM broadcasting market, FMUSER's 350W FM transmitter pays more attention to user experience: the new product appearance design and simple one-touch touch screen operating system make the product design more humanized; the advanced built-in RF transistor can effectively reduce the power loss value to the minimum while ensuring the stability and efficiency of FSN-350T, which is very rare in the high-power FM Transmitter Market.
In addition, the characteristics of wide RF signal transmission range, high fidelity, and output close to CD treble quality are also the reasons why FSN-350T is gradually gaining a foothold in the high-quality high-power FM broadcasting transmitting equipment market.
The ultra-high cost performance and wide coverage make FSN-350T widely used in various professional/amateur medium and small FM broadcasting application scenarios, such as professional Radio broadcasting, drive-in theater broadcasting, drive-in church broadcasting, drive-through nucleic acid detection broadcasting, campus broadcasting, community broadcasting, industrial and mining broadcasting, tourist attraction broadcasting, especially in the application solution of high-power frequency modulation under the influence of the epidemic in 2020, which is favored by professional/amateur broadcasting equipment fans.
How to Use FMUSER FSN-350T Touch Screen FM Transmitter?
Why You Need a FMUSER FSN-350T FM Broadcast Transmitter?
Built-in the latest overheating and SWR protection mechanism. Once the SWR value or internal operating temperature is higher than the normal range, the transmitter will alarm and automatically switch to protection mode.
The extremely efficient transmitter and antenna matching system can effectively guarantee the integrity of RF signal transmission with the lowest SWR.
The controllable RF output option allows the mixer to modulate the best audio output to your needs when connected through the XLR balanced audio input interface.
With an ultra-sensitive one-touch screen, all information can be displayed precisely on the screen, you can control and configure all the RF parameters on your need.
The transmitter provides a flexible pre-emphasis option 0US/50US/75U and a humanized multi-mode tunable RF signal output system.
1 * 350W Touch Screen FM Transmitter
For FMUSER FSN-350T 350 Watt FM Radio Transmitter:
RF Part
Frequency
87.5 ~ 108 MHz
Frequency step value
10 kHz
Modulation
FM
Peak deviation
± 75 kHz
Frequency stability
<± 100Hz
Frequency stabilization method
PLL frequency synthesizer
RF output power
0 ~ 350 watts ± 0.5 dB
Residual wave
< -70 dB
Higher harmonics
< - 65 dB
Parasitic AM
< - 50 dB
RF output impedance
50 Ω
RF output connector
N female
Audio Part
Audio input connector
XLR female
AUX input connector
BNC female
Pre-emphasis
0 uS, 50 uS, 75 uS ( uSer setting)
S/N ratio mono
>70 dB (20 to 20 kHz)
S/N ratio stereo
>65 dB (20 to 15 kHz)
Stereo resolution
-50 dB
Audio frequency response
30 ~ 15,000 Hz
Audio distortion
<0.3%
Audio level gain
-12 dB ~ 12 dB step 3 dB
Audio input
-19 dB ~ 5 dB
General Part
Default password

000008
Power supply voltage range
110V ~ 260V
Operating temperature range
-10 ~ 45 ℃
Work mode
Continuous work
Cooling method
Air cooling
Cooling efficiency
<95%
Work Altitude
<4500 M
Power consumption
1500 VA
Dimensions
(W) 483 x (H) 320 x (D) 88 mm without handles and protrusions
Size
19 "2U standard rack.
Weight
12 kg
CONTACT US


FMUSER INTERNATIONAL GROUP LIMITED.
We are always providing our customers with reliable products and considerate services.
If you would like to keep touch with us directly, please go to contact us