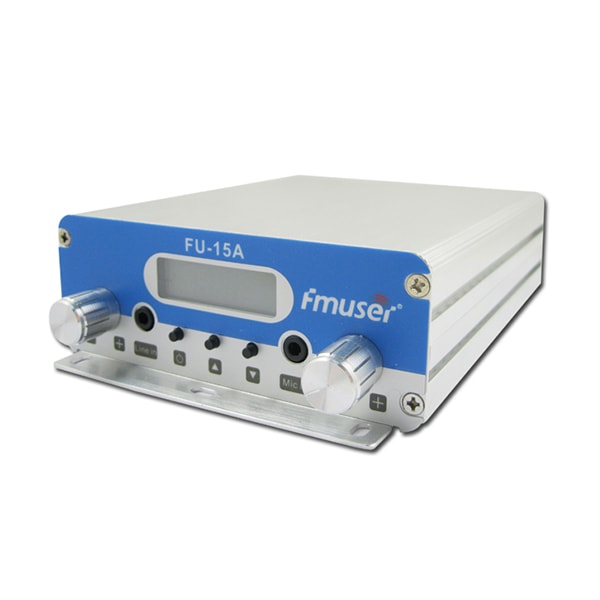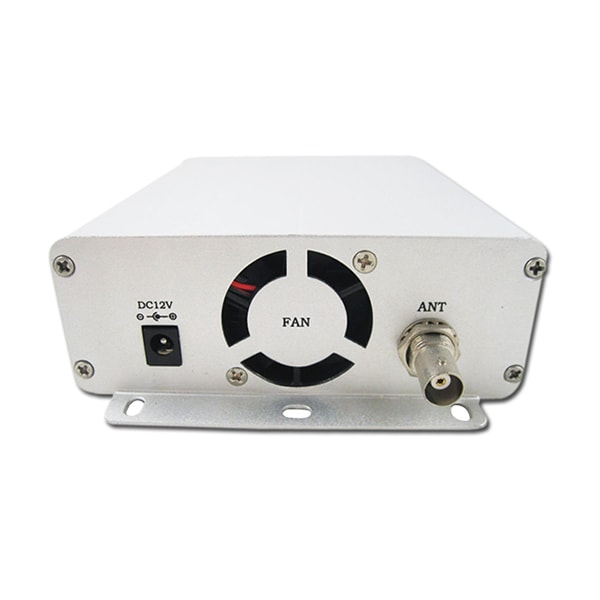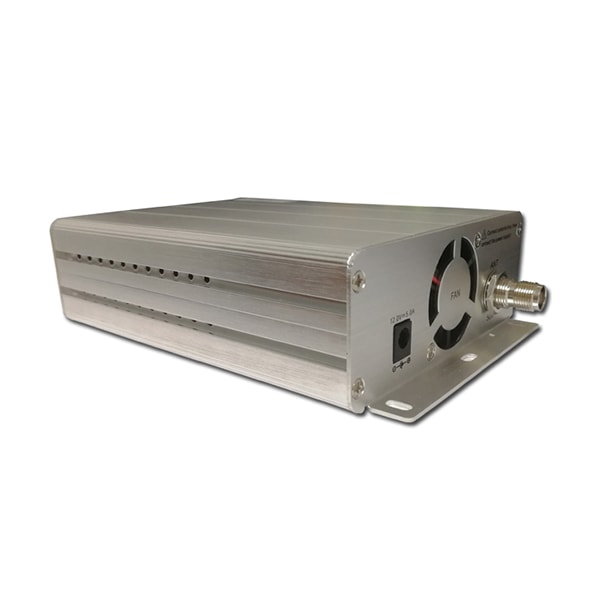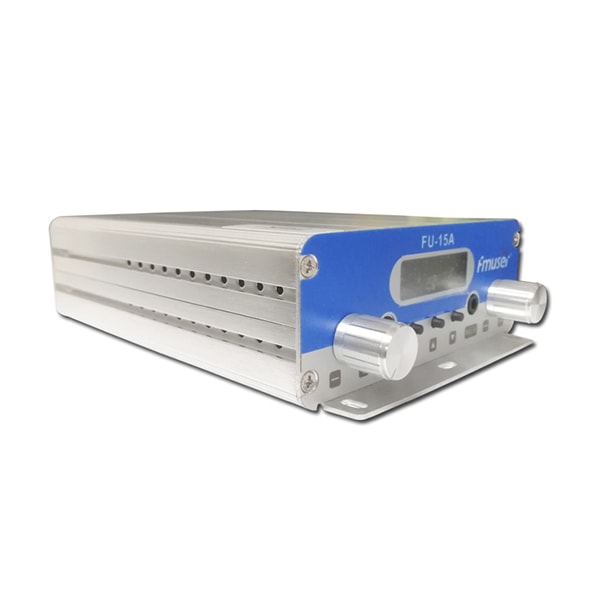 FMUSER FU-15A 15W FM Radio Broadcast Transmitter
FEATURES
Price (USD): 168
Qty (PCS): 1
Shipping (USD): 0
Total (USD): 168
Shipping Method: DHL, FedEx, UPS, EMS, By Sea, By Air
Payment: TT(Bank Transfer), Western Union, Paypal, Payoneer
Why Choose FU-15A for Your Radio Station?
FMUSER FU-15A (also known as CZH-15A CZE-15A) is an FM broadcast transmitter and FM exciter for Small FM radio stations. FU-15A 15W FM transmitter has the characteristics of wide RF signal transmission range, high fidelity, high output sound quality, anti-interference, and easy operation. FU-15A is one of the best 0-50W low-power FM radio transmitters. The 1.5-15W controllable power function enables the FU-15A low-power FM radio transmitter to be widely used in various small radio stations, such as drive-in theater broadcasting, drive-in church broadcasting, drive-through test broadcasting, campus broadcasting, community broadcasting, industrial and mining broadcasting, tourist attractions broadcasting, FU-15A is also one of the low-power FM transmitters favored by professional/amateur FM radio equipment enthusiasts.
Benefits You Can Not Resist
Excellent audio quality and stable audio signal transmission (BH1415 Built-in PLL).
The control board is composed of STC12C2052 with 5-stage power amplification to ensure the output effect of stereo sound quality.
Compact structure design with 0 frequency drift.
High-quality aluminum alloy material shell with built-in cooling fan, which ensures the stability of continuous operation of the equipment.
Intuitive LCD panel working frequency displaying with convenient hardware identification adjustment.
Budget Options For Radio Station
1 *FU-15A 15W FM broadcast transmitter
What You Need to Know
Always remember to connect the antenna first before connecting the transmitter to the DC supply, otherwise, the transmitter will be burned down.
Technical Specification
Phase Lock Loop (PLL) System
Easily choose your frequency LCD and buttons
Freq range: 88 MHz~108 MHz
Power: 15 W
Ripple or harmonic waves = -60 dB
Tuning Step: 100 kHz
Stability of Frequency ±5 ppm Less than 10 ppm ( better system)
Freq. Response-55 dB (100~5000 Hz); -45 dB (5000 ~ 15000 Hz)
Audio Input Connector: 3.5 mm headphone connector
Microphone jack; it can be connected with the microphone
RF output connector: BNC Female
BNC Type antenna output
Reduced harmonic (clean signal)
CONTACT US


FMUSER INTERNATIONAL GROUP LIMITED.
We are always providing our customers with reliable products and considerate services.
If you would like to keep touch with us directly, please go to contact us