What FM Broadcasting Equipment Do You Need in Community Radio?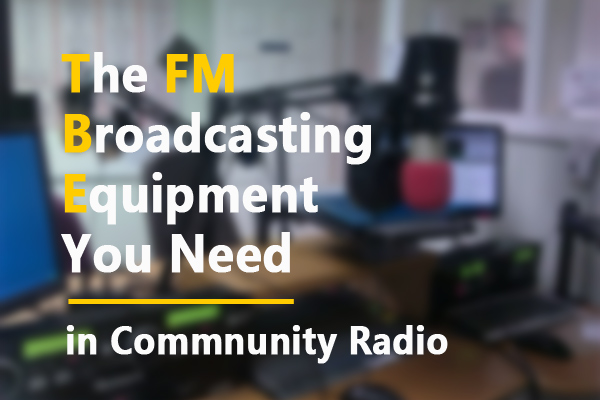 Community radio is one of the most essential forms of FM radio broadcasting. Do you know what radio broadcasting equipment is needed in a community radio station and where to find the best suppliers? This page contains the basic radio broadcasting equipment you need for providing public community broadcasting services. Keep exploring!
Sharing is Caring!
Content
Why Community Radio Broadcasting is Needed in 2021
The pandemic has been prevalent for a long time. Many countries implemented strict stay-at-home restrictions and it's harder to obtain information than usual, especially for those developing countries. Under this condition, community radio broadcasting highlighted its importance:
Broadcast in the distance - For those countries with poor internet, people have to get information by talking with others face to face. But now, they can get information by listening to FM radios without getting out of the house. It gets rid of the risks of infecting the virus.
Rich broadcast content - Community radio broadcasting content is not just limited to community life, it also includes economy, society, politics, music, etc. It helps people living in the community to broaden their views of sight.
It costs little - For the people living in the community, they just need FM radios to listen to the community broadcasting. For the operators, it won't cost too much to build up a radio station for community broadcasting. Because a community doesn't take over too much area, it just needs a low-power FM transmitter and other FM radio broadcasting equipment.
Best FM Radio Broadcasting Equipment Used for a Community Radio
Operating a drive-in church under the pandemic benefits all the residents living in the community. But what radio broadcasting equipment is needed for a drive-in church broadcasting? Here's what you need:
The Core Equipment: FM Broadcast Transmitter
What is it - FM broadcast transmitter is the core of the FM radio broadcasting equipment. It works with an FM transmitting antenna and finishes the task of broadcasting FM signals together.
How it works - Firstly, the FM radio transmitter receives the audio input from other external sources and converts the audio signals into analog signals. Then The analog signals would be transformed into FM signals and modulated onto the carrier in a specific frequency.
Main types - In the aspect of transmitting power, it can be divided into low power FM transmitters ( ranging from 0.1 watts to 100 watts) and high power FM transmitters (ranging higher than 100 watts). The low-power FM transmitters are mainly used in drive-in churches, drive-in movie theaters, community radio broadcasting, school broadcasting, supermarket broadcasting, farm broadcasting, etc.
The best choice - If you need to buy an FM broadcast transmitter for starting a radio station for community radio broadcasting, a 50 watts FM transmitter is the best choice for you.

FMUSER FMT5.0-50H 50W FM Radio Broadcast Transmitter
Signals Courier: FM Transmitting Antenna
What is it - The FM transmitting antenna is necessary for FM broadcasting and it is used for radiating FM signals. An FM antenna can be used to improve the FM signals as well as change the intensity and direction of FM signals as desired.
How it works - The electric current representing the FM signals would be transferred to the conductor of the FM antenna. And the current would generate radio waves and the FM antenna broadcasts it.
Main types - FM transmitting antennas can be divided into FM Ground Plane Antenna, FM Dipole antenna, and FM Circular Polarization antenna. You can choose them based on your needs of polarization and intensity.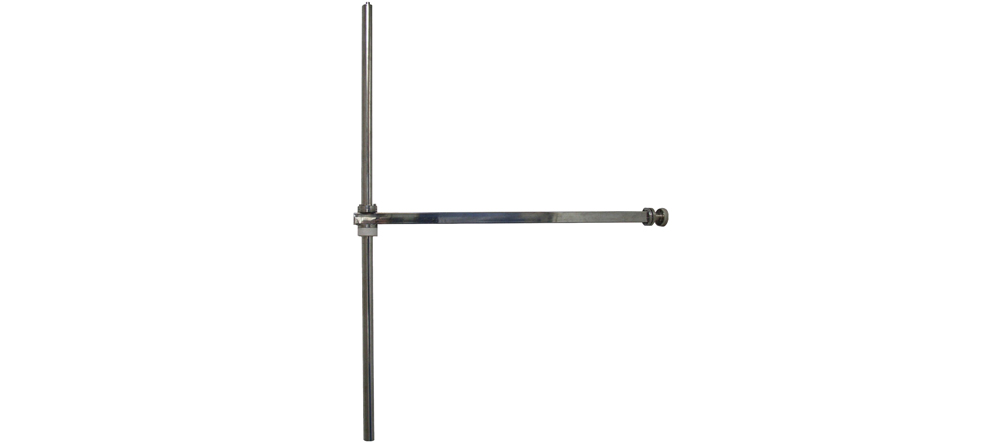 FMUSER FM-DV1 One Bay FM Transmitter Antenna 1 Bay FM Dipole Antenna for Sale
Peripheral Audio Equipment
If you want to make the community radio station better, you can choose more peripheral equipment to help you, and here's the list you need:
Audio Mixer;

Broadcast Satellite Receiver;

Stereo Audio Switcher;

Broadcast Audio Processor;

Rack AC Power Conditioner;

Monitor Headphones;

Rack Audio Monitor;

Digital FM Tuner;

etc.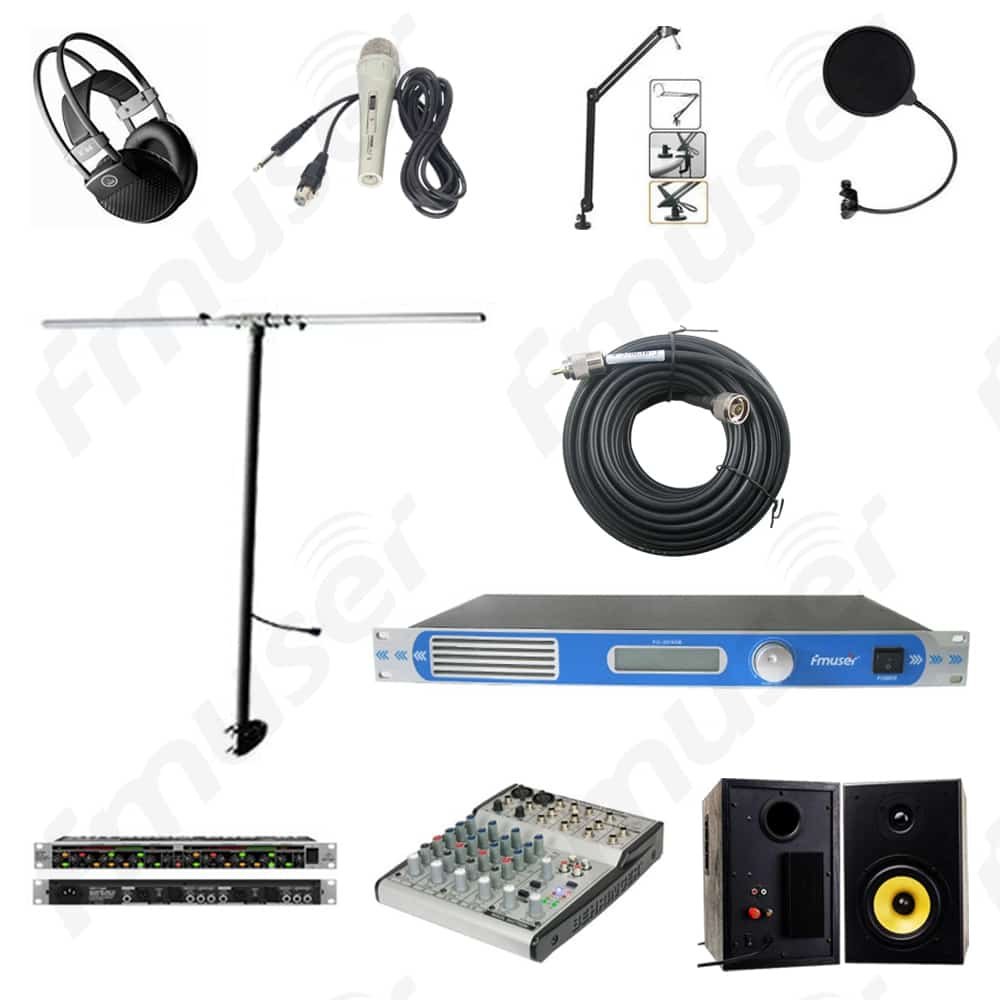 50W Complete FM Radio Station Package for Sale
How to Choose the Best FM Transmitter for the Community Radio?
Affordable price - As the community radio is non-commercial, and it doesn't need to cover a large area, it just costs a little for buying an FM radio broadcast transmitter.
High-quality signals - Low prices don't mean that it has a poor performance. For example, FMT5.0-50H 50 watts FM transmitter from FMUSER has a perfect performance in community radio broadcasting, although it just costs a little. With the advanced PLL chip, it can stably transmit the FM signals a radius of about 3.7 miles easily without frequency drift. In addition, thanks to its excellent audio processing capability, it can transmit high-quality audio signals.
Easy to build up - Due to its humanized operation design and simplified interfaces, it's easy to build up the radio station and get the hang of it in a short time even for a radio station newbie.
The Best Radio Station Equipment Suppliers
As one of the best FM broadcasting equipment manufacturers in China, FMUSER can provide the best FM radio broadcasting equipment packages for community radio at the best prices, including a 50 watts FM broadcast transmitter for sale, FM antenna packages, etc. Furthermore, we can provide the best after-sales for you.
You can buy the FM radio equipment on the FMUSER website at the best prices, including FM radio transmitters for sale, FM antennas for sale, complete radio station packages for sale, live streaming equipment for sale, and IPTV solutions. You can totally trust FMUSER, click here for more information.

Frequently Asked Questions
1. Q: What is a Low Power FM Radio Station?
A: It means those FM radio stations operating lower than 100 watts.
The low-power FM radio stations are those operating with 100-watts and reaching an area with a radius of approximately three and one-half miles. They create more opportunities for the voices to be heard on the radio.
2. Q: Is Community Radio Broadcasting Legal?
A: It depends on your local regulations on Radio Broadcasting.
In most countries globally, running a community radio is required to apply for licenses from local FM & TV broadcasting administration, or you'll be fined. At the same time, some countries will limit the range of broadcasting. Therefore, please consult the local regulations on community radio in detail before launching a community radio station.
3. Q: What Equipment Do I Need to Launch a Low-power FM Radio Station?
A: You need a series of FM radio broadcasting equipment. You can start with the minimum equipment.
If you want to start a low-power FM radio station with the least budget, you can try to launch it with the minimum equipment. And here's what you need:
An FM broadcast transmitter

FM antennas packages

RF cables

Necessary accessories
If you need to add more radio broadcasting equipment to the FM radio station in the future, here's the list of the equipment used in the FM radio station:
Audio mixer

Audio processor

Microphone

Microphone stand

BOP cover

High-quality monitor speaker

Headphones

Headphones distributor

etc.
4. Q: What Other Applications Can a Low-power FM Transmitter be Used in?
A: The applications contain a series of public broadcasting services and private broadcasting needs.
Low-power FM transmitters can be used in a wide variety of applications in addition to Community radio, including school broadcasting, supermarket broadcasting, farm broadcasting, factory notice, enterprise conference broadcasting, scenic spot broadcasting, advertising, music programs, News programs, outdoor live broadcast, live drama production, correctional facilities, real estate broadcasting, dealer broadcasting, etc.
Conclusion
In this blog, you know why community radio is so important, and the best FM radio broadcasting equipment used in a community radio station. Do you have any idea about starting up a radio station for community radio? FMUSER can provide you with the best FM radio transmitter package at the best prices, including an FM radio transmitter for sale, and FM antenna packages, etc. If you need to buy any FM broadcasting equipment, contact us right now!
Tags
CONTACT US


FMUSER INTERNATIONAL GROUP LIMITED.
We are always providing our customers with reliable products and considerate services.
If you would like to keep touch with us directly, please go to contact us