FMUSER 100Watt FM Transmitter for FM Radio Broadcast Station FSN-100B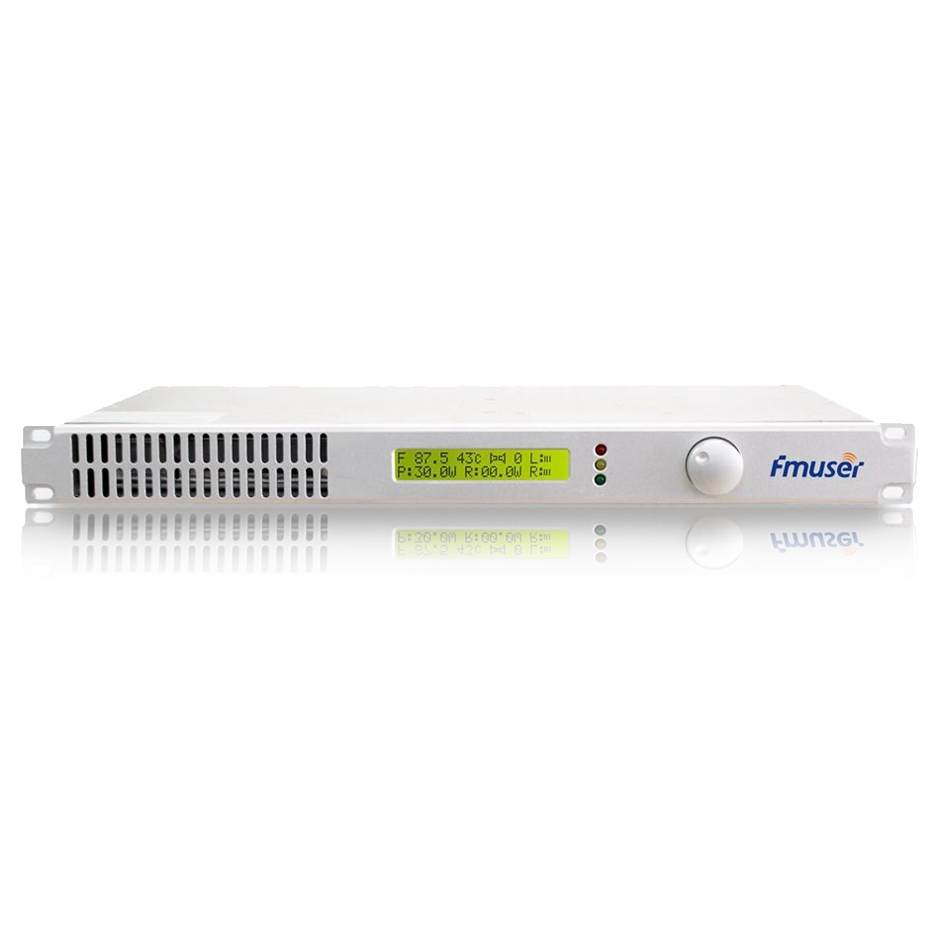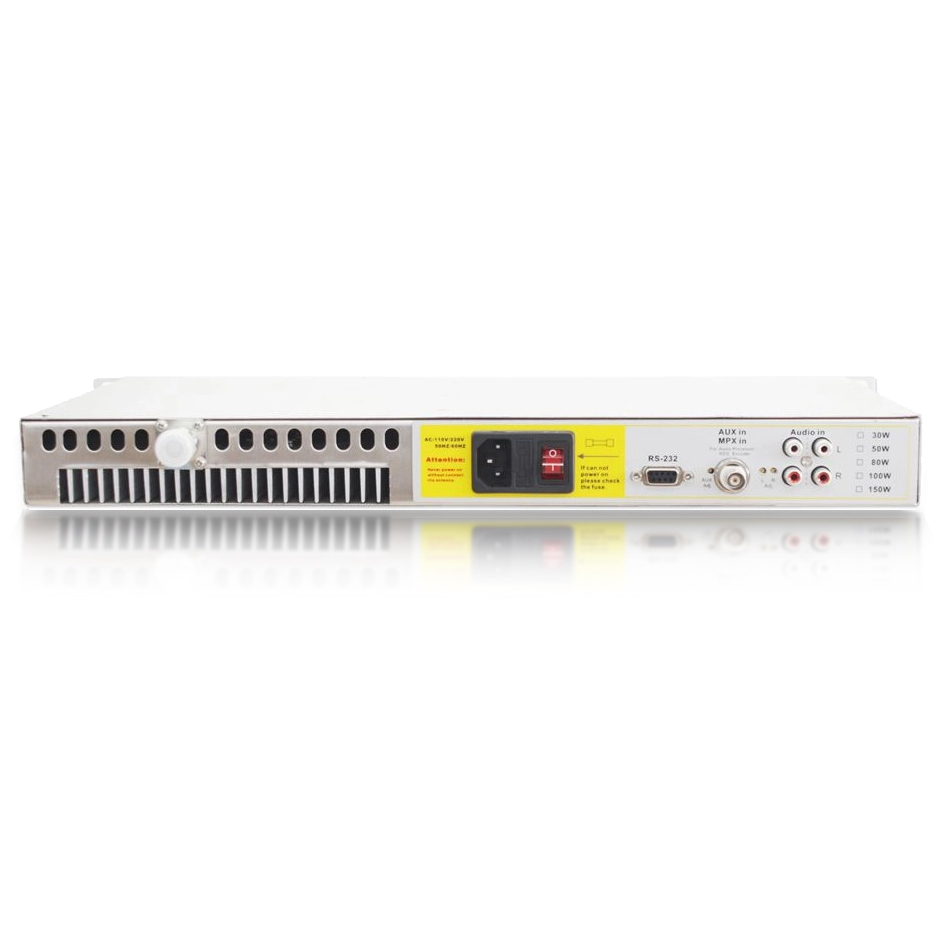 FMUSER 100Watt FM Transmitter for FM Radio Broadcast Station FSN-100B
FEATURES
Price (USD): 869
Qty (PCS): 1
Shipping (USD): 0
Total (USD): 869
Shipping Method: DHL, FedEx, UPS, EMS, By Sea, By Air
Payment: TT(Bank Transfer), Western Union, Paypal, Payoneer
FMUSER is now presenting a new version of 100w FM transmitter with well made chassis and fine workmanship. It has professional stereo sound with excellent separation, very small distortion and good Signal/Noise ratio. The advanced temperature and SWR protection mode keep the transmitter in safe during operation.
It has outstanding features as below:
1. High speed fans, better ventilating effects. Fans spin at low speed when the device works normally, if the temperature gets high, fans spin faster. If the fans stop spinning, they need to be replaced.
2. Pre-emphasis adjustable by 0us-50us-75us, compatible with all standards worldwide
3. Added volume display, blank means -30db, 1 grid less than full is 0db (same as default output of mixer), full grid is +3db.
4. Default volume output is 0db, it's adjustable from -9db to 9db for all mixers use.
5. All adjustments of the knob are quiet, no more noisy.
6. Standard 1U chassis, more delicate appearance.
7. All operations will be done through transmitter, easy and fast!
8. Aside from all above, this transmitter could be used as a perfect exciter for high power amplifiers.
1 * FMUSER FSN-100B 100 Watt FM Broadcast Transmitter
For FMUSER FSN-100B 100 Watt FM Transmitter:
RF Part
Frequency
87.5 ~ 108 MHz
Frequency step value
100 kHz
Modulation
FM
Peak deviation
± 75 kHz
Frequency stability
<± 100Hz
Frequency stabilization method
PLL frequency synthesizer
RF output power
0 ~ 100W
Higher harmonics
< - 65 dB
Parasitic AM
< - 79 dB
RF output impedance
50 Ω
RF output connector
N Type Female
Audio Part
Audio input connector
BNC, RCA
SCA and RDS input connector
BNC female
Frequency response

80~15,000 Hz

Pre-emphasis
0 uS, 50 uS, 75 uS (user selectable)
S/N ratio mono
>70 dB (20 to 20 kHz)
S/N ratio stereo
>65 dB (20 to 15 kHz)
Stereo Separation
-50dB
Audio distortion
<0.5%
Modulation
15%
Input level
-15dBV
General Part
Power supply voltage range
110V ~ 240V
Operating temperature range
-10 ~ 45 ℃
Work mode
Continuous work
Size
48.5cm*29.5cm*4.5cm

Net Weight
4.3kg

CONTACT US


FMUSER INTERNATIONAL GROUP LIMITED.
We are always providing our customers with reliable products and considerate services.
If you would like to keep touch with us directly, please go to contact us