1000 Watts FM Transmitter Package with Complete Dipole FM Antenna System for Sale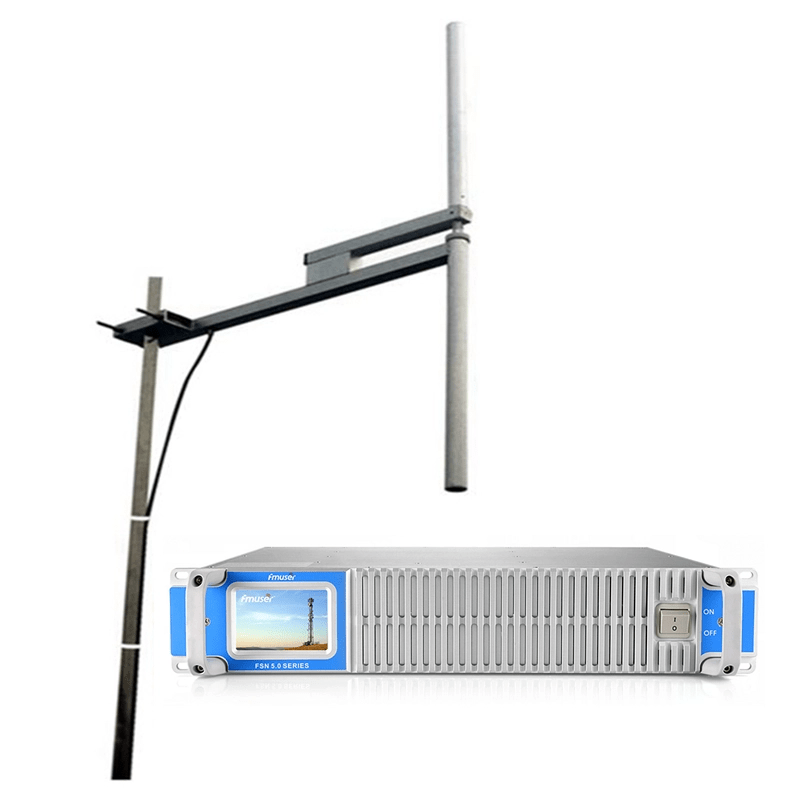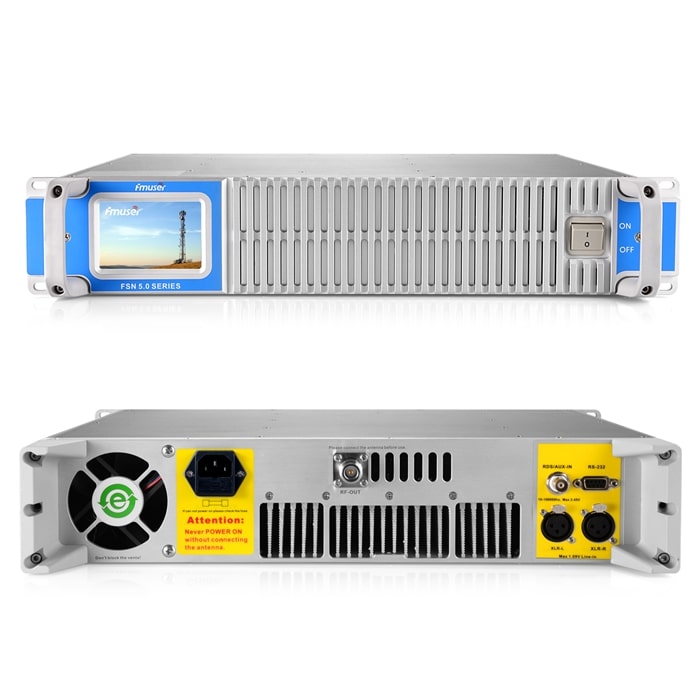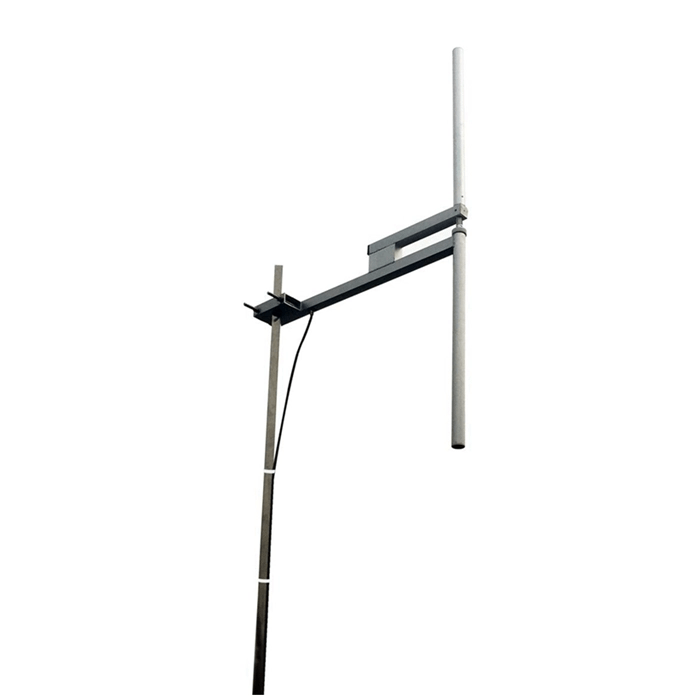 1000 Watts FM Transmitter Package with Complete Dipole FM Antenna System for Sale
FEATURES
Price (USD): 3,609
Qty (PCS): 1
Shipping (USD): 0
Total (USD): 3,609
Shipping Method: DHL, FedEx, UPS, EMS, By Sea, By Air
Payment: TT(Bank Transfer), Western Union, Paypal, Payoneer
If you want to build a professional FM radio station, then this complete radio station equipment package can help you solve a lot of trouble. This 1kW FM transmitter package is composed of an FMUSER FSN-1000T 1kW broadcast transmitter and a complete 1-bay FU-DV2 FM antenna system. It has the characteristics of low cost and amazing performance.
To tell you the truth, you can't even find a complete radio station equipment set with the same performance at the same price; it's also impossible if you want to get a quote for several independent radio station equipment from other big brands at a price of thousands of dollars - you may It will cost tens of thousands of dollars. This is absolutely not the only option for you to establish a professional FM radio station, especially when the initial budget is limited.
Well, this low-cost FM transmitter package from FMUSER Broadcast, a Chinese radio station equipment supplier, can meet the needs of most buyers with insufficient budgets. You can also propose custom requirements to us according to the actual situation. Our professional sales team and the RF expert team will design your exclusive radio station solution for you based on your actual radio station construction needs!
Contact FMUSER now, and get your radio station a new plan!
1* FSN-1000T 1KW FM broadcast transmitter
1* FU-DV2 FM Dipole Antenna
1* 30 Meter 1/2'' Cable and Connectors
For FMUSER FSN-1000T 1kW FM Broadcast Transmitter:
RF Part
Frequency
87.5 ~ 108 MHz
Frequency step value
10 kHz
Modulation
FM
Peak deviation
± 75 kHz
Frequency stability
<± 100Hz
Frequency stabilization method
PLL frequency synthesizer
RF output power
0 ~ 1000 watts ± 0.5 dB
Residual wave
<- 70 dB
Higher harmonics
<- 65 dB
Parasitic AM
<- 50 dB
RF output impedance
50 Ω
RF output connector
L29 female
Audio Part
Audio input connector
XLR female
AUX input connector
BNC female
Pre-emphasis
0us, 50us, 75us (user setting)
S/N ratio mono
>70 dB (20 to 20 kHz)
S/N ratio stereo
>65 dB (20 to 15 kHz)
Stereo resolution
-50 dB
Audio frequency response
30 ~ 15,000 Hz
Audio distortion
<0.3%
Audio level gain
-12 dB ~ 12 dB step 3 dB
Audio input
-19 dB ~ 5 dB
General Part
Power supply voltage range
110V ~ 260V
Operating temperature range
-10 ~ 45 ℃
Work mode
Continuous work
Cooling method
Air cooling
Cooling efficiency
<95%
Work Altitude
<4500 M
Power consumption
1500 VA
Dimensions
(W) 483 x (H) 320 x (D) 88 mm without handles and protrusions,
Size
19 "2U standard rack.
Weight
12 kg
For more technical specs of FMUSER FSN-1000T, please click here!
For FMUSER FU-DV2 FM Transmitter Antenna:
Performance
Wind surface
0.05 m2
Wind load
9.8kg (wind speed at 160km/h-without radome)
Max wind velocity
220km/h
Pressurizzable
Yes(on demand)
General Part
Dimensions
(L) 1400 x (W) 900 x (H) 50 mm

Weight
5 kg
Mounting
hardware mounting
External materials
Aluminium
Internal materials
Brass
Heigh of array
Subject to number of bays (refer to table)
Package volume weight
11 kg
Packing size
(L) 86 x (W) 88 x (H) 7 cm

Dimension
(L) 1415 × (W) 1100 × (H) 70 mm
Weight
7 kg
Radome colour
White (optional)
Mounting hardware
Hot dip galvanized steel clamps
Shipping
As required
CONTACT US


FMUSER INTERNATIONAL GROUP LIMITED.
We are always providing our customers with reliable products and considerate services.
If you would like to keep touch with us directly, please go to contact us