FMUSER PLL 15W FM Transmitter FU-15A with 3KM Coverage (9,843 feet) for Drive-in Church, Theaters and Movies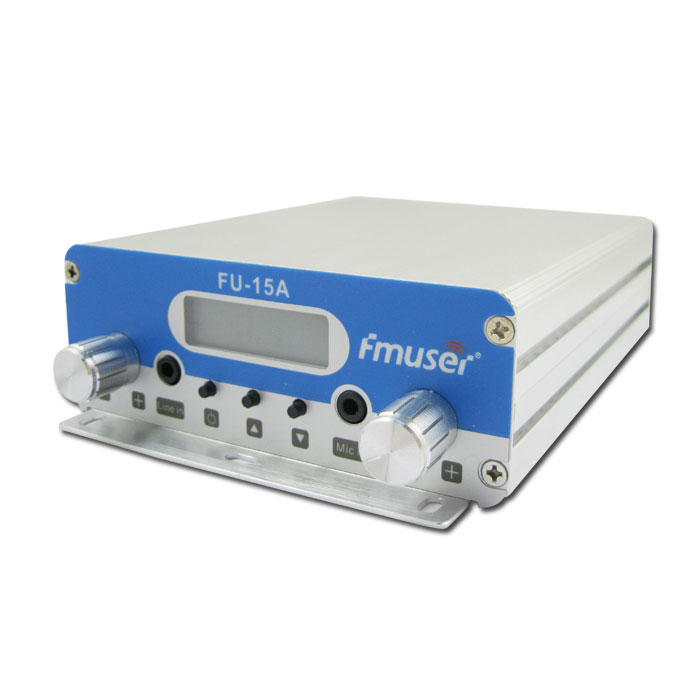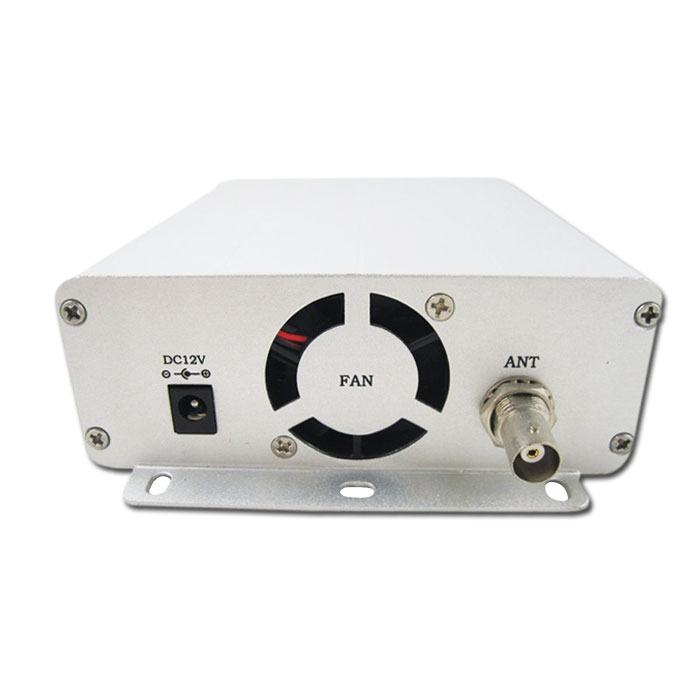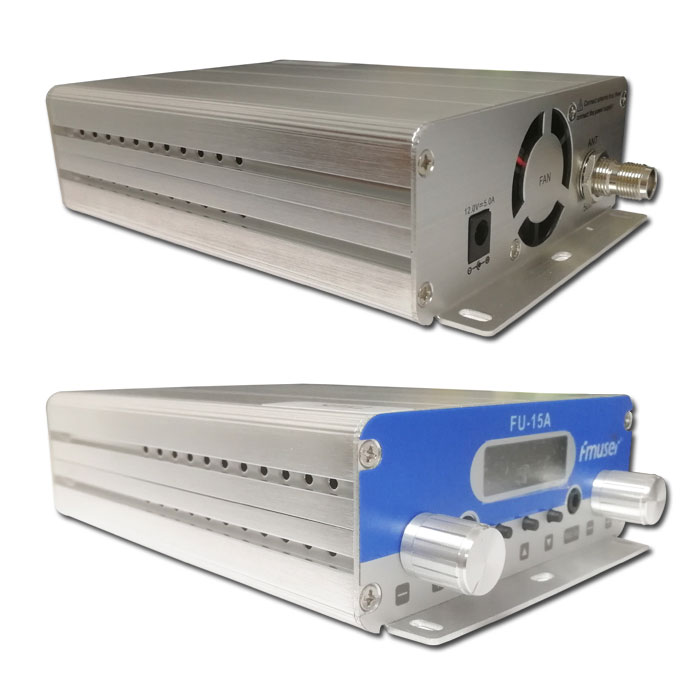 FMUSER PLL 15W FM Transmitter FU-15A with 3KM Coverage (9,843 feet) for Drive-in Church, Theaters and Movies
FEATURES
Price (USD): 168
Qty (PCS): 1
Shipping (USD): 0
Total (USD): 168
Shipping Method: DHL, FedEx, UPS, EMS, By Sea, By Air
Payment: TT(Bank Transfer), Western Union, Paypal, Payoneer
Quick Start
Technical Specification of FU-15A 15W FM Transmitter
| | |
| --- | --- |
| Terms | Specs |
| Freq range | 88-108 MHz |
| Power | 15 W |
| Ripple or harmonic waves | -60 dB |
| Tuning Step | 100 kHz |
| Stability of Frequency | ±5 ppm Less than 10 ppm ( better system) |
| Freq. Response | -55 dB (100~5000 Hz); -45 dB (5000 ~ 15000 Hz) |
| Audio Input Connector | 3.5 mm headphone connector |
| RF output connector | BNC Female |
| Microphone jack | Available |
How does 15W FM Transmitter FU-15A Serve for Drive-in Radio Broadcasting in 2022?
The COVID-19 pandemic has once brought people back to drive-in services. Many operators of drive-in churches/movies/theaters, have once come to FMUSER and asked for a low-cost solution, while the most picked-up one is the FU-15A 15W PLL FM transmitter, which is known as one of the best low-power FM transmitters for the drive-in.
However, many customers are not aware of the FU-15A, especially in terms of its coverage, and they will always ask our sales team various questions, such as:
What is 15 watt FM transmitter range?
15W FM transmitter range, how much?
How far will a 15 watt FM transmitter broadcast?
How far will a 15W FM transmitter broadcast?
What is a 15W FM transmitter distance?
Some customers will also ask us whether FU-15A has a PLL (phase-locked loop) function, Yes, of course, this is a 15W PLL FM transmitter.
What's more, under normal conditions with complete antenna packages, the FU-15A 15W FM transmitter can cover a range of 3KM, which is about 9,843 feet! That's a wide enough distance for most drive-in churches and drive-in movies.
In the following content, you will learn some details about this excellent 15 watt FM transmitter through the following aspects, including what it is, how it works, what outstanding features it has, how to use it with an antenna, the alternatives, and most importantly, how to make big money by selling this transmitter.
By the way, we also have 15W FM transmitter kit for the radio station, including antenna cables, radio antennas, 15 watt FM transmitter, and other accessories, they are of high quality and good price, if you're interested in details, please ask for a quotation: sales@fmuser.com or call us today: +86-139-22702227.
15W FM Transmitter FU-15A: What it is and How Does it Work?
FU-15A 15 watt FM transmitter is our most popular low-power FM transmitter in the past five years.
Thanks to our factories in China, we can combine some of the most concerned selling points of customers into FU-15A at the same time - obviously low cost and high performance.
The structure of FU-15A is not complicated, which means that you don't need to spend too much energy on understanding how to use it. You only need to understand the structure of its front panel and rear panel. Any fool can skillfully use this transmitter!
Structure of FU-15A 15W FM Transmitter
The front panel of FU-15A is composed of the following parts, including:
One 3.5mm audio input interface
One power on/off button
Two volume adjustment keys (add/delete)
One headphone input connector
Two knobs (used to adjust the volume of audio input and the volume of microphone input respectively)
A display screen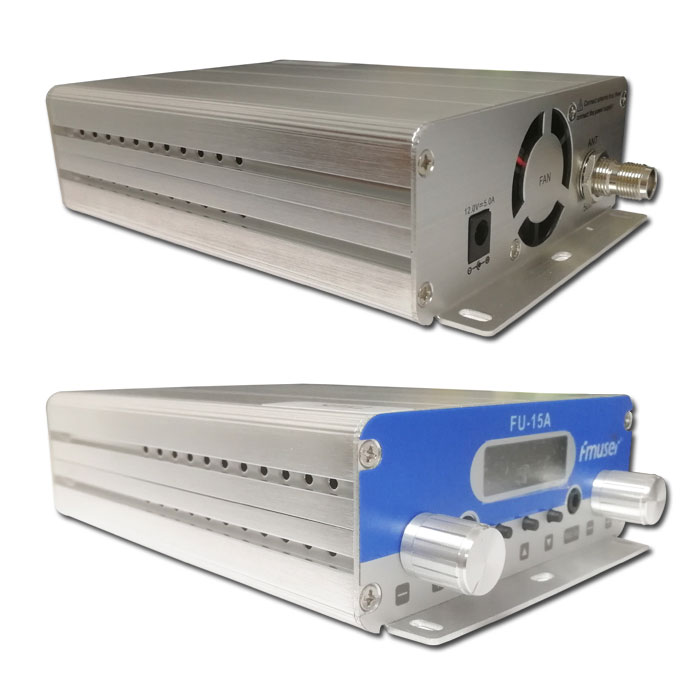 The back panel of the FU-15A FM transmitter 15 watt is simpler and consists of the following parts:
One air-cooled cooling outlet
One DC 12v-5.0a power input interface
One 50 Ω RF output interface (female BNC)
How to Use FU-15A 15W FM Transmitter?
As for how to use this device, it is not complicated! However, before starting up and preparing for broadcasting, you should at least prepare the items in the following list:
Wired microphone (better with stand)
Program source (usually MP3 or mobile phone audio file)
Wired cables (DC power supply, audio cable, etc.)
One FM antenna (e.g. circularly polarized antenna) and several installation tools
Suitable broadcast frequency (you can choose any frequency between 88-108MHz)
One radio receiver (at least one for troubleshooting)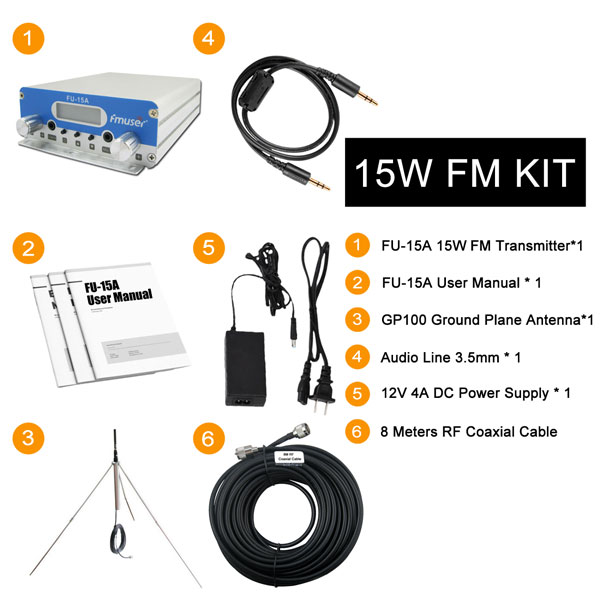 After you have prepared the above items, you can go to the next step! Although the process is not complicated, it cannot be taken lightly.
DO NOT power up the transmitter without connecting the antenna, otherwise, the transmitter will be burnt at an overheated internal temperature due to the high standing wave ratio of the antenna. Before connecting the power cord and starting the transmitter of any wattage, you must install the antenna in advance.
In addition, please note that the antenna shall be installed at least 3M above the ground, and ensure that the surrounding environment is relatively open, otherwise the broadcast quality of the program will be affected.
After you confirm that the antenna is 100% installed, you only need to connect the feeder and transmitter. Check again that these lines are connected: power line, feeder, antenna, audio line, and microphone line.
All ready? Power up the transmitter to start your broadcasting journey!
FU-15A 15W FM Transmitter Stands for the Great Performance
For only 168USD (shipping-free globally), you can get a performance monster, which has the characteristics of high-fidelity sound, excellent harmonics, good clutter suppression, and portable.
The total weight is only about 3 pounds, you can build your radio station anytime and anywhere, and easily cover the broadcast range of 3-5km (pay attention to factors such as the assumed height of the antenna).
Different from those shoddy FM transmitters, FU-15A 15 watt FM radio transmitter adopts a hard aluminum alloy shell with more technical lines.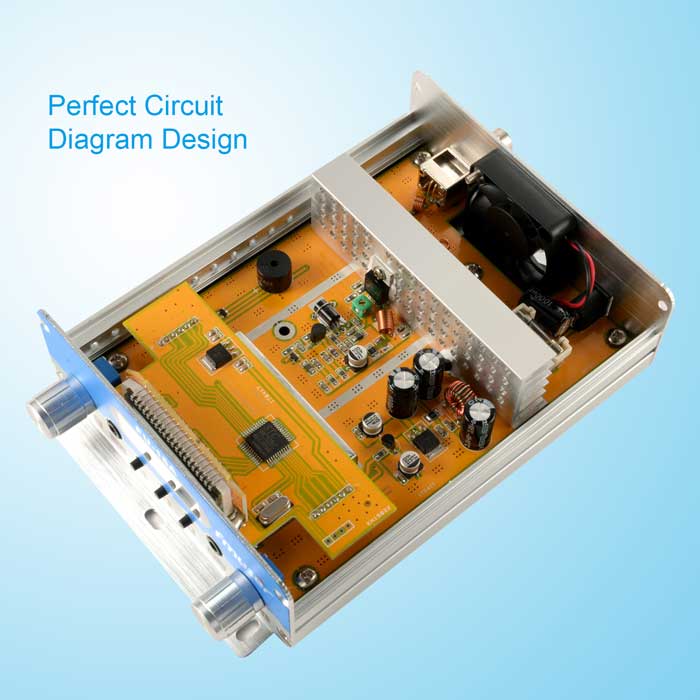 In addition to its remarkable features such as wear resistance, pressure resistance, and corrosion resistance, it still feels excellent. , you can feel our ingenious manufacturing process from its texture.
In addition, the FU-15A 15 watt FM transmitter can also broadcast on the entire FM public frequency band, including even and odd channels, you only need to use the knob on the front panel to make the final selection between 88-108 MHz, without worrying about interfering with other stations.
Best 15W FM Transmitter for Most Low Power Broadcasting
The excellent performance makes the FU-15A easily competent for most low-power broadcast applications. The following are typical application scenarios of this 15W FM transmitter, including:
Campus radio station
On-air radio
Drive-in Church
Drive-in Theater
Drive-in Movie
Factory radio
Shopping Mall
Outdoor Sports
Short Range Broadcast
Public/Private Radio
Education/Corporate Radio
Advertising
Live Events/Concerts
Christmas Light Show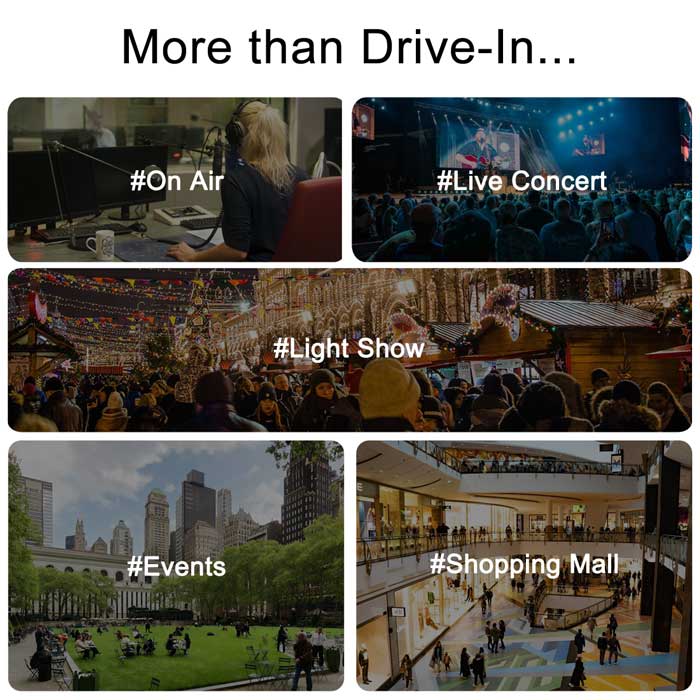 Distributors Wanted for Low Power FM Transmitter Wholesale
FMUSER is looking for a distribution partner for the low-power FM transmitter wholesale business.
Contact the FMUSER sales team NOW to obtain unlimited business opportunities including complete product supply, reliable solutions, and rich profits! For more details, please fill in the "contact us" form on the left or click below to contact us.
Recommended Products You May Also be Interested In
| | | |
| --- | --- | --- |
| | | |
| Up to 1000 Watts | Up to 10000 Watts | Transmitters, antennas, cables |
| | | |
| Radio studio, transmitter station | STL TX, RX, and antenna | 1 to 8 bays FM antenna packages |
CONTACT US


FMUSER INTERNATIONAL GROUP LIMITED.
We are always providing our customers with reliable products and considerate services.
If you would like to keep touch with us directly, please go to contact us