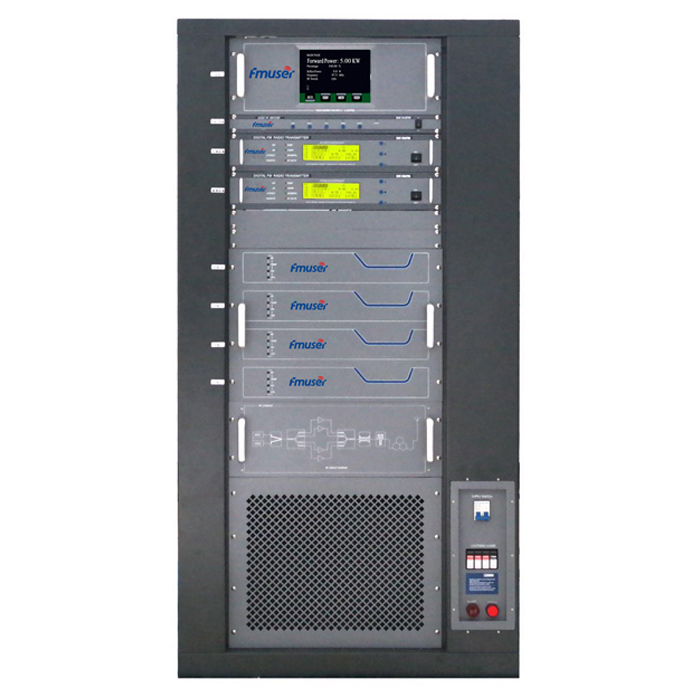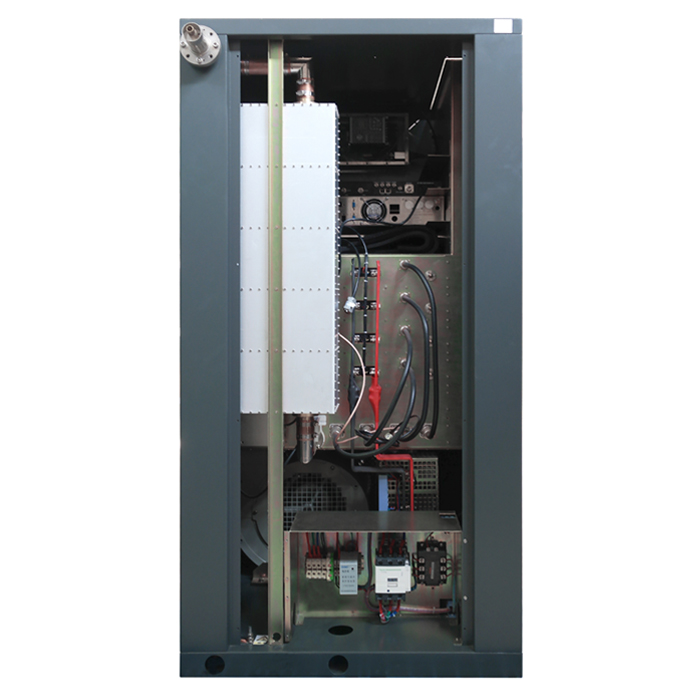 FMUSER Solid State 5000 Watt FM Transmitter FU618F
FEATURES
Price (USD): 26,000
Qty (PCS): 1
Shipping (USD): 1,800
Total (USD): 27,800
Shipping Method: DHL, FedEx, UPS, EMS, By Sea, By Air
Payment: TT(Bank Transfer), Western Union, Paypal, Payoneer
Why Choose FU-618F Solid State 5KW FM Transmitter?
If you are a professional radio station operator, or you are ready to build a professional FM radio station, and you are looking for a reliable solid-state FM broadcast transmitter for your radio station, then you may need this complete radio station from Fmuser: FU618F 5KW Solid State FM Transmitter.
This is definitely a solid-state FM transmitter with amazing performance, which ​inherit the characters of both the budget price that FMUSER FM broadcast transmitter series have in almost ten consistent years, while also comes with the advantages of being high-quality, which can be compared to with the Rohde & Schwarz high power FM transmitters but with only half of or one-fifth (even less) of the same cost as Rohde & Schwarz transmitters have.
Whether in terms of broadcast performance or service life, we can assure you and your customers the best FM broadcast experience in addition to this, we will also provide online technical support to protect your FM radio station from head to toes, discover your station potential, and play the best ability of this solid state 5KW FM transmitter to the extreme.
If you want to know more, we also offer a diverse radio station solution for your reference and make sure that every single manufacturing progress, re-processing progress, transportation progress is with quality assurance.
Benefits You Can Not Resist
Four units 1.5KW hotplug RF power modules (BLF188 Transistor). Total output power is extremely stable thanks to AGC(Automatic Gain Control).
Four units 2500VA hotplug switched power supply units are working in parallel.
4-way High-efficiency power combiner with patent technology.
Two All-digital 100W exciters(DSP+DDS) with automatic changeover switch (optional).
Analog and digital(AES/EBU) audio signal input directly.
8-inch Color LCD with touch panel displays all the parameters in real-time.
Intelligent protection functions by the center control module, like over PF, over SWR, over Temperature, Voltage, Current
Real hot-plug structure, the modules can be repairing in non-stop condition.
RS232/RS485; TCP/IP Communication interface ready for the remote system.
Where You May Find FU-618F Solid State 5KW FM Transmitter Useful
Professional FM radio stations at provincial, municipal, and township levels
Medium and large FM radio stations with ultra-wide coverage
Professional FM radio station with over millions of audience
Radio operators who want to buy large professional FM radio transmitters at a low cost
Terms
Specs
Frequency Range
87.0MHz~108 MHz
Frequency Setting step
10KHz
Carrier Frequency precision
200Hz
Residual Wave Radiation
70dBc
Analog Audio Input Impedance
600Ω, Balance
AES/EBU digital audio input impedance
110 Ohm, Balance
Separation
>50dB,30Hz~15KHz
Audio Input Level
-10dBm~+10dBm, step 0.01dB
S/N
>75dB (1kHz, 100%modulation)
Audio Harmonic Distortion
<0.1%
Audio response
0.1dB(10Hz~15KHz)
Output Load Impedance
50Ω
Output Power
0W~5KW
Pre-emphasis
0μS, 50μS, 75μS
Deviation
±75kHz
Pilot Frequency
19 kHz; 0.5Hz
RF Output Interface
1+5/8'
Size
Width(777mm) X Height(1523mm) X Depth(950mm)
Net Weight
350KG
Gross Weight
400KG
The shipping cost was roughly calculated, please consult us about the freight before placing an order.
1 * FU618F 5KW FM transmitter
CONTACT US


FMUSER INTERNATIONAL GROUP LIMITED.
We are always providing our customers with reliable products and considerate services.
If you would like to keep touch with us directly, please go to contact us