FMUSER VHF Slot Antenna HD-RDT-014 for Band III (167 MHz to 223 MHz) Broadcasting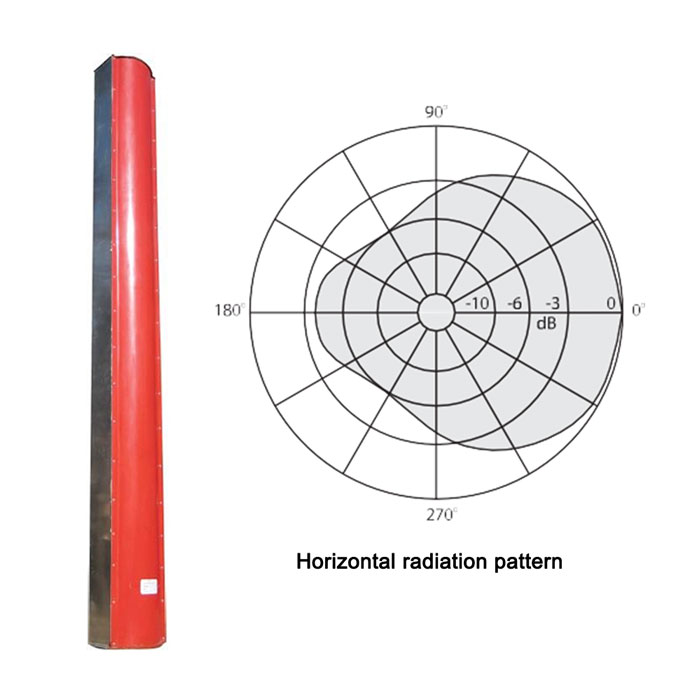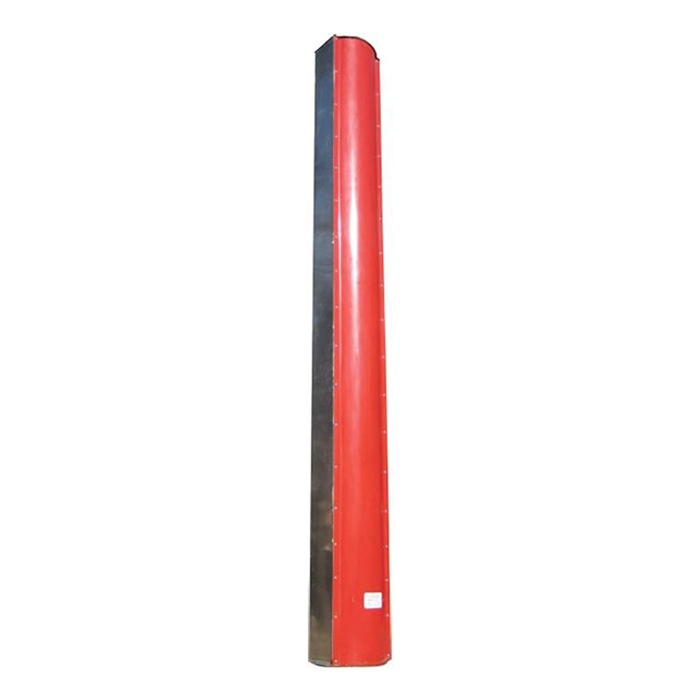 FMUSER VHF Slot Antenna HD-RDT-014 for Band III (167 MHz to 223 MHz) Broadcasting
FEATURES
Price (USD): Contact for more
Qty (PCS): 1
Shipping (USD): Contact for more
Total (USD): Contact for more
Shipping Method: DHL, FedEx, UPS, EMS, By Sea, By Air
Payment: TT(Bank Transfer), Western Union, Paypal, Payoneer
Model
HD-RDT-014
Frequency range
167 - 223 MHz
Polarization
Horizontal
Gain (4 slots)
9.5 dB
VSWR
≤ 1.10 (8 MHz)
Input connectors
7/8" EIA
1 5/8" EIA
Max. power per panel
2 kW
3 kW
Impedance
50 Ω
Weight
30 kg
Max. wind velocity
36 m/s
Insulating material
PTFE
Radiating element material
Aluminum alloy
Radome material
Fiberglass
What is a VHF Slot Antenna and How does it Work?
The VHF slot antenna is one of the most common broadcast antennas designed for radio transmission in the VHF band. It is mainly used in TV broadcasting applications in the frequency range of 167-223 MHz.
The VHF slot antenna has horizontal polarization, omnidirectional horizontal radiation pattern, and narrow vertical radiation pattern, which is very suitable for digital and analog broadcasting.
Design
The VHF slot antenna is mainly composed of the radiation cavity installed in the stainless steel structure.
The antenna cavity and the stainless steel frame constitute the main body of the VHF slot antenna. The cavity is made of aluminum alloy, and four radiating elements form a rectangular aluminum resonator.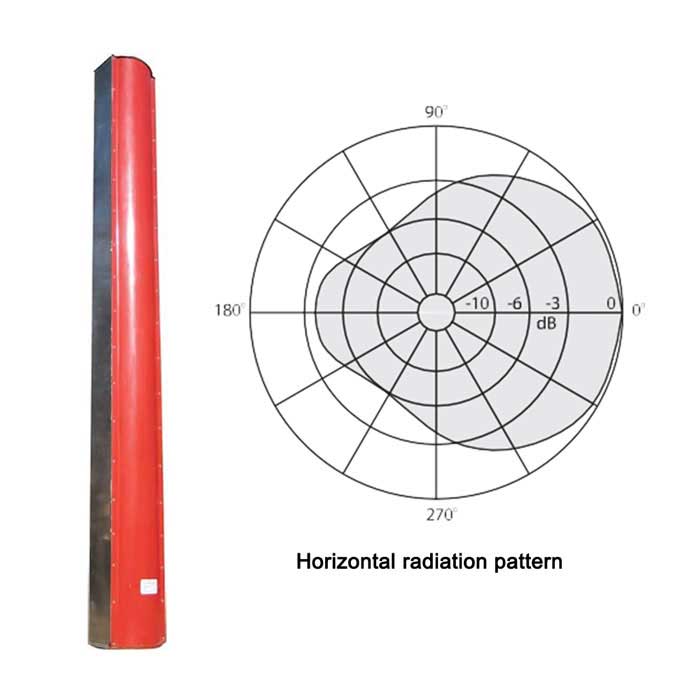 When designing the cavity, our engineering team fully considered zero filling interpolation and beam tilt:
Tilt angle: 0.5 degrees
Antenna gain: 11 dB
Radiation (Horizontal): omnidirectional.
The stainless steel frame has the functions of installation and fastening to ensure the stability of the radiation cavity, and also has the functions of radiation and light protection.
Since the large cavity is easy to deform, the stainless steel frame can ensure the hardness and stability of the radiation cavity.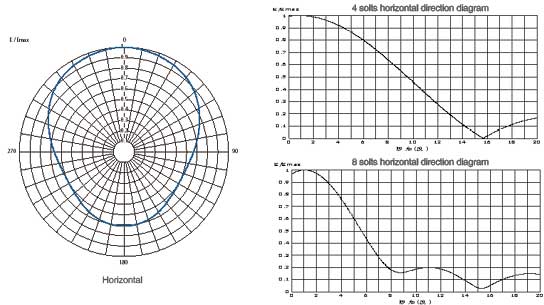 The stainless steel frame can be directly fixed on the side of the tower without changing the shape of the cavity.
Structure
In general, the structure of a VHF slot antenna is relatively simple and generally consists of the following elements:
Reinforcement steel
Protection cover
Rigid feed
Bracket
Input port
Support frame
Antenna main body
Fiberglass cover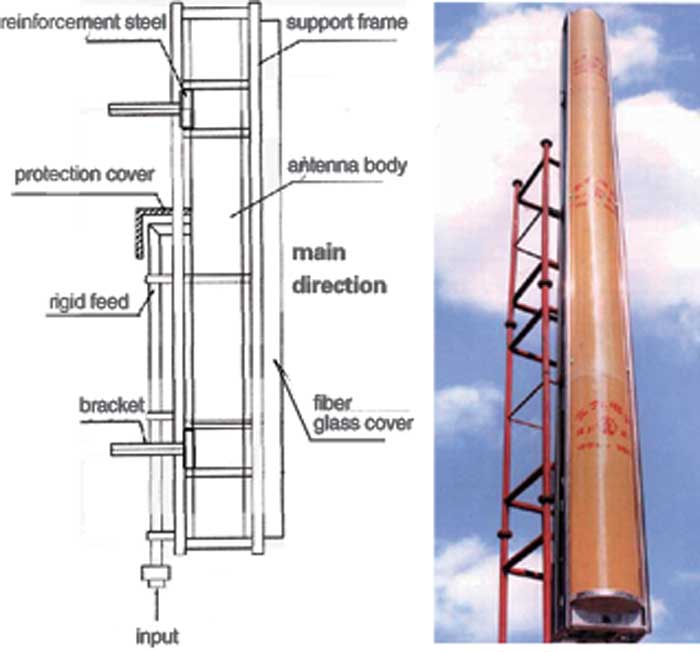 Material
In terms of materials, our VHF slot antennas are manufactured from the following materials:
Marine brass
Copper
Aluminum
Virgin Teflon
What Consists of a Complete VHF Slot Antenna System?
The following are the most basic VHF slot antenna system components:
Independently fed VHF slot antenna
The protection slot (slot cover or sealed full radome)
Antenna coaxial cable (usually feeder cable, e.g.1-5/8'' coax)
Pressurized feeder cable
Antenna Mounting Mast/Bracket
Want to learn more? Please get in touch with our sales team!
Of course, in addition to this equipment, during the installation process, you still need to pay attention to:
Antenna installation location. You can mount our VHF slot antennas either on top of the tower, on the side of the tower, or upside down. If mounted on the side, consider tower width or mast diameter for good horizontal radiation. In general, VHF wavelengths are longer and mast diameter has little effect.
For greater benefit. Stack two or more antennas vertically. Reasonable selection of the transmission line length of the line converter and the coaxial feeder between nodes can better solve the problems of zero-fill interpolation and beam tilt.
Ground height
Antenna installation height
FMUSER: High Gain VHF Slot Antenna Manufacturer
FMUSER has provided hundreds of TV broadcasters around the world with turnkey solutions that combine performance and flexibility, including high-quality slot antenna kits, online installation instructions, complete after-sales service, etc.
We ensure your slot The antenna will be precisely matched to your broadcast tower and will continue to serve you for decades at maximum broadcast performance.
Main Features of Our Products
Band III (167-223 MHz)
The reliable manufacturing process (manufactured from brass, copper, aluminum, and virgin PTFE)
Heavy duty design (corrosion resistance, wind resistance, vibration resistance, etc.)
Other add-ons are welcomed, please contact us for more (conservative indication antenna power handling allows for increases. Available in power ratings from 1kW to 90kW, supports horizontal, circular, and elliptical polarization, azimuth and elevation modes, pressure or non-pressurized, etc.)
Excellent standing wave ratio.
Standard Heavy null fill
Horizontal, elliptical, or circular polarization options are available.
Standard azimuths and custom overlay modes are available.
Partial and full radomes for low wind loads (optional)
Online installation guide (please contact us if you need on-site guidance)
Professionally certified component soldering
Safety and performance testing before leaving the factory
Feeder cables and other antenna accessories (optional)
Finally, for more details, please leave a message, contact us and tell FMUSER what you need exactly, we will get back to you as soon as possible!
Please contact our sales team for more details!
CONTACT US


FMUSER INTERNATIONAL GROUP LIMITED.
We are always providing our customers with reliable products and considerate services.
If you would like to keep touch with us directly, please go to contact us