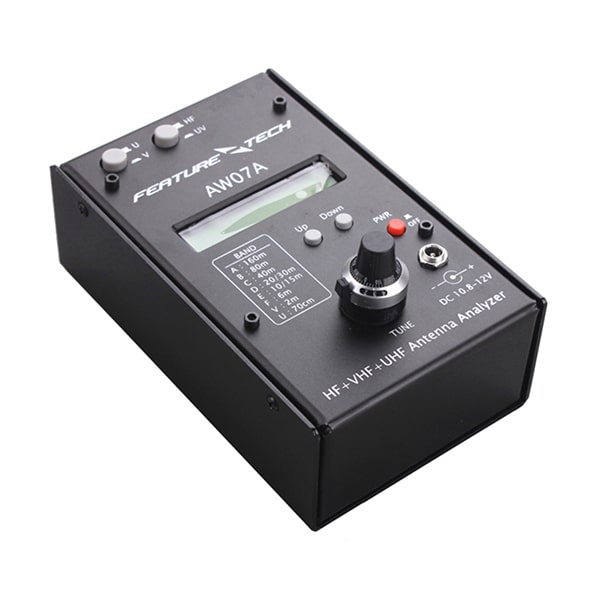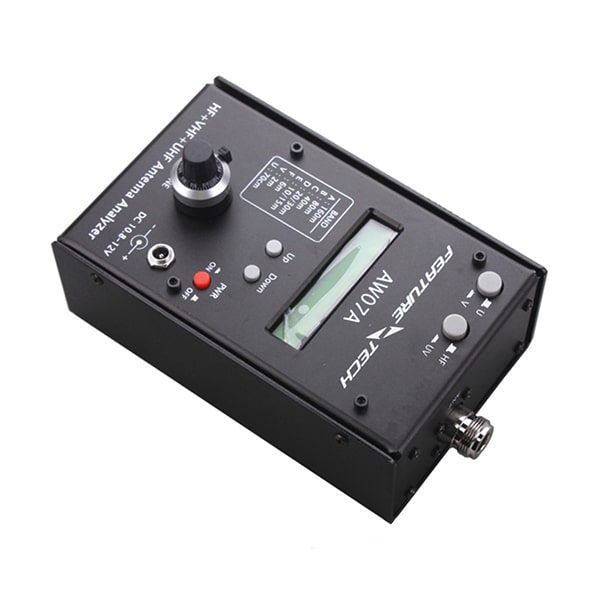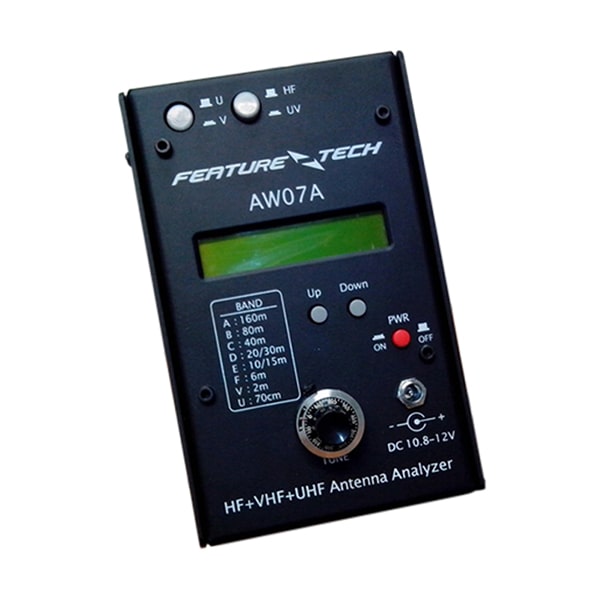 FMUSER AW07A SWR RF Impedance Antenna Analyzer
FEATURES
Price (USD): 239
Qty (PCS): 1
Shipping (USD): 35
Total (USD): 274
Shipping Method: DHL, FedEx, UPS, EMS, By Sea, By Air
Payment: TT(Bank Transfer), Western Union, Paypal, Payoneer
AW07A antenna analyzer is a small battery-powered RF impedance analyzer. It can test the SWR status of your antenna, measure impedance and reactance components, and help you solve antenna problems. The unit consists of six basic parts: variable oscillator, frequency counter, independent oscillator, 50-ohm radio frequency bridge detector, a-D converter, and microcontroller. This compact product is manufactured to meet the needs of solid structures and field testing and analysis of 50-ohm antenna systems. The operating frequency of the device ranges from high frequency to 490MHz. It measures RF impedance from a few ohms to hundreds of ohms. AW07A is also an L/C meter, which measures the value of capacitors and inductors. In addition, it can be a non-precision signal source and frequency counter. The built-in RF strength meter can test the RF field strength near the antenna system. It is very useful when you need to know the RF interference status around the radio.
Advantages
Signal source with capacitance meter and inductance meter.
Reactance value and impedance value display.
SWR value from 1.1 to 9.99 with RF strength meter and frequency counter.
1* AW07A SWR HF VHF UHF Antenna Analyzer
1*DC cable
2* Adapter connectors
Technical Specs
Band Coverage: 160m, 80m, 40m, 20/30m, 10/15m, 6m, 2m, 1.25m, 70cm
Additional Feature: Frequency Counter
RF Output Level : 2Vppaw07atest
SWR Range: 1~9.9
Impedance Range: 10~500ohm
Battery: 4 * AA Alkaline Battery, Lithium Chargeable
External Power: DC 10.8~12V
Power Consumption: < 150mA (HF Bands, B/L Off) < 165mA (VU Bands, B/L Off)
Net Weight: 0.6kg
Gross Weight (including package): 0.75kg
Attention
After loose the screws on the cover back, the battery box is accessed by removing the AW07A's cover. Please place 8 *1.5V (not 1.2V) AA-size batteries into the battery box. DO NOT use external power supply when replacing batteries.
CONTACT US


FMUSER INTERNATIONAL GROUP LIMITED.
We are always providing our customers with reliable products and considerate services.
If you would like to keep touch with us directly, please go to contact us