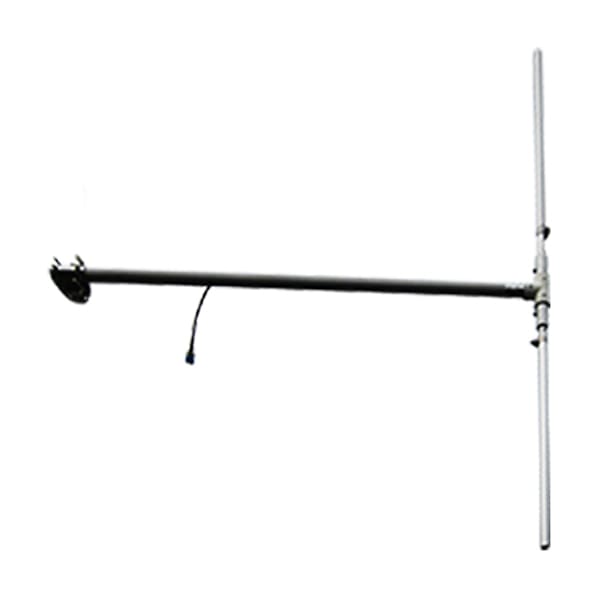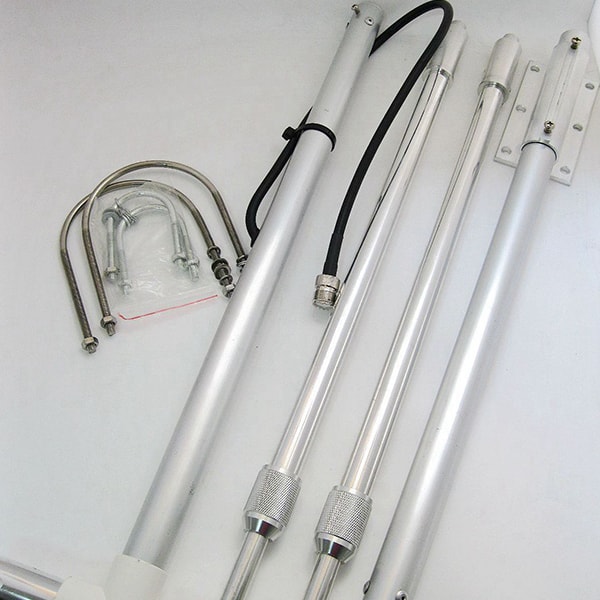 FMUSER DP100 Dipole FM Antenna With 8-Meter RG58 Cable
FEATURES
Price (USD):
Qty (PCS):
Shipping (USD):
Total (USD):
Shipping Method: DHL, FedEx, UPS, EMS, By Sea, By Air
Payment: TT(Bank Transfer), Western Union, Paypal, Payoneer
A dipole antenna is a radio antenna that can be made of aluminum, copper, and bronze tube with a center-fed driven element. It consists of two metal conductors of the rod, oriented parallel and collinear with each other (in line with each other), with a small space between them. The dipole antenna is a particularly important form of RF antenna which is very widely used for radio transmitting and receiving applications. The dipole is often used on its own as an RF antenna, but it also forms the essential element in many other types of RF antenna. As such it is possibly the most important form of RF antenna. A half-wave dipole antenna means the length of this dipole antenna is equal to a half-wavelength at the frequency of operation.
Advantages
The half-wave dipole is very clear and easy for frequency adjustment, there are scales on the sidebar of the antenna from which you can adjust the frequency from 88~108 by 1mhz stepping.
The dipole is a simple antenna to construct and use, and many of the calculations are quite straightforward.
The high gain of a dipole.
1* Dipole Antenna (without cable)
1* High-quality 8meter BNC cable (If you choose NJ/TNC, please tell us before shipping)
Electrical Specification
Frequency range: 88~108 MHz (1MHz stepping)
Input Impedance: 50 ohm
VSWR: <1.5
Gain: 3.5 dBi
Polarization: Verticality
Maximum Power Input: 150W
Horizontal 3dB Beam Width:360 °
Vertical 3dB Beam Width:73 °
Mechanical Specifications
Height: 990mm
Radiating Element Material: Aluminum Alloy
Connector: SL16-K
Holding Rod Diameter: Φ30~Φ40 mm
Attention
When setting the antenna, the "Anode" end should be face up, "negative electrode" should be face down.
CONTACT US


FMUSER INTERNATIONAL GROUP LIMITED.
We are always providing our customers with reliable products and considerate services.
If you would like to keep touch with us directly, please go to contact us