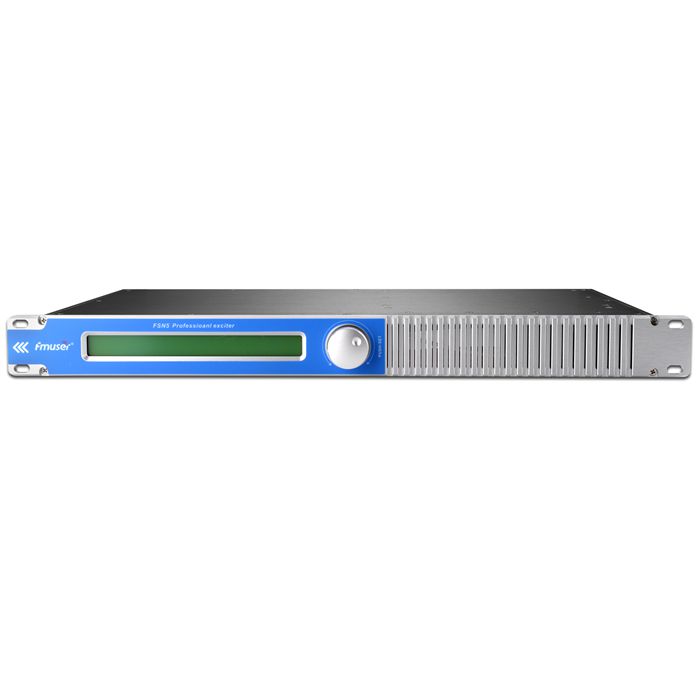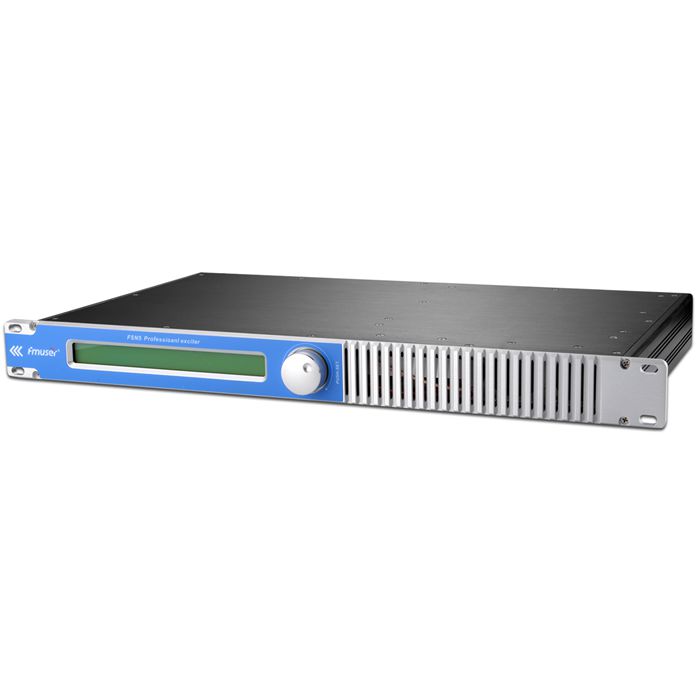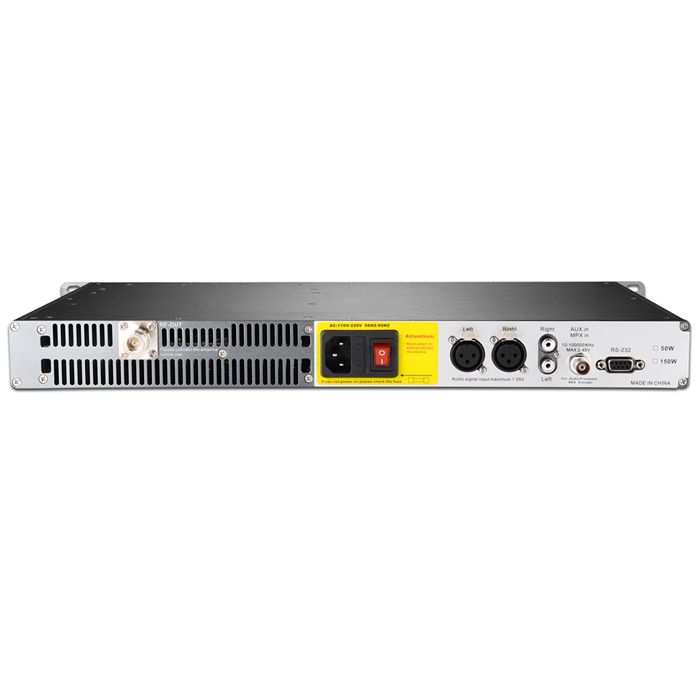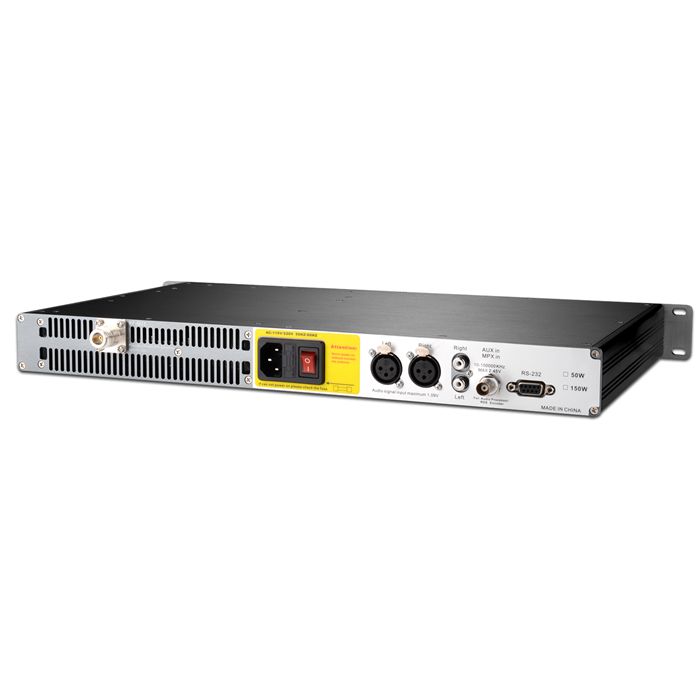 FMUSER FMT5.0-150H 150W FM Radio Broadcast Transmitter
FEATURES
Price (USD): 1029
Qty (PCS): 1
Shipping (USD): 0
Total (USD): 1029
Shipping Method: DHL, FedEx, UPS, EMS, By Sea, By Air
Payment: TT(Bank Transfer), Western Union, Paypal, Payoneer
Why Choose FMT5.0-150H for Your Radio Station?
The FMUSER FMT5.0-150H is an FM broadcast transmitter and FM exciter for Small FM radio stations. FMT5.0-150H FM transmitter has the characteristics of wide RF signal transmission range, high fidelity, high output sound quality, anti-interference, and easy operation. FMT5.0-150H is one of the best frequency-tuneable (100W - 150W) low-power FM radio transmitters. The FMT5.0-150H low-power FM radio transmitter is widely used in various radio stations, such as drive-in church broadcasting, campus broadcasting, community broadcasting, industrial and mining broadcasting, tourist attractions broadcasting, FMT5.0-150H is also one of the low-power FM transmitters favored by professional/amateur FM radio equipment enthusiasts.
Benefits You Can Not Resist
User-friendly digital LCD panel, using one rotary knob to control.
The integrated LCD screen displays all the parametric including transmitter frequency, stereo, and mono, volume, amplifier tube temperature, audio signal UV meter, forward power, reflected power, modulation mode, pre-emphasis, etc.
1U 19-inch thickened all-aluminum case, strong and excellent heat dissipation.
Precise PLL frequency generation system, to ensure that the frequency does not drift away for more than10 years, with built-in high-quality stereo encoder.
Outstanding power AGC balance control system, adjustable power output from 0 to 150watts, and automatic gain power control to maintain output power within set range without drifting.
Signal input supports XLR and RCA audio inputs, and also SCA and RDS signals using the BNC connector AUX.
The RF amplifier uses LDMOS transistors to withstand even severe load mismatch exceeding the 65: 1 VSWR at a 5dB compression point.
Perfect Solution for the FM Radio Stations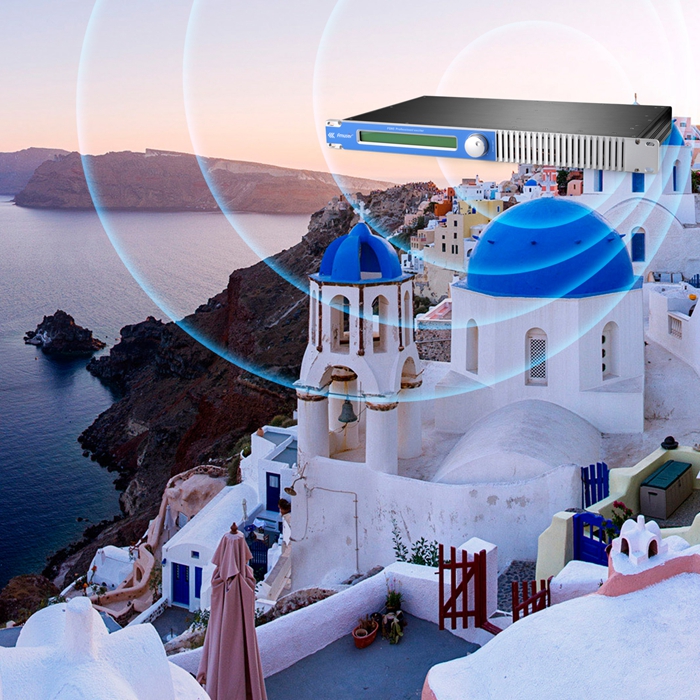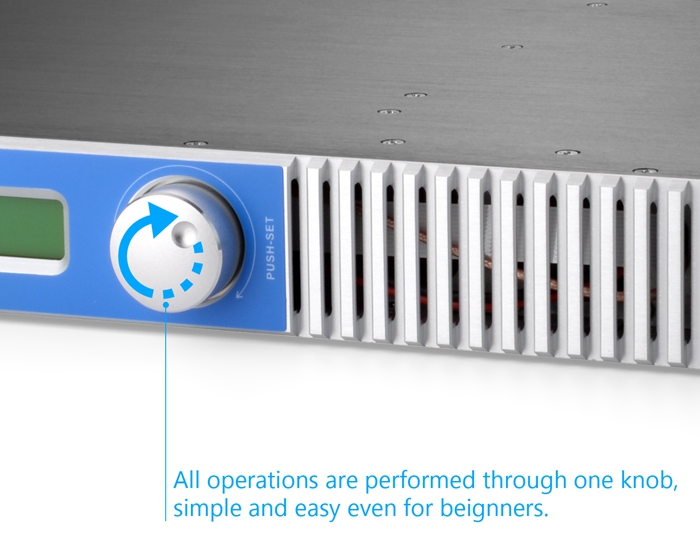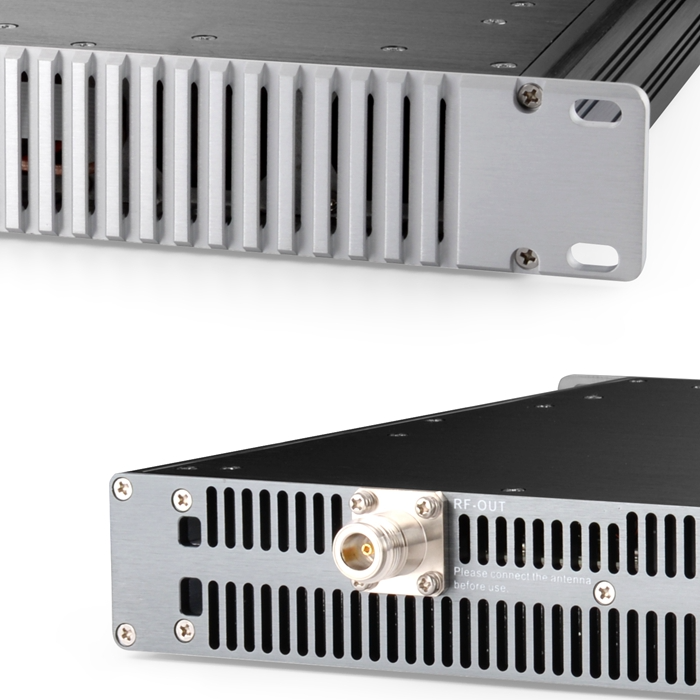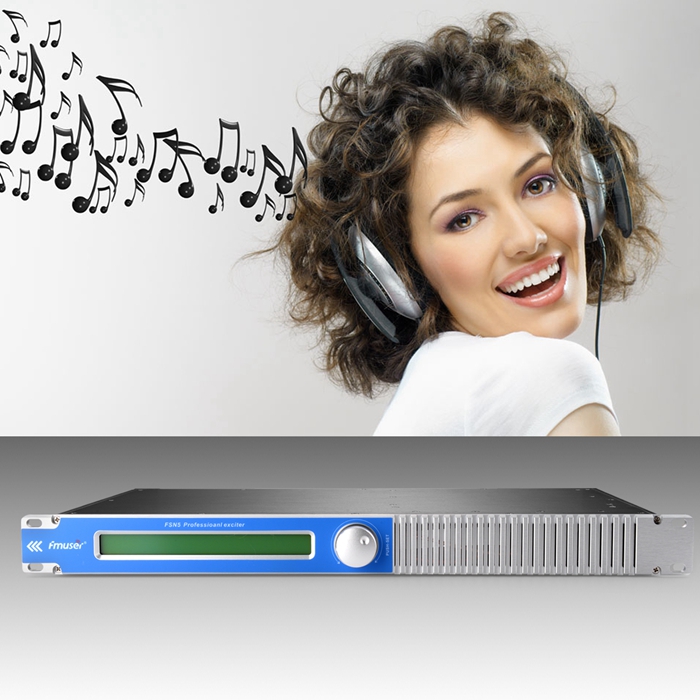 1 *FMT5.0-150H 50W FM broadcast transmitter
What You Need to Know
Always remember to connect the antenna first before connecting the transmitter to the DC supply, otherwise, the transmitter will be burned down.
Technical Specification
Frequency: 87.5-108MHz
Frequency step value: 10KHz
Modulation method: FM, peak deviation ± 75KHz
Frequency stability: <± 100Hz
Frequency stabilization method: PLL frequency synthesizer
RF output power: 0 ~ 50W, step 0.1W, error ± 0.5dB
Harmonic suppression: ≤-72dB
Inband residual wave: ≤-72dB
Asynchronous AM SNR: ≥-80dB (no modulation) ≥-65dB (400Hz, 100% modulation)
Synchronous AM SNR: ≥-70dB (no modulation) ≥-60dB (400Hz, 100% modulation)
RF output impedance: 50Ω
RF Output Connector: N Female (L16)
Audio Input Connectors: XLR Female and RCA Female
AUX input connector: BNC female
Pre-emphasis: 0us, 50us, 75us (user setting)
Mono signal to noise ratio: ≥ 80 dB (20 to 20KHz)
Stereo signal-to-noise ratio: ≥ 80 dB (30 to 15KHz)
Stereo resolution: ≥ -55dB
Audio frequency response: 30 ~ 15000Hz ± 0.4dB
Audio distortion: <0.1%
Audio level gain: -15dB ~ 15dB step 0.5dB
Audio input: -15dB ~ 0dB
Power supply voltage range: 110V ~ 260V (global voltage)
Power consumption: <320VA
Operating temperature range: -10 to 45 ℃
Working mode: continuous work
Cooling method: forced air cooling
Cooling method: <95%
Altitude: <4500M
Dimensions: 484 x 260 x 44 mm without handles and protrusions, 19 "1U standard rack.
Weight: 5Kg
CONTACT US


FMUSER INTERNATIONAL GROUP LIMITED.
We are always providing our customers with reliable products and considerate services.
If you would like to keep touch with us directly, please go to contact us