FMUSER FSN5-350T FM Transmitter With 2*1/2 DP100 Dipole Antennas, RDS-A Encoder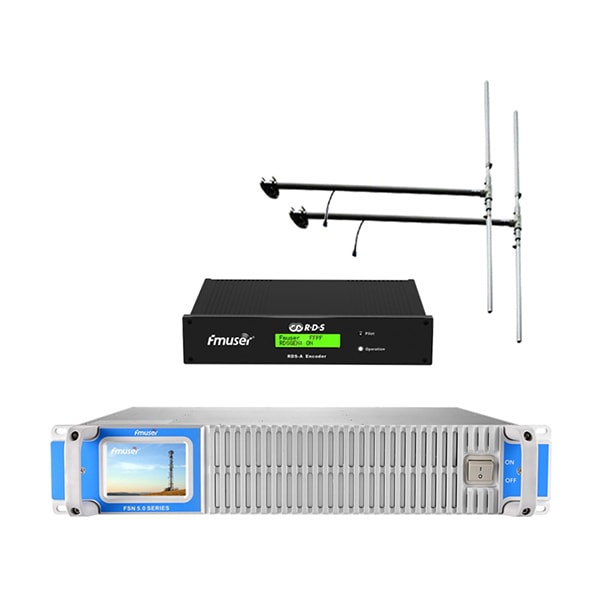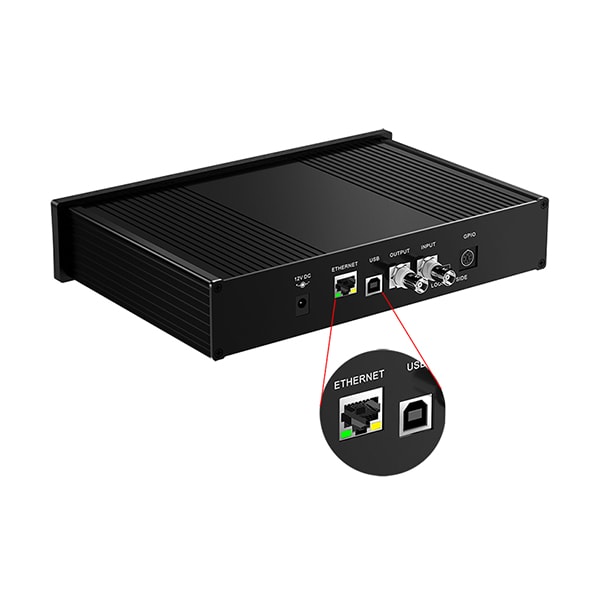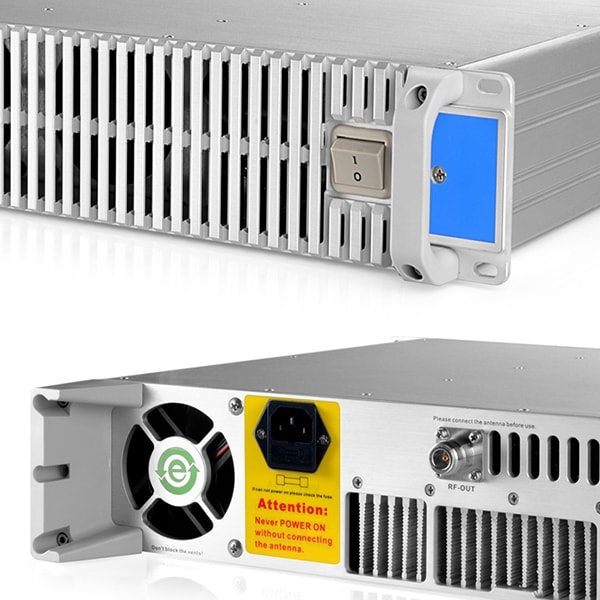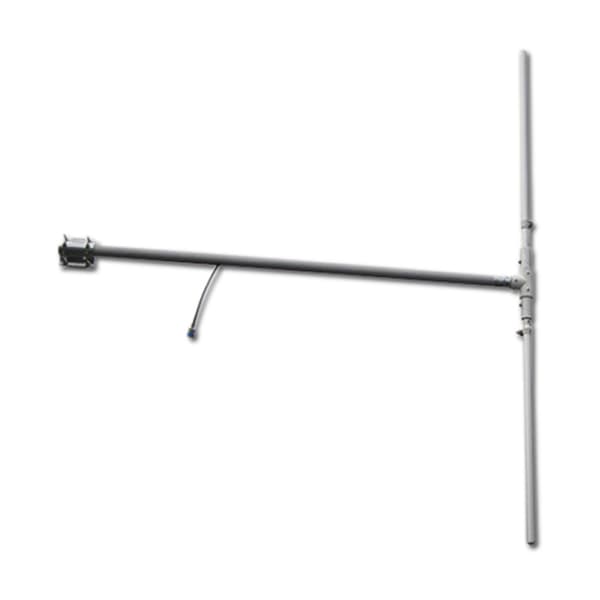 FMUSER FSN5-350T FM Transmitter With 2*1/2 DP100 Dipole Antennas, RDS-A Encoder
FEATURES
Price (USD): 2139
Qty (PCS): 1
Shipping (USD): 0
Total (USD): 2139
Shipping Method: DHL, FedEx, UPS, EMS, By Sea, By Air
Payment: TT(Bank Transfer), Western Union, Paypal, Payoneer
FMUSER hereby introduces the latest FSN5-350T 350W touch screen FM transmitter package for radio stations to all FM fans. Compared with other 350W transmitter products in the FM broadcasting market, FMUSER's 350W FM transmitter package pays more attention to user experience: The DP100 dipole antenna which is very widely used for radio transmitting and receiving applications, is a particularly important branch of RF antenna. With a built-in Ethernet controller supports multiple TCP/UDP ports, Internet functions and remote monitoring FMUSER digital RDS encoder. The new product appearance design and simple one-touch touch screen operating system make the product design more humanized; the advanced built-in RF transistor can effectively reduce the power loss value to the minimum while ensuring the stability and efficiency of FSN5-350T, which is very rare in the high-power FM Transmitter Market. In addition, the characteristics of wide RF signal transmission range, high fidelity, and output close to CD treble quality are also the reasons why FSN5-350T is gradually gaining a foothold in the high-quality high-power FM broadcasting transmitting equipment market. The ultra-high cost performance and wide coverage make FSN5-350T widely used in various professional/amateur medium and small FM broadcasting application scenarios, such as professional Radio broadcasting, drive-in theater broadcasting, drive-in church broadcasting, drive-through nucleic acid detection broadcasting, campus broadcasting, community broadcasting, industrial and mining broadcasting, tourist attraction broadcasting, especially in the application solution of high-power frequency modulation under the influence of the epidemic in 2020, which is favored by professional/amateur broadcasting equipment fans.
How to Use FMUSER FSN5-350T Touch Screen FM Transmitter?
Advantages
Built-in the latest overheating and SWR protection mechanism. Once the SWR value or internal operating temperature is higher than the normal range, the transmitter will alarm and automatically switch to protection mode.
The extremely efficient transmitter and antenna matching system can effectively guarantee the integrity of RF signal transmission with the lowest SWR.
The controllable RF output option allows the mixer to modulate the best audio output to your needs when connected through the XLR balanced audio input interface.
With an ultra-sensitive one-touch screen, all information can be displayed precisely on the screen, you can control and configure all the RF parameters on your need.
The transmitter provides a flexible pre-emphasis option 0US/50US/75U and a humanized multi-mode tunable RF signal.
FMUSER RDS-A encoder has a complete DSP concept, and an effective design can ensure high reliability, excellent signal characteristics, and provide users with many advanced functions while maintaining a low purchase cost.
Adjustable frequency options of 88-108MHz, easy to install, high gain FMUSER DP100 1/2 wave dipole antenna.
1 * FSN5-350w FM Transmitter
1 * FMUSER RDS-A Encoder
2 * DP100 Antenna
1 * 2 way power splitter ( please tell us if you need 88-98mhz or 98-108mhz for it)
1 * 30m 1/2" Cable
1 * USB Cable
1 * BNC Cable
1 * 12V 2A Power supply
FSN5-350T
RF Part
Frequency: 87.5-108MHz,
Frequency step value: 10KHz
Modulation: FM, peak deviation ± 75KHz
Frequency stability: <± 100Hz
Frequency stabilization method: PLL frequency synthesizer
RF output power: 0~350 watts ± 0.5dB
Residual wave: <- 70dB
Higher harmonics: <- 65dB
Parasitic AM: <- 50dB
RF output impedance: 50Ω
RF output connector: N female
Audio Part
Audio input connector: XLR female
AUX input connector: BNC female
Pre-emphasis: 0us, 50us, 75us (user setting)
S / N ratio mono:> 70 dB (20 to 20KHz)
S / N ratio stereo:> 65 dB (20 to 15KHz)
Stereo resolution: -50dB
Audio frequency response: 30 ~ 15000Hz
Audio distortion: <0.3%
Audio level gain: -12dB ~ 12dB step 3dB
Audio input: -19dB ~ 5dB
General Features
Power supply voltage range: 110V ~ 260V
Operating temperature range: -10 to 45 ℃
Work mode: continuous work
Cooling method: air cooling
Cooling efficiency: <95%
Work Altitude: <4500M
Power consumption: 1500VA
Dimensions: 483 x 320 x 88 mm without handles and protrusions, 19 "2U standard rack.
Weight: 12Kg
Default Password: 000008
1/2 DP100 Dipole Antenna
Electrical Specification
Frequency range: 88~108 MHz ( 1MHz stepping)
Input Impedance: 50 ohm
VSWR: <1.5
Gain:3.5 dBi
Polarization: Verticality
Maximum Power Input: 150W
Horizontal 3dB Beam Width: 360 °
Vertical 3dB Beam Width: 73 °
Mechanical Specifications
Height: 990mm
Radiating Element Material: Aluminum Alloy
Connector:SL16-K
Holding Rod Diameter: Φ30~Φ40 mm
Digital RDS-A Encoder
General
Supply voltage: 12 V DC stabilized
Supply current: 280 mA
Signal connectors: unbalanced BNC
Data connectors: 1x USB (port 1), 1x Ethernet (port 2, 3, 4)
Network protocols supported: HTTP, SNTP, TCP, UDP, DHCP, DNS, and SNMP
USB speed: Software switchable 1200, 2400, 4800, 9600, 19200 bps
USB Mode: 1 stop bit, 8 data bits, no parity, (no flow control), ASCII or UECP (SPB 490)
TA switching: software or external switch
TA/EON1TA input: TTL with 10 kΩ pull-up, level or falling edge activated
Program sets: 2
Program set switching: ASCII command, UECP command or external switch
Program switch input: TTL with 10 kΩ pull-up, level controlled
RDS Services supported: PI, PS, PTY, TP, AF, TA, DI, M/S, PIN, RT, RT+,TMC, EON, PTYN, ECC, LIC, TDC, IH, CT, ODA
RDS Signal
Subcarrier frequency: 57 kHz
Bandwidth: ± 2.4 kHz (50 dBc)
Output level adjust: 0.0 to 4.0 V p-p in 256 steps
Phase shift adjust: Full range, in 9.5 deg. Steps
Audio/MPX/Pilot Input
Recommended load impedance: < 10 kΩ mono, < 2 kΩ stereo MPX
Recommended MPX voltage: 1.3 - 8.0 V p-p
Pass-through voltage gain: 1 (0 dB), 2 Hz - 100 kHz
Pilot tone level: min. 120 mV p-p
Recommended FM deviation: 6.8 kHz
Pilot PLL capture range: 8 Hz
Stereo encoder pilot frequency required: 19000 Hz ± 2 Hz, stereo transmission
Output impedance: 100 Ω
Recommended load impedance: > 70 Ω, < 1 nF, no DC offset
Max. output voltage (RDS + MPX): 9.0 V p-p
Recommended RDS level: 3 - 11 % of MPX
Attention
Connect antenna first before connecting transmitter to DC supply, otherwise, the transmitter will be burned out.
Order Guide
The FMUSER RDS-A is Suitable for Working With
FSN5-50W
FSN5-150W
FSN5-350W
FSN5-600W
FSN5-1000W
CONTACT US


FMUSER INTERNATIONAL GROUP LIMITED.
We are always providing our customers with reliable products and considerate services.
If you would like to keep touch with us directly, please go to contact us