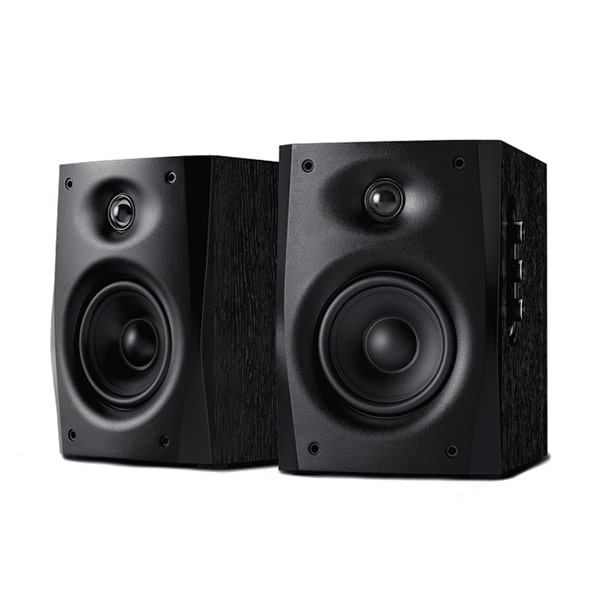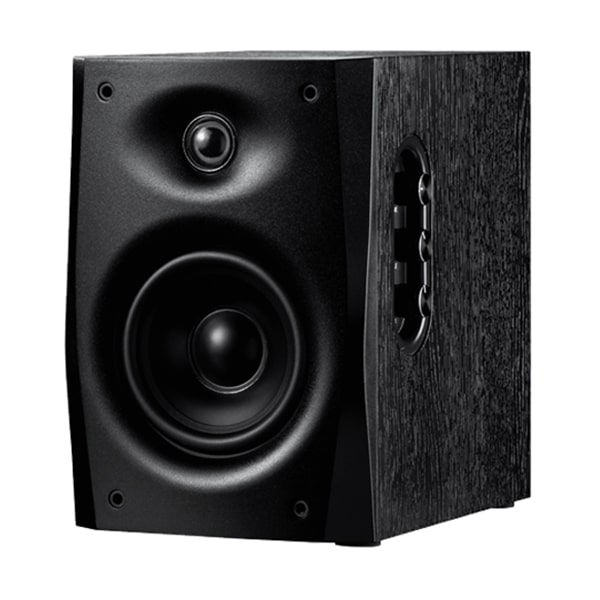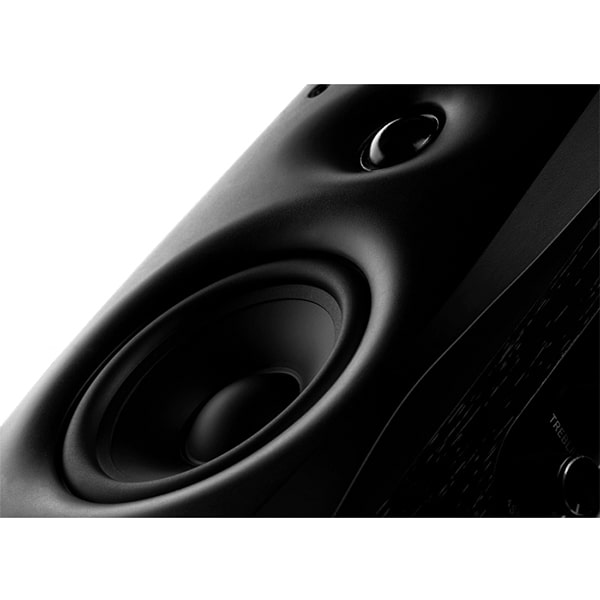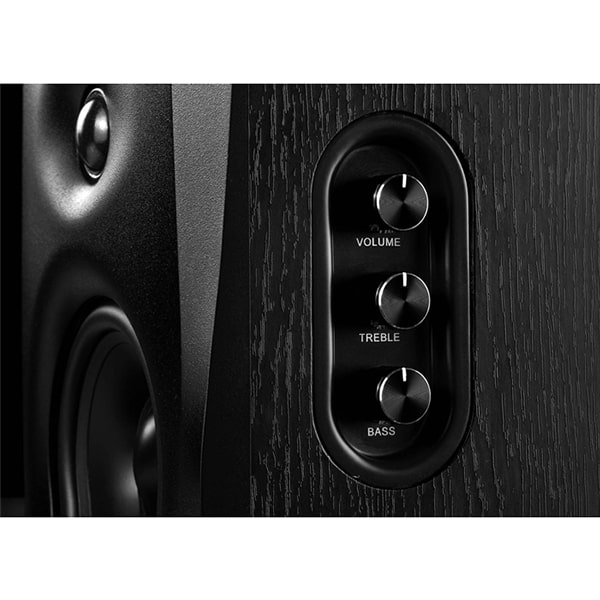 FMUSER HIVI D1010-IV Wood Audio Speakers
FEATURES
Price (USD): 185
Qty (PCS): 1
Shipping (USD): 62
Total (USD): 247
Shipping Method: DHL, FedEx, UPS, EMS, By Sea, By Air
Payment: TT(Bank Transfer), Western Union, Paypal, Payoneer
HIVI D1010-IV adopts a high-tech design panel, which coincides with the acoustic principle. Equipped with a fully upgraded built-in driver and amplifier circuit, D1010-IV shows a more powerful audio output performance. Compared with the first generation of HIVI, the high and low pitch functions of HIVI D1010-IV speakers have been significantly optimized and improved. The new electronic frequency divider circuit design makes the output sound quality more perfect. The 4-inch D1010-IV has better bass and stronger performance. In addition to improving the low-frequency performance, the full frequency performance of D1010-IV is upgraded, and the medium and high-frequency details are better defined and valued.
Advantages
HIVI D1010-IV is a classic 4-inch active multimedia speaker, lightweight and powerful. Connect the D1010-IV to various source devices, including your phone, PC, TV, Alexa Echo, etc., to enjoy the ultimate experience of high fidelity audio quality! HIVI D1010-IV is equipped with a 20MM soft dome tweeter, a 105MM shielded mid-bass speaker and a computer-designed waveguide for precise treble, while the bass driver generates a huge bass of up to 45 Hz. The driver is equipped with a special amplifier, which makes the sound more accurate and more fidelity; the humanized wire drawing aluminum control and high-precision acoustic panel design can control the volume and bass with one button; the jacquard grille and PVC matte design bring you extraordinary product experience; gain clone chipset amplification ensures sound quality output.
One Pair HIVI D1010-IV Powered Audio Speakers
Technical Specs
Model: HIVI D1010-IV
Color: Black
Frequency range: 62 Hz - 20 kHz
Sensitivity: 85 dB (2.83 V / 1 m)
Nominal impedance: 4 Ohms
Power range: 10 - 50 W
Rated power: 17 W per channel
Active crossover frequency: 1.8 kHz
Bass adjust: +/- 3 dB (100 Hz)
Treble adjust: +/- 3 dB (10 KHz)
Separation: > 49 dB
Signal-to-noise: > 74 dB
Harmonic Distortion THD < 1%
Input sensitivity: 800 mV
Input impedance: 32 kilo ohms
Total Power: 34W
Driver: 4"
Remote: Wired
System Type: 2-way 4th-order vented box speaker system
Driver Configuration: 4'' mid-bass driver; 0.8'' dome tweeter
Active speaker weight- 7.78 lbs (3.53 kg)
Passive speaker weight- 5.14 lbs (2.33 kg)
Dimensions- 6.02 x 8.35 x 7.67 in (153 x 212 x 195 mm)
CONTACT US


FMUSER INTERNATIONAL GROUP LIMITED.
We are always providing our customers with reliable products and considerate services.
If you would like to keep touch with us directly, please go to contact us