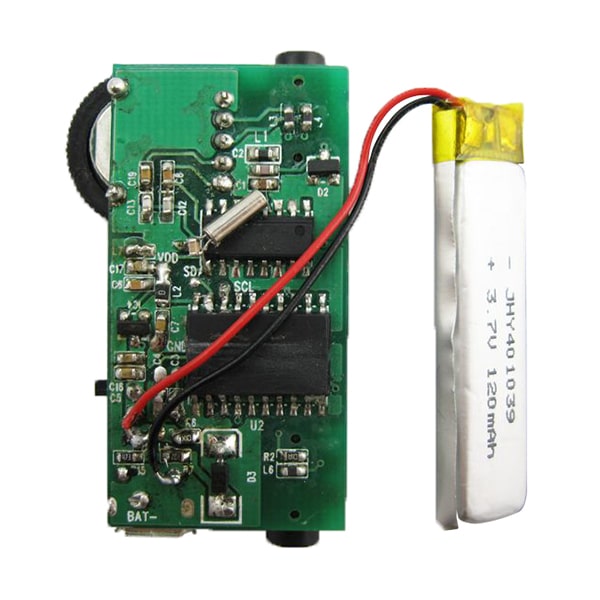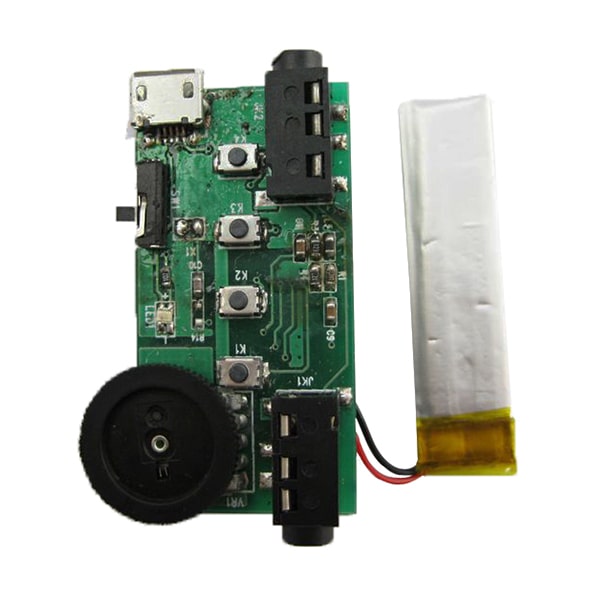 FMUSER OEM Coin-Size FM Radio Receiver Circuit Board
FEATURES
Price (USD): 10
Qty (PCS): 1
Shipping (USD): 5
Total (USD): 15
Shipping Method: DHL, FedEx, UPS, EMS, By Sea, By Air
Payment: TT(Bank Transfer), Western Union, Paypal, Payoneer
This is the newly explored mini RF circuit receiver board by the FMUSER R&D team. It is the best-fixed channel FM receiver in the market with the size of a coin and quality sound performance. It has two ways of line out, one is for headphone, the other is for the camera. It is extremely portable for users to carry. OEM orders are welcomed.
Advantages
The circuit board is light and handy and as wide as a coin with excellent sound quality.
It is very suitable for small and medium-sized meetings, stadiums or all kinds of competitions (please tell us the frequency you need).
The battery can work continuously for more than 4 hours.
The circuit board has a high-quality hardware foundation with frequency memory function and indicator light.
Ultra high sensitivity, > = Tec sun radio.
1* FMUSER FM Receiver Board
Technical Specs
Frequency: 105.7 MHz, 104.9 MHz, 104.3 MHz, 97.1 MHZ (Any OEM frequency points between 87~108 MHz is welcomed)
Battery: 3.7V 120mAh, could work for 4~5 hours in full charge
Size: For PCB board: 4.3cm*2.7cm*0.7cm
Size: Battery: 4.0cm*1.0cm*0.3cm
CONTACT US


FMUSER INTERNATIONAL GROUP LIMITED.
We are always providing our customers with reliable products and considerate services.
If you would like to keep touch with us directly, please go to contact us