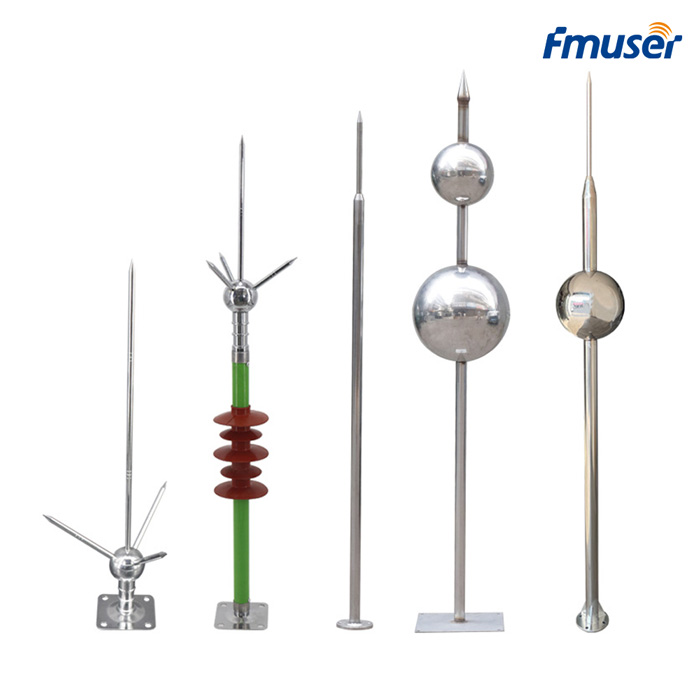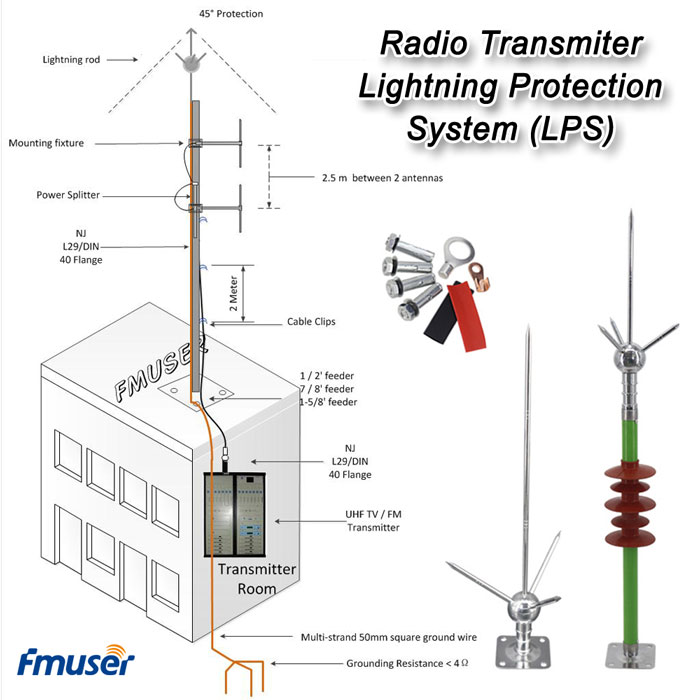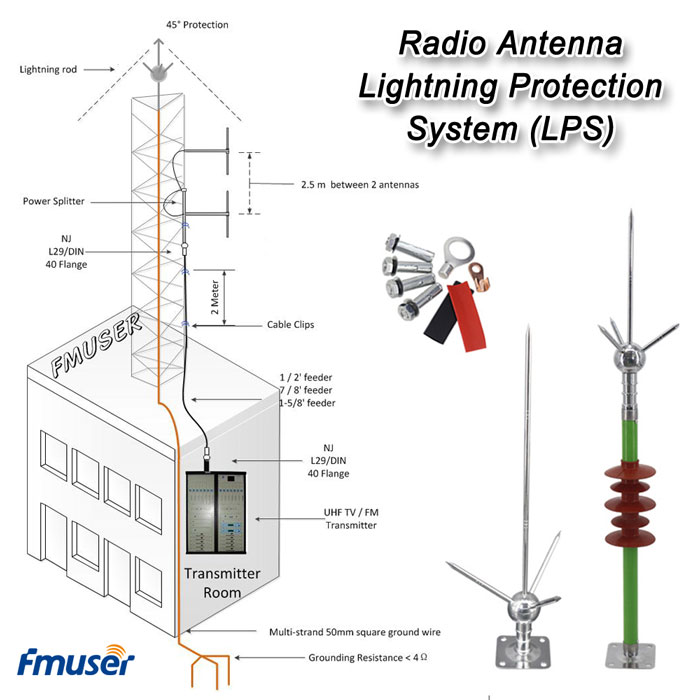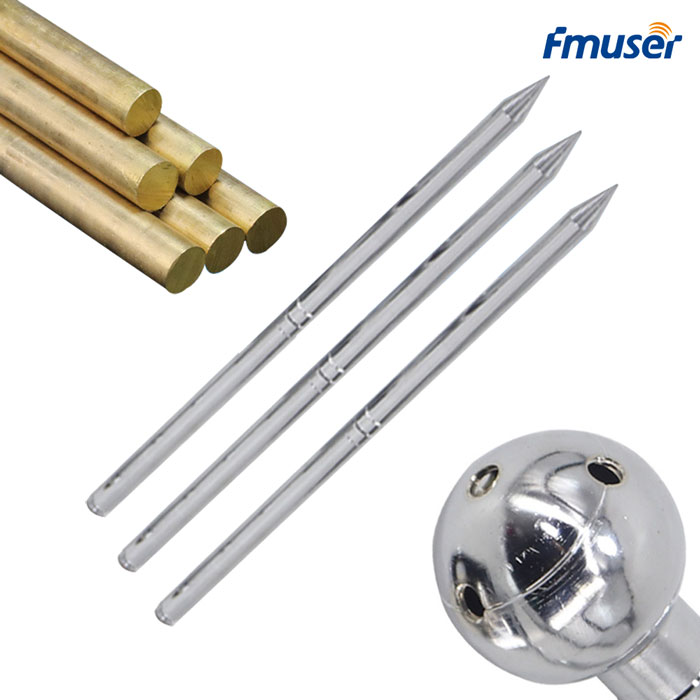 FMUSER LPS Lightning Protection System with Complete Lightning Rod Kit
FEATURES
Price (USD): Contact for more
Qty (PCS): 1
Shipping (USD): Contact for more
Total (USD): Contact for more
Shipping Method: DHL, FedEx, UPS, EMS, By Sea, By Air
Payment: TT(Bank Transfer), Western Union, Paypal, Payoneer
Features
This product is 100% insulated and rainproof, made of brass material with exquisite electroplating, and has an epoxy insulation rod.
The design of the cone core of the grounding needle is closely combined with the soil to increase the diffusion area, and the surface of the iron material is electroplated to prevent rusting.
It is available in multiple styles, including single-needle style, solid tip spherical style, and multi-ball style, and galvanized round steel smoke extension rods are available upon request.
This product is most suitable for outdoor, home use, small radio stations, pirate radio stations, street lamps, utility poles, construction sites, mixing stations, factories, houses, water towers, and transformers.
Notice
Please note that the effective protection range that the lightning rod can cover is related to the height of the lightning rod. There is a safety zone under the lightning rod of a certain height, and its protection radius is 1.5 times the height of the lightning rod.
Please also note that when installing the lightning rod, do not make contact with the metal structure of the house itself, as this can easily cause electric shock.
Do know that the physical and RF specifications of the lightning rod kit varies in matter of cost, size, design, outlook, etc., the picture is for reference only, please prevail in kind. Before placing any orders, please fill in the contact us sheet on the left of this page for more details!
Others
We offer the best prices for broadcast system integrators, wholesalers, and dealers around the world. Price discounts are available for bulk orders. Contact us today for more details!
| Items | Specifications |
| --- | --- |
| Material (lightning rod) | Copper and stainless steel |
| Material (insulation rod) | Epoxy resin |
| Material (grounding rod) | iron-made with electroplated surface |
| Style | Optional from single-needle style, solid tip spherical style, multi-ball style, etc. |
| Size (cm) | 1.6M |
| Items | Quantities (pcs) |
| --- | --- |
| Lightning rod (copper-made) | 1 |
| Insulation rod (epoxy resin) | 1 |
| Grounding rod | 1 |
| Grounding wire | >1M (contact us for specified quantity) |
CONTACT US


FMUSER INTERNATIONAL GROUP LIMITED.
We are always providing our customers with reliable products and considerate services.
If you would like to keep touch with us directly, please go to contact us