FMUSER Hign Gain VHF Batwing Antenna SA092-IIIHBat for Band I, Band II, and Band III Broadcasting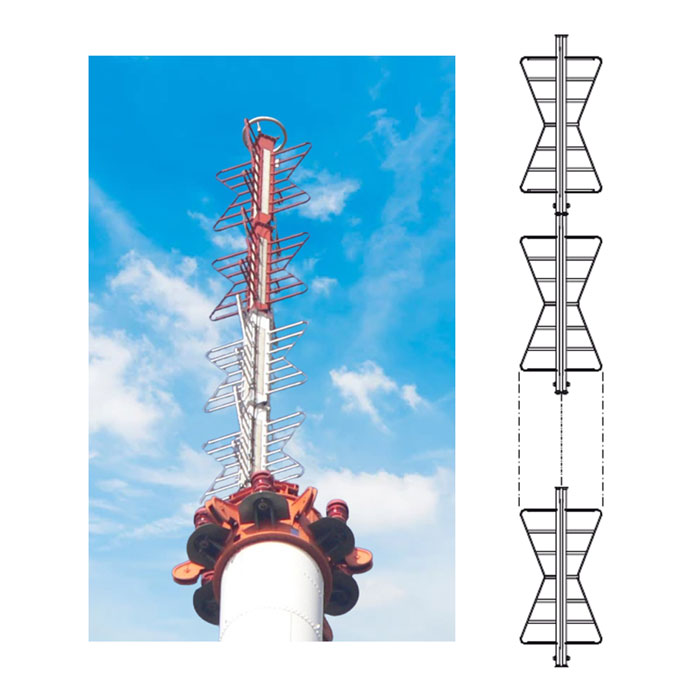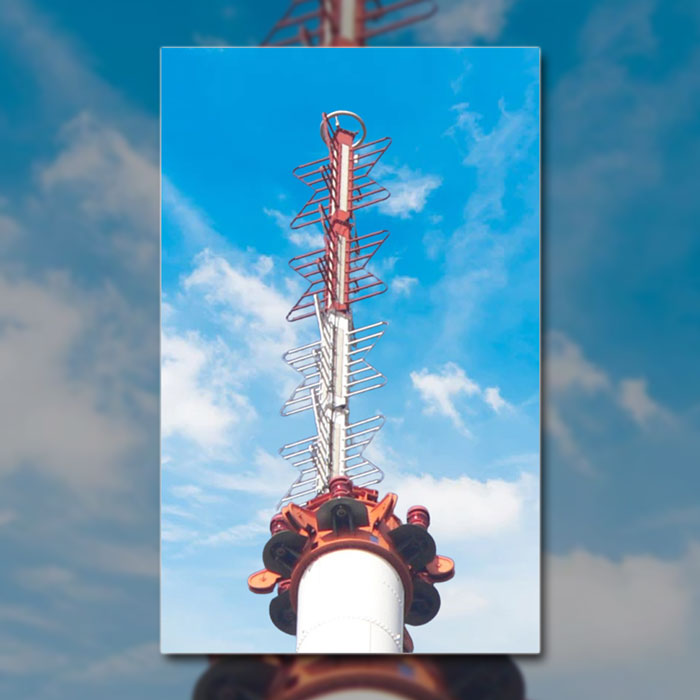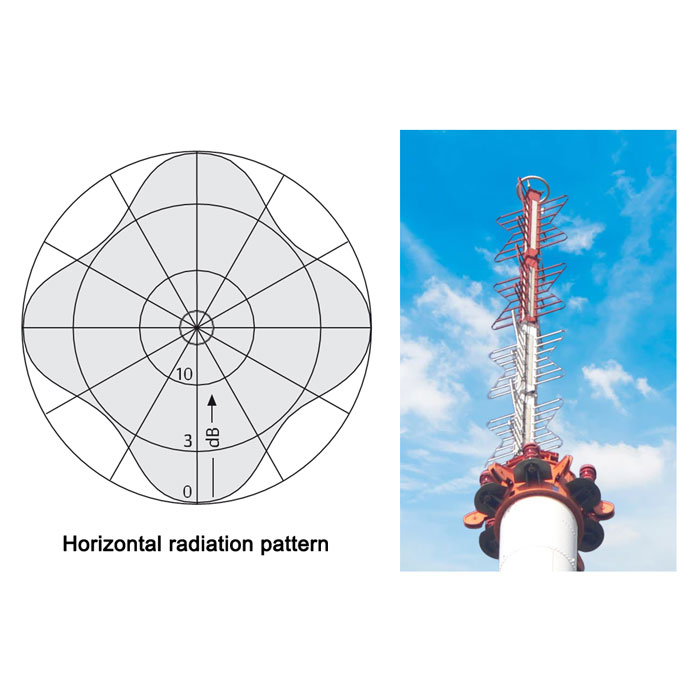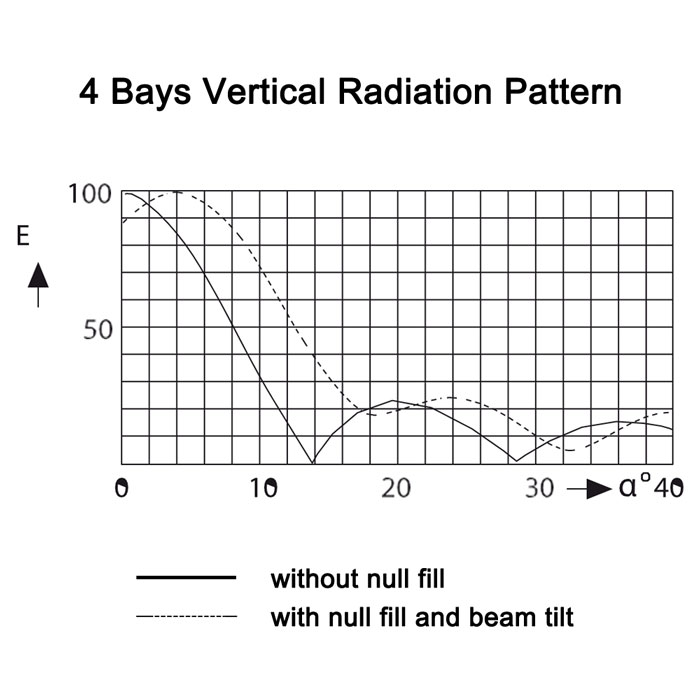 FMUSER Hign Gain VHF Batwing Antenna SA092-IIIHBat for Band I, Band II, and Band III Broadcasting
FEATURES
Price (USD): Contact for more
Qty (PCS): 1
Shipping (USD): Contact for more
Total (USD): Contact for more
Shipping Method: DHL, FedEx, UPS, EMS, By Sea, By Air
Payment: TT(Bank Transfer), Western Union, Paypal, Payoneer
Technical Specifications of FMUSER Batwing Antenna
Model
SA092-IIIHBat
Frequency range
48.5 - 84 MHz, 87 - 108 MHz, 167 - 223 MHz
Polarization
Horizontal
Gain (4 bays)
6.5 dB
VSWR
≤ 1.10
Input connectors
7-16 DIN
7/8" EIA
Max. power per bay
5 kW
8 kW
Impedance
50 Ω
Weight
44 - 150 kg
Max. wind velocity
36 m/s
Insulating material
PTFE
Radiating element material
Zinc thermospray steel
What is a Batwing Antenna and How does it Work?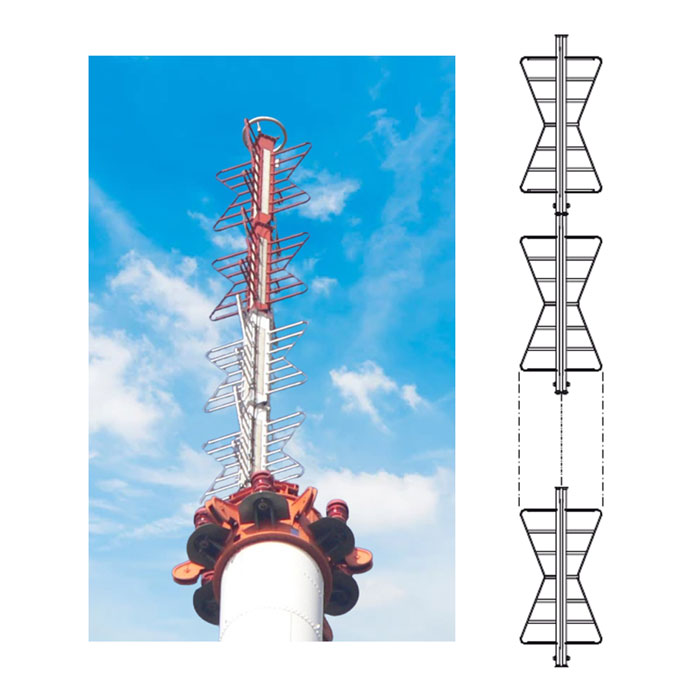 The batwing antenna, or super turnstile antenna, is a polarized (cross dipole, horizontal polarization) omnidirectional antenna with an appearance similar to batwing or bow tie, which is commonly used in VHF and UHF commercial broadcasting.
Turnstile and Super Turnstile
The batwing antenna is actually derived from a cross dipole array called a turnstile antenna.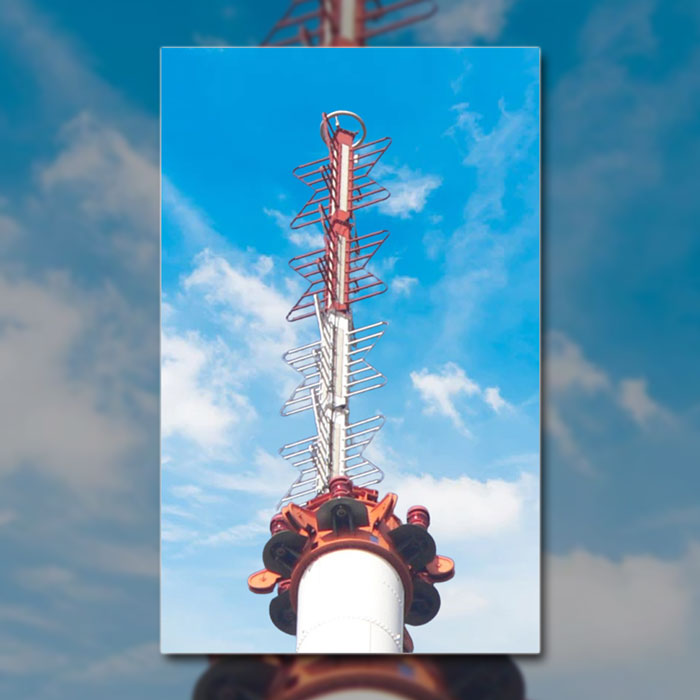 Although the latter is used in VHF and UHF bands (about 30 MHz to 3 GHz) like the former, the latter has a wider military application, and the radiation power is 3dB lower than the maximum radiation of half wave dipole with the same power.
The batwing antenna is designed to overcome this disadvantage.
Structure
The batwing antenna is composed of two unique wing-shaped flat plate elements. The two pairs of elements of each bat wing antenna are usually installed on the common mast in a state of 90 ° perpendicular to each other.
Thus, the two dipoles of the bat wing antenna can obtain omnidirectional mode (each phase is 90 ° different from the other, and there are four phases in total, i.e. 360 ° omnidirectional).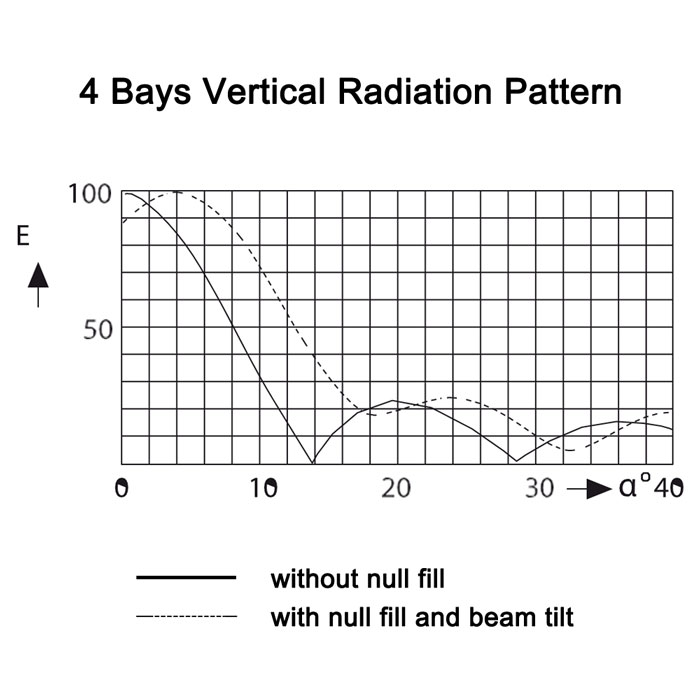 Therefore, this type of antenna can conduct horizontal polarization radiation. When properly constructed (e.g., vertical stack), such antennas can obtain a VSWR of 1.1:1 or less than 30% of the bandwidth and obtain a large amount of gain.
What Consists of a Complete Batwing Antenna System?
The following are the basic components of the batwing antenna system:
Batwing antenna cross element x2 (fed independently)
The antenna power divider
Rigid Transmission Line (e.g. 3-1/8'' rigid coax)
Antenna mounting mast
Phase harness
Of course, in addition to these devices, you still need to pay attention to:
Average terrain (HAAT) height
Ground height
Antenna mounting height
Applications
You can often see pictures on Google saying multiple batwing antennas are vertically installed on the same mast, and each batwing antenna is regularly spaced apart (usually about one wavelength). The purpose of this is to increase horizontal gain.
Among them, the term "bay" is used to refer to a single batwing antenna. The collinear array formed by stacking multiple cradle bat wing antennas can reduce excess radiation power (usually in the axial direction) and provide high gain and high gain output, which makes the batwing antenna more suitable for ground broadcasting.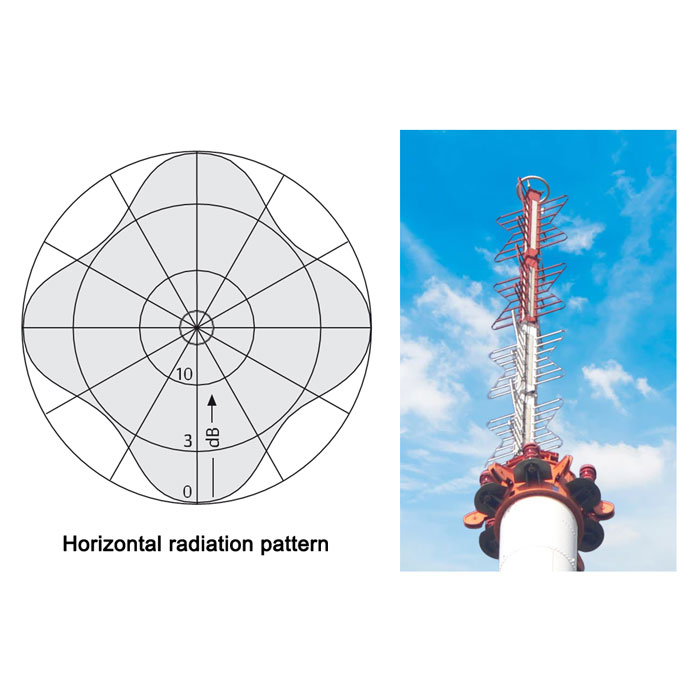 The batwing antenna is also the preferred antenna for early low-frequency radio and television. This is because the dipole element of the batwing antenna can provide a wider bandwidth for the antenna.
The broadband bandwidth and excellent performance make it attractive for the use of ATV repeaters. This characteristic is especially suitable for broadcasting companies that want to use a single antenna to help multiple transmitters transmit TV signals.
Although the batwing antenna is the first widely used TV broadcast antenna, in addition to VHF communication (FM, TV), the batwing antenna is also commonly used in military communication and satellite communication, their appearance varies differently, I will not bring you details unless you want me to, leave your message and let me know!
FMUSER: High Gain VHF Batwing Antenna Manufacturer
As a professional manufacturer and supplier of bat wing broadcast antennas, FMUSER has so far provided complete turnkey solutions for hundreds of radio and television stations around the world, including:
Product quality inspection before shipment
Supply of high-performance multiple bays of batwing antenna and kits
Online support for antenna installation and disassembly
Reliable after-sales service, etc.
Your batwing antenna can withstand decades of wind, rain, ice, and direct lightning strikes, and will safely and efficiently serve your broadcasting stations for a long time.
Main Features of Our Products
Band I (48.5-84 MHz)
Band II (87-108 MHz)
Band III (167-223 MHz)
Low VSWR
Wide frequency band
Easy installation
Stable performance
Long lifetime, 0 maintenance
High gain
Wide bandwidth
Heavy duty design (corrosion resistance, wind resistance, vibration resistance, etc.)
Other add-ons are welcomed, please contact us for more (e.g. NTSC & CCIR channels, zero IMD, galvanized steel, beam tilt and null fill, Interbay lines, etc.)
Please contact our sales team for more details!
CONTACT US


FMUSER INTERNATIONAL GROUP LIMITED.
We are always providing our customers with reliable products and considerate services.
If you would like to keep touch with us directly, please go to contact us