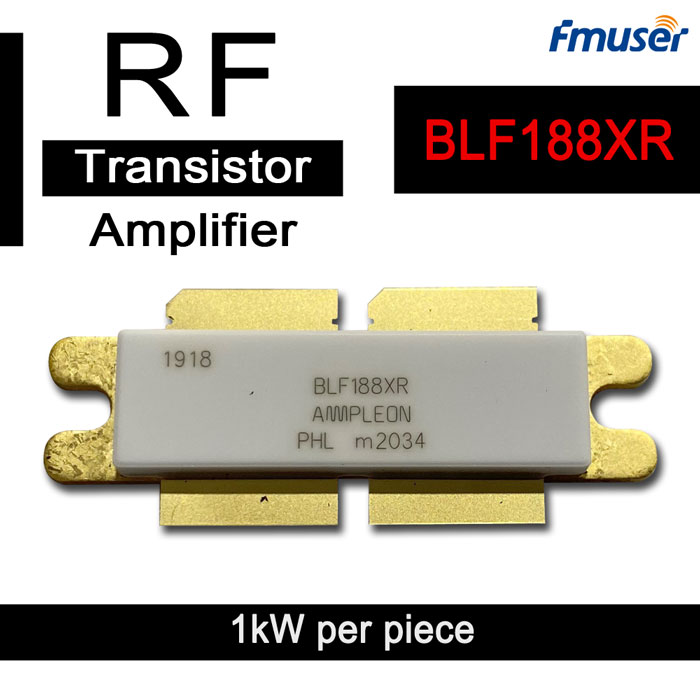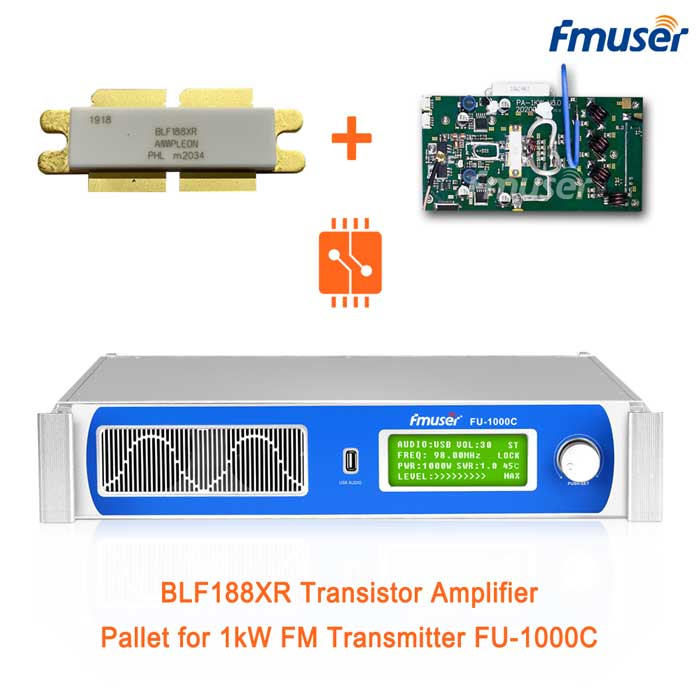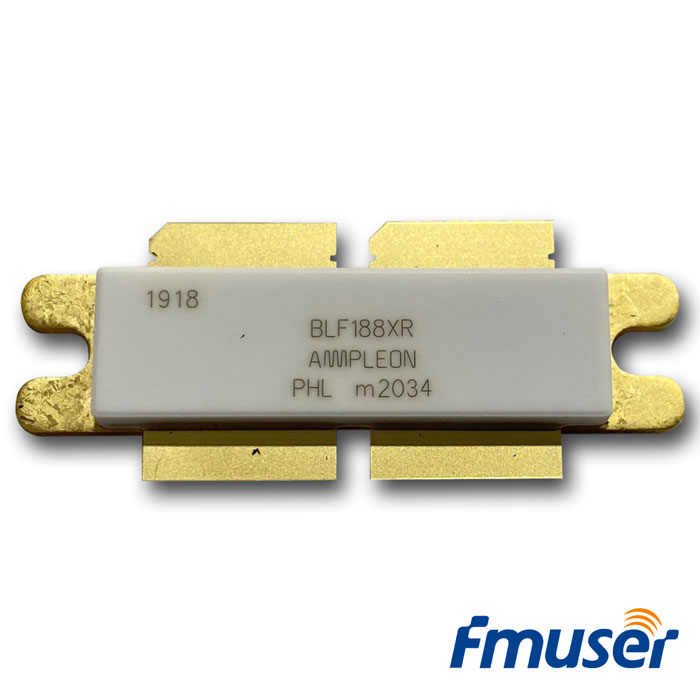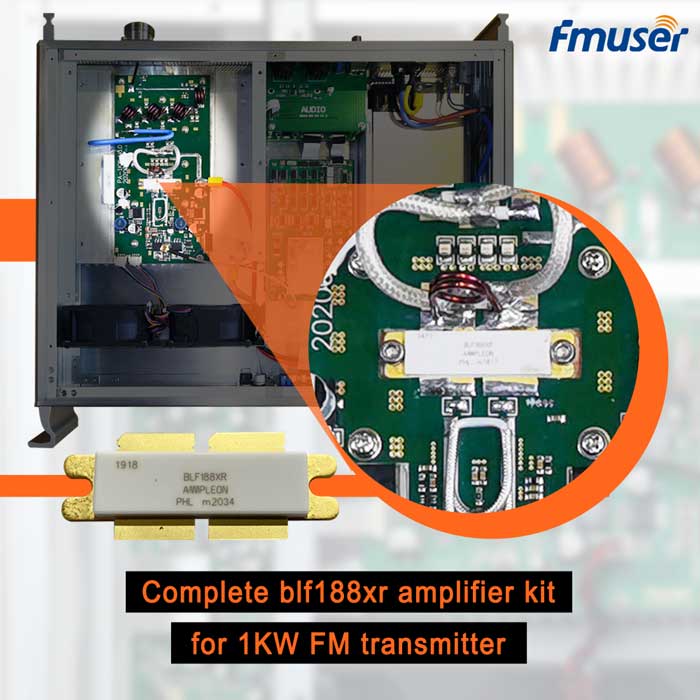 FMUSER 1000W BLF188XR Transistor Amplifier
FEATURES
Price (USD): Contact for more
Qty (PCS): 1
Shipping (USD): Contact for more
Total (USD): Contact for more
Shipping Method: DHL, FedEx, UPS, EMS, By Sea, By Air
Payment: TT(Bank Transfer), Western Union, Paypal, Payoneer
FM wideband amplifier with original NPX LDMOS transistors (BLF188XR version)
Designed for FM radio transmitters, this amplifier uses a single NXP LDMOS push-pull transistor to produce 900 to >1000 watts! An excellent heatsink with strong technical background in RF amplifiers is required. Model PCS LPF 1500W, PCS LPF7000 or better are the only qualified low pass filter for this product. System integrators who plan to provide their own low pass filters must take great care to minimize any reflection in the filter. Quantity discount is available! Detailed PDF manual available on request.
Features
Easy power control
Integrated ESD protection
Excellent ruggedness
High efficiency
Excellent thermal stability
Designed for broadband operation (HF to 600 MHz)
Industrial, scientific and medical applications
Broadcast transmitter applications
Compliant to Directive 2002/95/EC, regarding Restriction of Hazardous Substances (RoHS)
Technical specifications
– Shipping Weight: 0.9Kg
– 86-110MHz 43-50V @ 22.5-29A
– Input/Output 50 ohms
– Pout 950-1050W with 2-4W input
– 22-25 dB gain
– Class B push-pull.
– Temperature compensated bias designed by NXP.
– Compact size; LxWxH 4.0 x 2.25 x 1.5 inches
– Standard 1/4 inch copper base
– Bias disable pads facilitate integration into amplifier systems that employ automatic VSWR protection.
IMPORTANT
– Due to the High gain of this pallet, a good shielding between final stage and any driver/low power stage is required. Please foresee a good RF choke also on the supply wiring.
Excessive drive level can damage this amplifier, design of equipment where the amplifier will be mounted, must foresee an appropriate protection circuits. Max input level is + 6dB referred to the typical input power.
Amplifier efficiency is function of supply voltage, in order to obtain max efficiency please reduce supply in function of desired output power. Generally best compromise between efficiency and harmonic emission, is obtained when the amplifier work at about 2-3 dB of gain compression.
RF pallets are sensitive devices, if you do not have sufficient experience please consider a finished product instead. They can be burned by applying too much drive power, too high supply voltage, not using proper heatsink, using filter with unsufficient specifications, connecting mismatched loads or no load at all and also by soldering coax with too long leads. For this reason there is no warranty for any pallet. We do assure you that every pallet is tested and is 100% operational as it leaves our workshop.
Do know that the FM pallet amplifier also varies in matter of cost, size, design, outlook, etc. due to transmitter output powers. Before placing any orders, please fill in the contact us sheet on the left of this page for more details!
High Quality RF Transistors Also in Stock
Looking for complete FM radio station equipment for high quality broadcasting? Check these!
CONTACT US


FMUSER INTERNATIONAL GROUP LIMITED.
We are always providing our customers with reliable products and considerate services.
If you would like to keep touch with us directly, please go to contact us