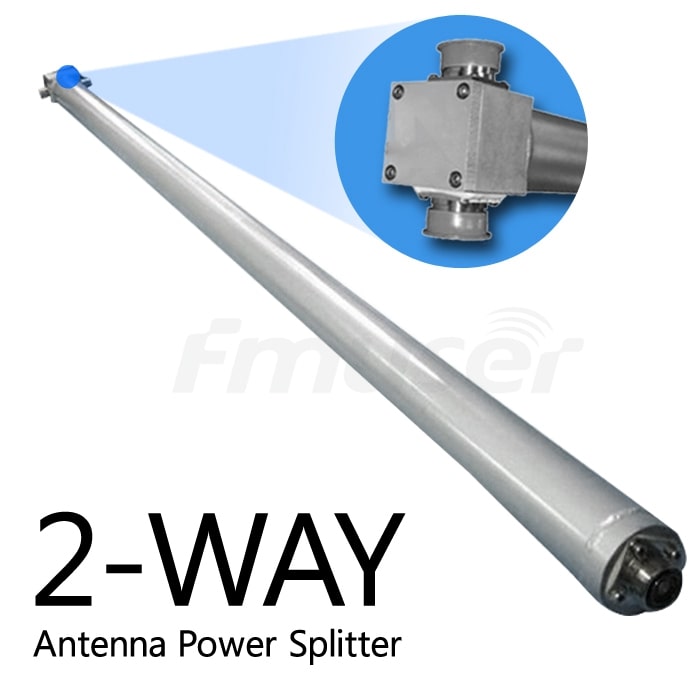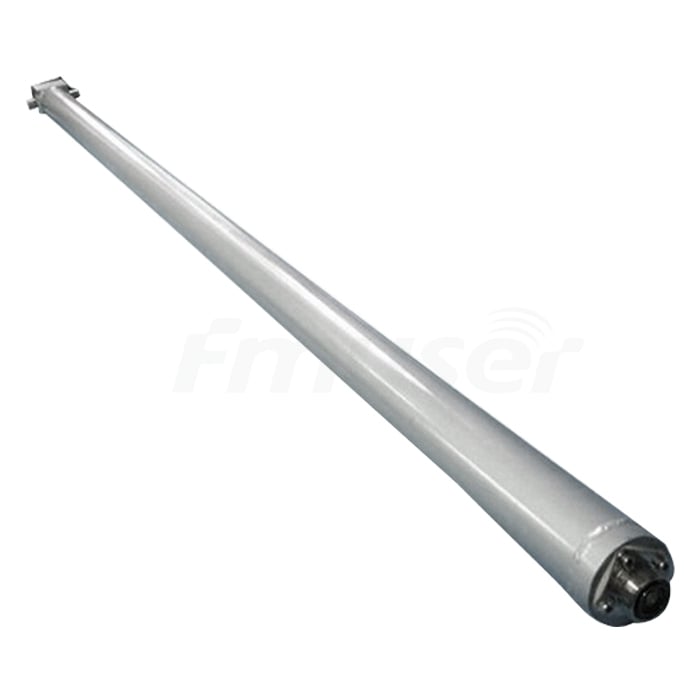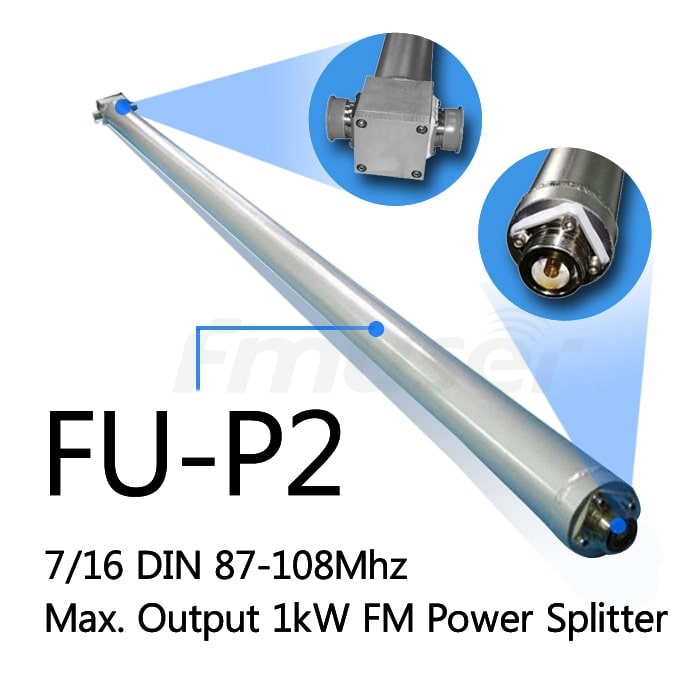 FMUSER 2-Way FM Antenna Power Splitter Divider Combiner with 7/16 DIN Input
FEATURES
Price (USD): 325
Qty (PCS): 1
Shipping (USD): 85
Total (USD): 410
Shipping Method: DHL, FedEx, UPS, EMS, By Sea, By Air
Payment: TT(Bank Transfer), Western Union, Paypal, Payoneer
More: In addition to the 8 bay FM dipole antenna, 2 bays, 4 bays, and 6 bays versions are available, feel free to contact us!
What is an Antenna Power Divider?
Antenna power splitter (also known as antenna power divider or antenna power combiner), is a kind of radio station equipment designed for combining or dividing radio broadcast antennas by a coaxial power splitter.
You may need FMUSER FU-P2 antenna power splitter if you are in one of the following applications
Professional FM radio stations at provincial, municipal, and township levels
Medium and large FM radio stations with ultra-wide coverage
Professional FM radio station with over millions of audience
Radio station operators who need complete radio turnkey solutions at a low cost
Antenna Power Splitter in Radio Broadcasting
Generally, antenna power splitters can be divided into VHF and FM antenna splitters, and VHF types are usually much more expensive than the FM types.
In an FM radio station, if you need to increase the gain of your FM radio antenna system, an FM power splitter is needed. It will divide the power equally from the transmitter to all radio antennas connected to it
The most seen types of FM antenna power splitters are basically 2-way, 4-way, 6-way, and 8-way, which can be respectively used for example, with 2 bay, 4 bay, 6 bay, and 8 bay FM dipole antenna. For a radio engineer, one should know FM broadcast transmitter and FM radio antenna are the two most important pieces of broadcast equipment in an FM radio station, although these are the most obvious equipment in daily radio broadcasting, still, other important equipment for radio communication such as the antenna power splitters for high power FM antenna may not be that noticeable as the transmitters or antennas do, they still being beneficial towards many factors of a successful radio station operation.
Overall highlights of FU-P2
Low insertion loss
Excellent VSWR (RL=>25dB)
Reciprocal use as power divider or combiner
Available with N-Male or 7/16 DIN connector @ input
Customization is available to your specs inc measurement plot.
What's more:
Simple to install - these power dividers are ideal for feeding an array of antennas to allow you to increase your signal coverage area, they are equipped with connectors. You will need inter-bay cables to connect the splitter to the individual dipoles. These cables should be 50 ohms and all of exactly the same length.
A low-cost solution for multi-bay antenna - If you are building an expert FM radio station, you may spend a lot of buying cost on those expensive broadcast equipment, and more coming cost on the future operation, so why not choose to be budget at the beginning of your radio station? Let's try this 2-way antenna power splitter that can meet your need in costs decreasing indeed,
Best Antenna Power Splitters Suppliers
FMUSER is the best low-cost radio station equipment manufacturer with a worldwide supply. We design and deliver radio equipment from complete packages to solution customization. Besides, with the exception of UHF/VHF/ broadcast transmitters, we also build low-cost broadcast antenna systems for budget buyers - from HF, VHF, UHF, to yagis, dipole, log periodic, vertical antenna, etc. Feel free to contact us if you have any custom design requirements. We serve you with broadcast equipment of strong and rugged design all the time!
Buying Links for Multi-bay FM Dipole Antennas:
Note: The price on the page does not include the shipping; please inquire about the actual shipping cost before placing an order.

Bay(s)

Best For

Price without shipping(USD)

Shipping Method

Payment

More Info

1

50W and 1KW FM TX

350

DHL

PayPal

2

1KW, 2KW FM TX

1180

DHL

PayPal

4

1KW, 2KW, and 3KW FM TX

2470

DHL

PayPal

6

3KW and 5KW FM TX

3765

DHL

PayPal

8

3KW, 5KW, and 10KW FM TX

5000

DHL

PayPal
FAQ on Antenna Power Splitter
Do antenna splitters work?
And while it's not usually enough to matter, it's still present. You can use a splitter to feed another splitter. The signal can be split as many times as you need, but each passive splitter adds more insertion loss, and multiple powered splitters can cause overmodulation
Does using a coax splitter reduce quality?
A cable splitter WILL result in a degradation of the signal, even if the other ports are unused. One thing you can do is to add terminator caps to each unused port. They are supposed to reduce degradation. Note that cheaper cable splitters will actually have a different amount of signal loss for each port.
How much signal does a 4-way splitter lose?
A 2-Way Passive Splitter will theoretically split the input power in half, which is 3dB loss at each output (in practicality about 3.5dB). Similarly, a 4-way Splitter is just 2-Way Splitters cascaded and will result in 6dB loss at each port.
How much signal is lost with a splitter?
A splitter will have approximately 3.5 dB of loss on each port. TV signal splitters with more than two output ports are normally made up of multiple two-way splitters.
Conclusion
An antenna power splitter is as important as an FM radio transmitter and broadcast antenna, so please have the best ones for your radio station, and if necessary, let us know your needs of customizations on any one of those antenna power splitters, we are always listening.
| | |
| --- | --- |
| Frequency Range | 87-108MHz |
| RF Power | 1kw |
| RF Input | L29 female(7/16 DIN) |
| RF Output | N female |
| Dimension | 177 x 12 x 7cm (L x W x H) |
| Weight | 10KG |
CONTACT US


FMUSER INTERNATIONAL GROUP LIMITED.
We are always providing our customers with reliable products and considerate services.
If you would like to keep touch with us directly, please go to contact us