FMUSER FBE300 Magicoder IPTV H.264/H.265 Hardware Video Transcoder for Live Streaming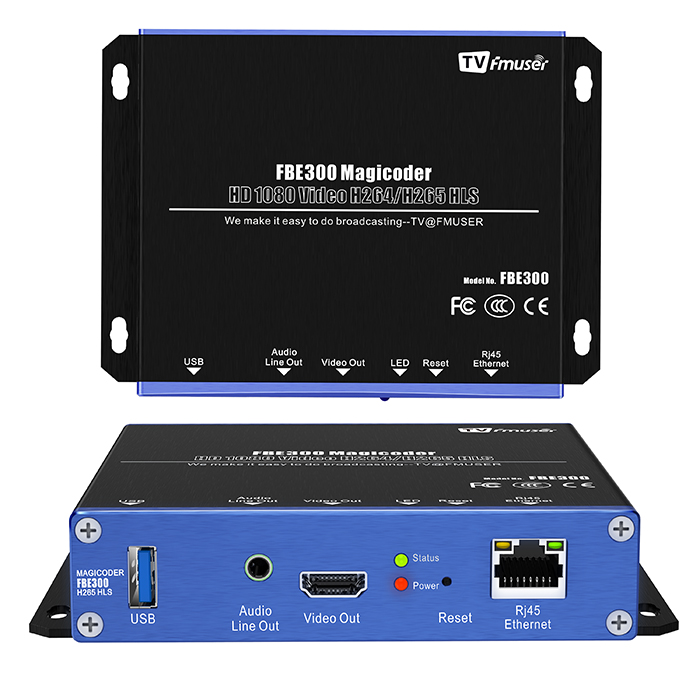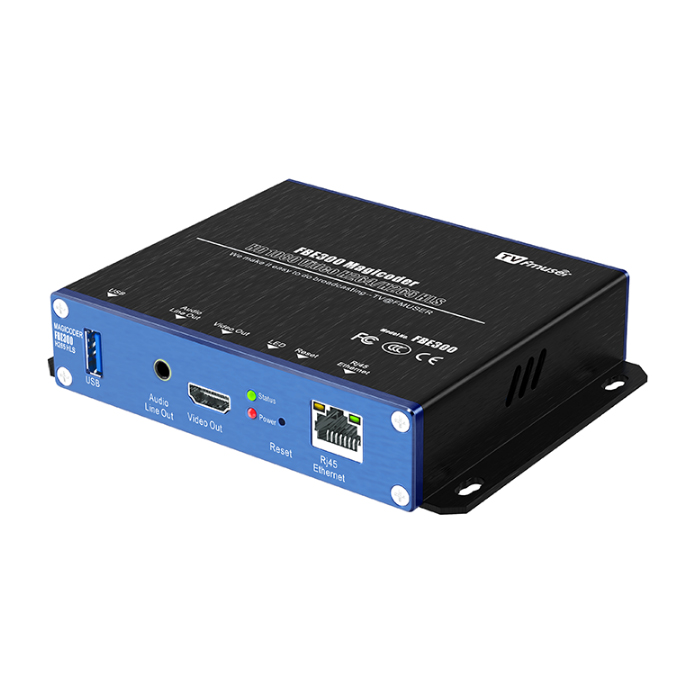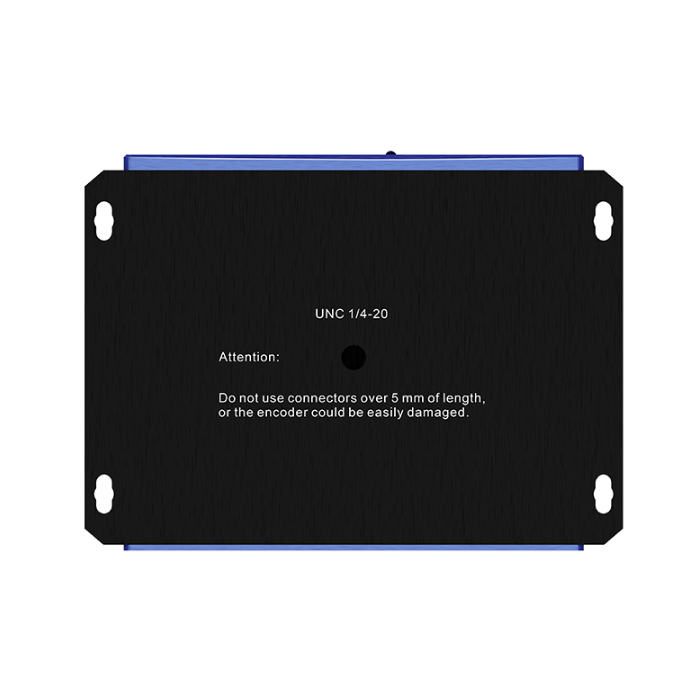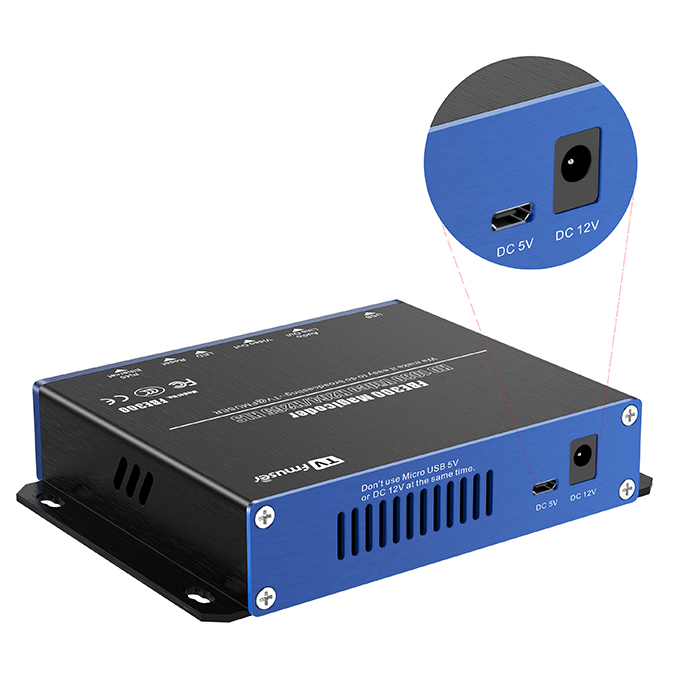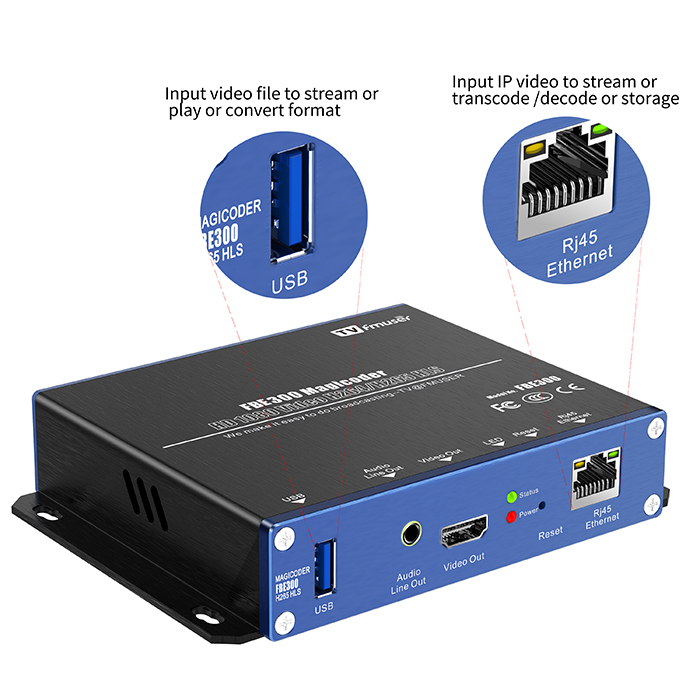 FMUSER FBE300 Magicoder IPTV H.264/H.265 Hardware Video Transcoder for Live Streaming
FEATURES
Price (USD): 384
Qty (PCS): 1
Shipping (USD): 0
Total (USD): 384
Shipping Method: DHL, FedEx, UPS, EMS, By Sea, By Air
Payment: TT(Bank Transfer), Western Union, Paypal, Payoneer
Why Choose FBE300 IPTV Transcoder for Live Streaming?
What People Are Concerning:
Target device does not support the format of raw data?
The capacity of the target device is not enough, the capacity of the original file must be reduced to accommodate the new format?
New devices are not compatible with the original file type?
The buffering problem of streaming video needs to be solved urgently?
The protocol of the existing device needs to be changed?
Does system device encoding need to be changed?
Push video to the video platform?
In recent years, due to the popularity and development of IPTV video, video types have begun to diversify, with various formats, protocols, resolutions, device interfaces, etc., and our original devices always seem to be unable to keep up with the latest technology.
Replacing the original equipment is time-consuming and labor-intensive and costly. In order to solve this kind of problem, FMUSER is now launching a new FBE300 transcoder to solve all your troubles with IPTV video.
All-in-one Hardware Live Streaming Device
As an encoder,
the FBE300 can encode video files into IP video streams and push them to the network for use in public digital signage.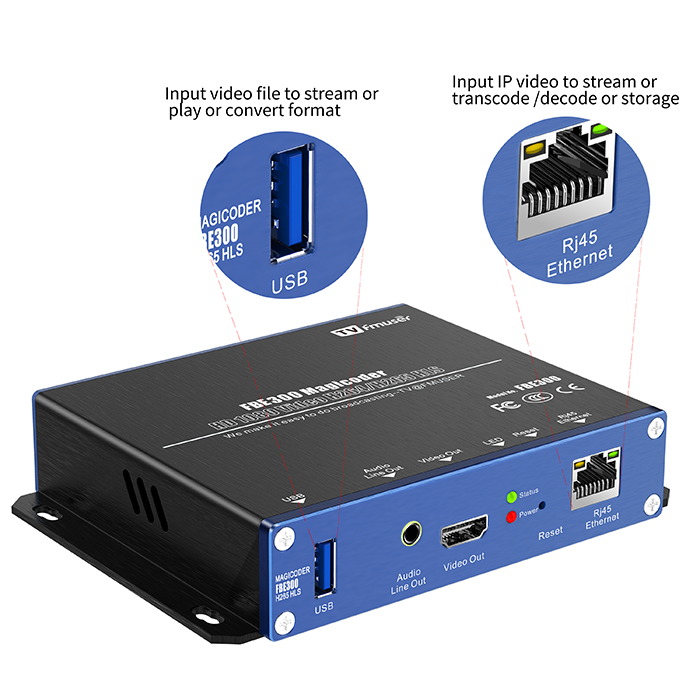 As a decoder,
the FBE300 can decode IP video streams into HD video for display and online video playback also can be a set-top box for use with a TV.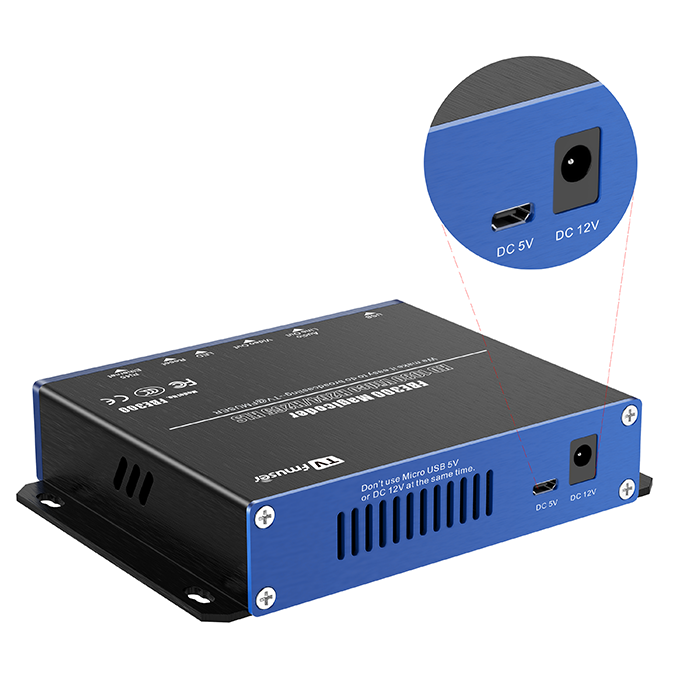 As a transcoder,
the FBE300 can convert IP video streams to other formats/protocols/resolutions and re-stream the converted IP video stream to the network. Widely used in TV operators, telecom operators, system integration, can greatly reduce the cost of system replacement.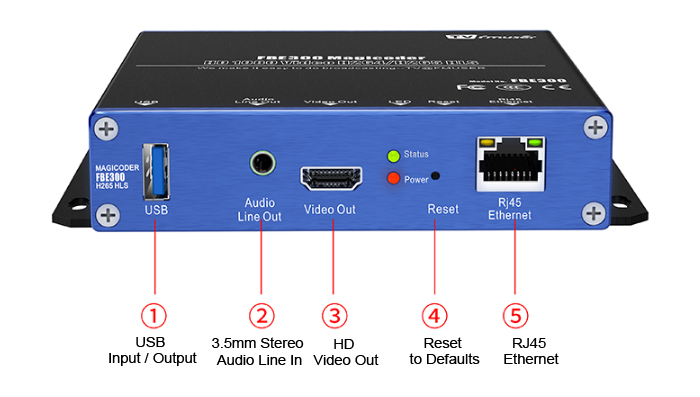 As a player,
the FBE300 can play video files from HD output in HD or on digital display ads.
The FBE300 can also be dual-stream mixed input for simultaneous display of large and small screens for distance education, telemedicine, program commentary, and more.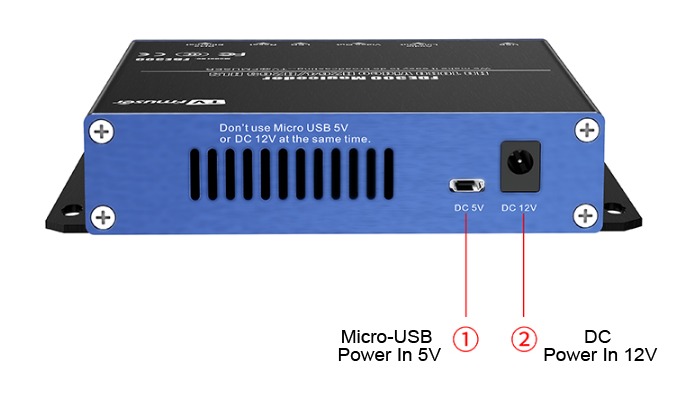 FBE300 can also be used for program recording and storage. It downloads and stores IP video streams and is widely used in program recording, monitoring and playback, and personal network video downloading.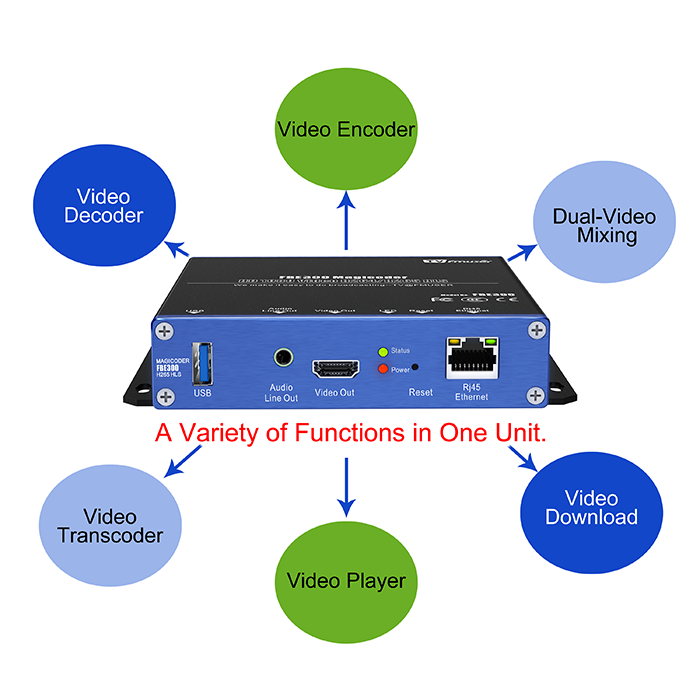 FBE300 is the only small device on the market that integrates encoding, transcoding, decoding, playing, storing, and mixing. Due to its compact size, economical price, and complete functions, FBE300 is very suitable for system integrators and individuals and provides a high-quality video streaming experience for all users.
Benefits You Can Not Resist
Small size and easy to carry.
It is the only transcoding device that integrates encoding, decoding, and transcoding functions on the market.
Selectable video and audio simultaneous output or single audio output.
Supports the integration of two streams of video into one picture, which is output by IP stream and HD.
Supports simultaneous transcoding of two video streams, RTMP streaming to video platforms, streaming media servers, or third-party software such as YouTube, Facebook, Wowza, FMS, Ustream, Nginx, VLC, vMix, NVR, etc.
Freely convert video encoding format, resolution, and protocol to reduce bandwidth usage.
Precise frame rate control, no frame loss in real-time, low latency.
Supports converting video files to HD or IP streaming output from USB storage devices.
Support CBR/VBR code stream control.
Support web page setting parameters and support multiple language switching.
Each machine passes the strict aging test before leaving the factory, and the aging process is 72 hours of continuous full load.
Low power supply design with less than 6W power consumption; optional Micro USB interface / DC 12V power supply.
Brings the operation fault recovery function, it will automatically restart when it detects that the operation is not normal.
Support one key to restore factory settings.
Also in Stock:
Looking for more DTV headend equipment? Check these!
1* FBE300 transcoder
1* Power Adapter
1* HD cable
1* Audio Line
FBE300 IPTV Transcoder for Live Streaming
How to Use FBE300 IPTV Transcoder?
Telecom Operators
Surveillance System
Video Recording
Digital Signage Advertising
Digital TV program Transmission
Digital TV Broadcasting System Set Top Box
The Head End System of the Digital TV Branch Network
The Edge of the Digital TV Backbone
Hotel TV System
CATV Broadcasting System
IPTV and OTT Front-end Systems
Video Conference
Replace HD Video Capture Card
Live Broadcasting
Teaching / Campus Broadcasting
Recording System
NVR, Network Video Recorder
DVD Player
Personal Video Download
TV Station
FM Radio Station
Schematic Diagram of FBE300 IPTV Tanscoder
Background Management of FBE300 IPTV Transcoder
Electrical Parameters of FBE300 Video Transcoder
| | | |
| --- | --- | --- |
| NO. | Item | Parameter |
| 1 | Input protocol | Support RTSP, RTP/UDP multicast, RTP/UDP unicast, HTTP, standard TS stream, RTMP pull stream, HLS (m3u8) protocol, etc. |
| 2 | Output protocol | Support RTSP, RTP/UDP multicast, RTP/UDP unicast, HTTP, standard TS stream, RTMP push stream, RTMP pull stream, HLS (m3u8) protocol, etc. |
| 3 | Input resolution | Supports up to 3840x2160 resolution input and is backward compatible with all resolution inputs |
| 4 | Output resolution | Supports up to 1920x1080 resolution output and supports all standard resolution outputs down |
| 5 | Video decoding | Support H.265/H.264, MPEG-II, and other mainstream video decoding |
| 6 | Video coding | Support H.264 encoding algorithm, output stream support 50k bps to 12M bps adjustable |
| 7 | Audio decoding | Support AAC-LC, AAC-HE, MP3, MP2, and another audio decoding |
| 8 | Audio sample rate | Support 44.1K Hz, 48K Hz, and other adaptive sources, support resampling |
| 9 | Audio coding | Support AAC-LC, AAC-HE, MP3, MP2, etc., code rate 48k bps to 256k bps adjustable |
| 10 | HD output | Compatible with HD 1.4a HD signal interface, support for decoding output |
| 11 | Audio output | 3.5mm audio output interface, support 3.5mm audio line output |
| 12 | Network Interface | RJ45 100M network interface Supports simultaneous video stream input and output |
| 13 | USB interface | USB3.0 interface, support for external USB flash drive or mobile hard drive |
| 14 | LED indicator | Power indicator (red) and network cable connection status light (green) |
| 15 | Input voltage | DC 12V |
| 16 | Working environment | Working temperature: 0-40 °C Operating humidity: less than 95% |
You May Also Use FBE300 IPTV Transcoder in:
By reducing video resolution, this solution can provide low-resolution video for slow Internet users. For example, FBE300 transcoder can convert 1080i@50fps video to 1080p@30fps, 720p@25fps, or 480p@25fps, and push it to a live platform or streaming server, so it can reduce bandwidth usage.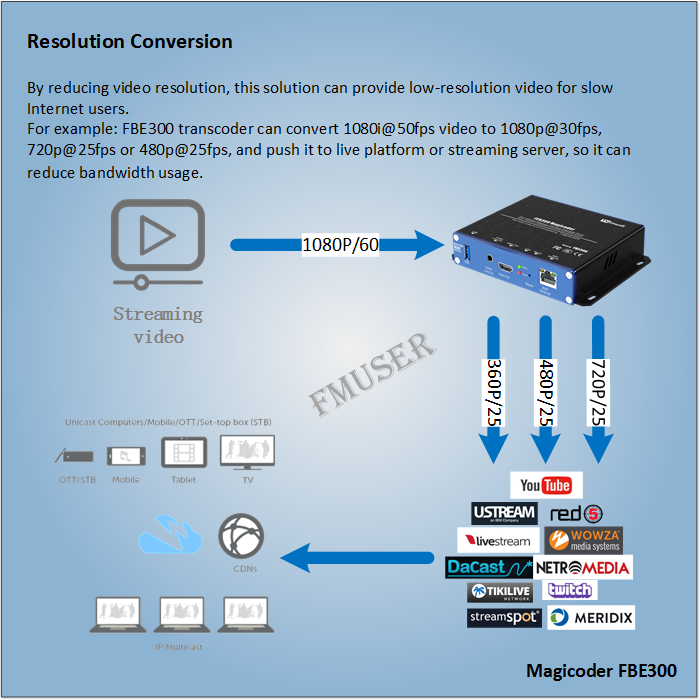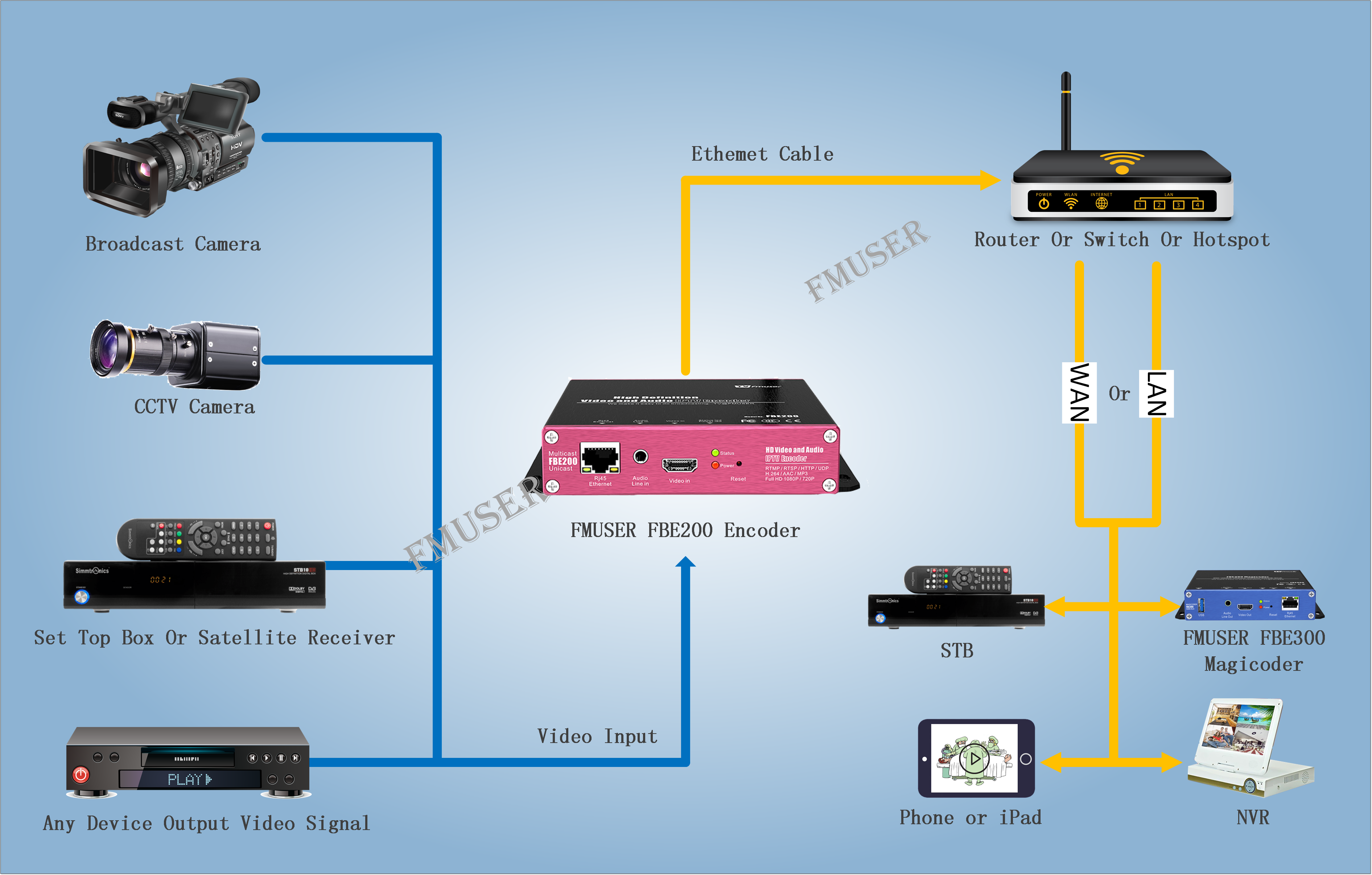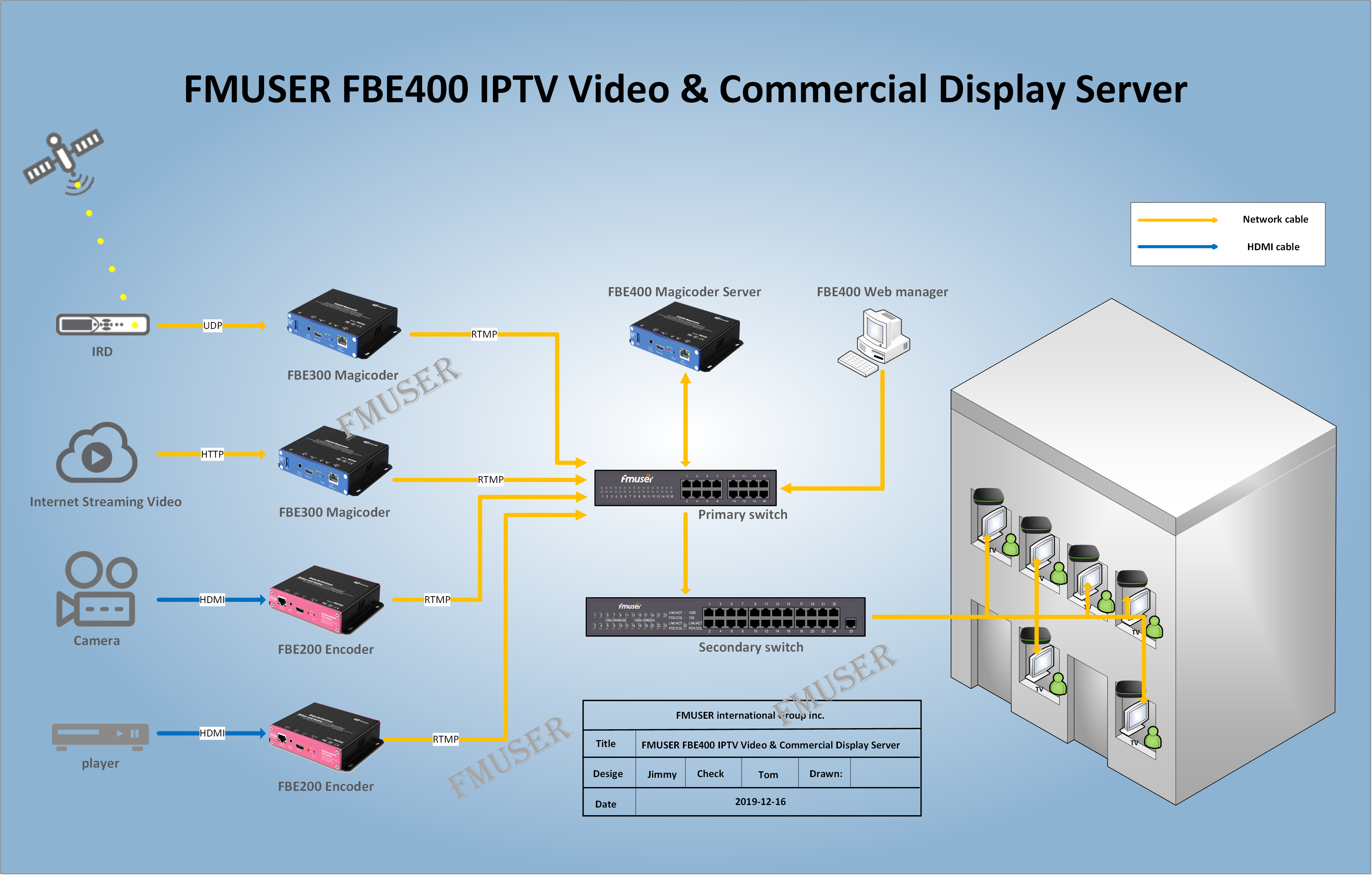 Encoding Format Conversion
This solution can improve the usage of broadband and improve device compatibility by converting the encoding format to the most popular formats like MPEG-4, H.264, H.265. For example, FBE300 converts MPEG2 format which commonly used in broadcast television set-top boxes to H.265 video and AAC audio (the most popular code) streams and streams them to live platform for streaming servers.
At the same level of clarity, MPEG-4, H.264, and H.265 use lower bandwidth than MPEG-2, and compatibility is higher than MPEG-2.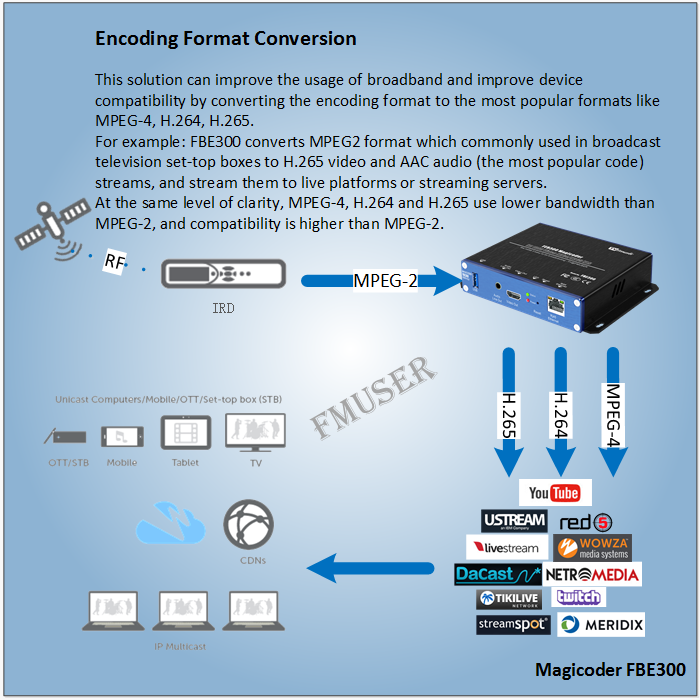 By reducing video streams, this solution can provide low-stream video for slow Internet users. For example, the FBE300 transcoder can convert 8Mbps video to 2Mbps and stream it to the live platform or streaming server to reduce the bandwidth usage.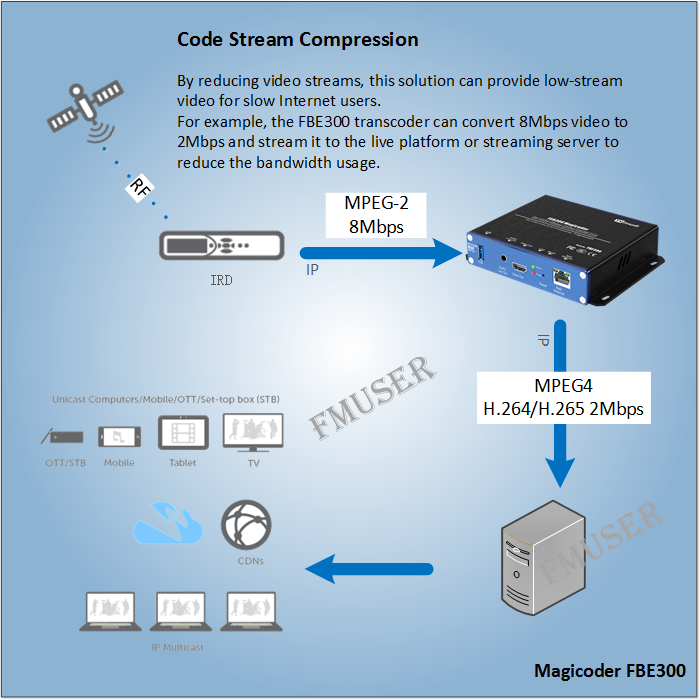 Multi-Screen Multi-Protocol
This solution can be applied to different scenarios. The FBE300 transcoder supports simultaneous output of RTMP, RTSP, HTTP-TS, and M3U8 streams. It can adapt to different streaming modes, such as live broadcast, on-demand, and broadcasting, etc.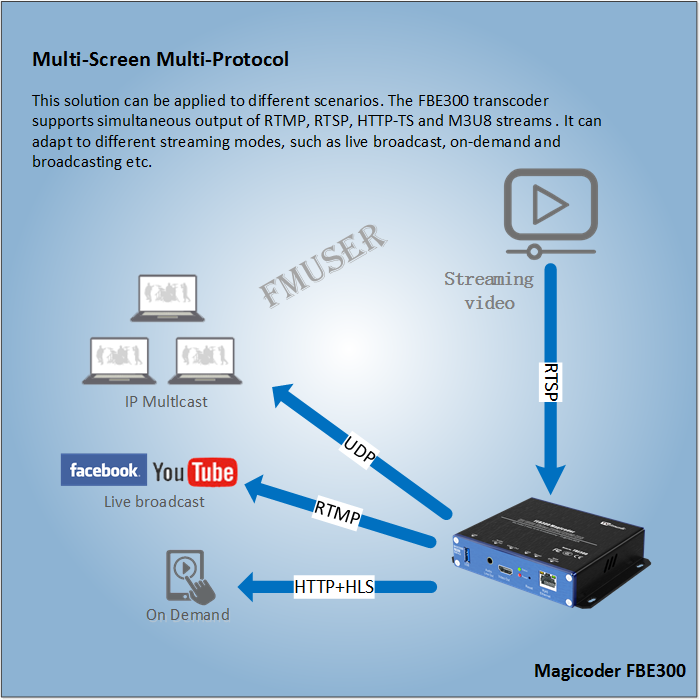 Multi-Screen Multi-Resolution
This solution is mostly used to meet the resolution requirements of different screens like TVs, notebooks, and mobile phones. The FBE300 transcoder can output HD, network streams, and these two streams support different resolutions for output. This can be viewed on different size screens to reduce the usage of bandwidth and reduce buffering so that to improve video viewing speed.
This solution is used to push video files to the web platform. The FBE300 transcoder converts video files from a USB flash drive to an IP video stream, then transmits them to different locations via different protocols.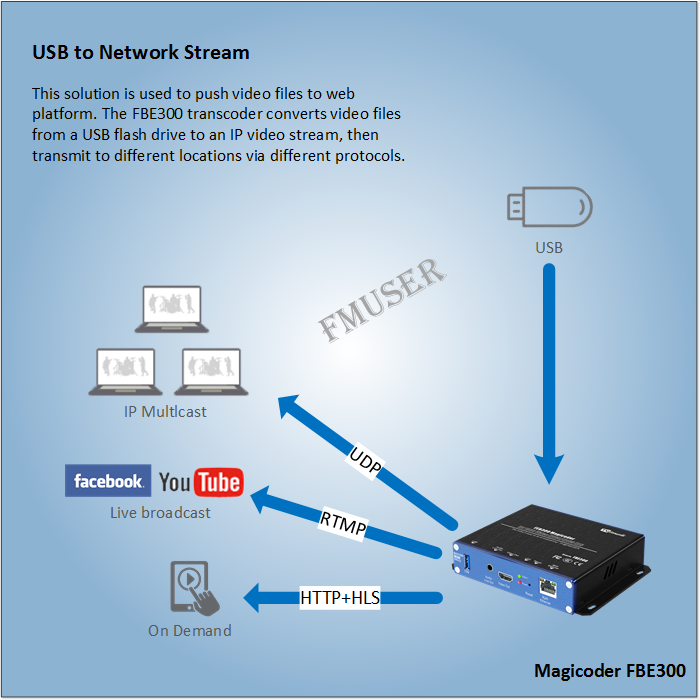 Network Stream to USB File
This solution can be used for personal network video download, program recording, monitor playback, etc. The network stream video can be converted into a video file and stored in a USB flash drive for later program video replay or rebroadcast.
Internet Audio Transmission
This solution enables long-distance audio network transmission by using the FBE200 encoder and the FBE300 transcoder, which is commonly used for audio transmission between the studio room and the transmitter tower. The audio program source is streamed to the audio service via the FBE200 encoder and decoded by the FBE300 into a lossless audio output to the transmitter.
This scheme is used to combine two IP stream videos into one video. The FBE300 can combine two IP streaming videos into one video according to the compositing method and screen size you want, and output them via IP and HD.
This scheme is used to simultaneously transcode two IP streaming videos. The FBE300 can simultaneously convert two IP stream videos into the resolution, encoding format, and stream size transfer protocol you want.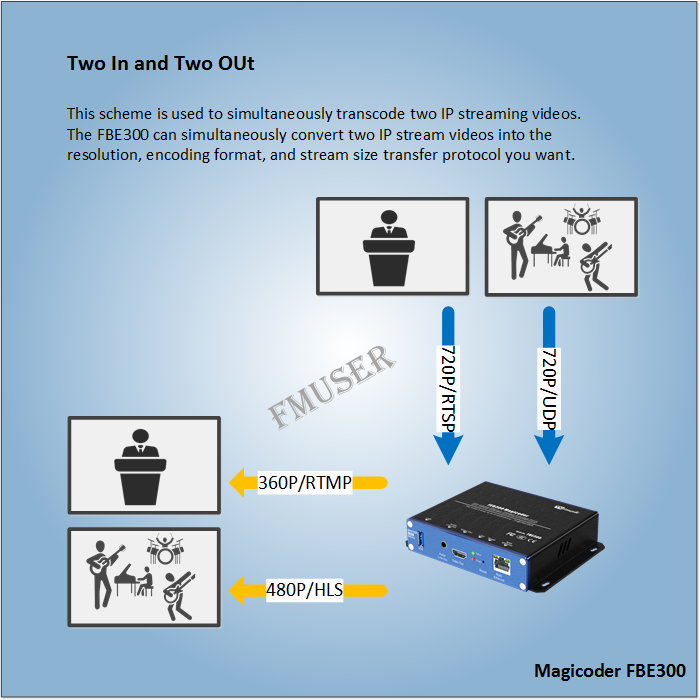 Outdoor Advertising Screen Application
This solution enables long-range wireless transmission by using the FBE200 encoder and the FBE300 decoder. The commercial advertises the program source is streamed to the network by the FBE200 encoder and decoded by the FBE300 into a high-definition video output to the outdoor advertising screen.
iOS Dedicated Video Protocol HLS
This solution is used to solve different protocol compatibility problems of different devices. FBE300 can convert MPEG-2, MPEG-4, H.264, H.265 protocol video streams into iOSsystem specific HLS protocols to meet the needs of different users.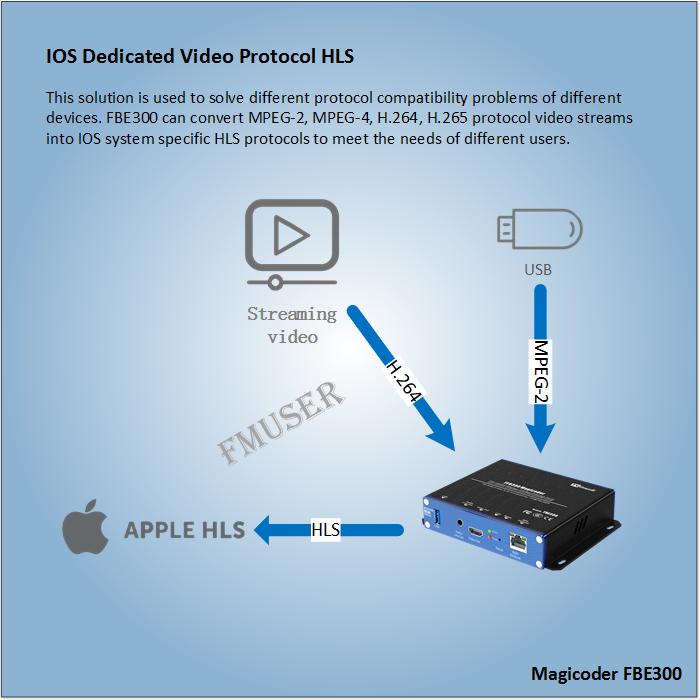 CONTACT US


FMUSER INTERNATIONAL GROUP LIMITED.
We are always providing our customers with reliable products and considerate services.
If you would like to keep touch with us directly, please go to contact us