Rack 100KW RF Dummy Load RF Load 100KW RF Termination 100000 Watt Attenuator for Sale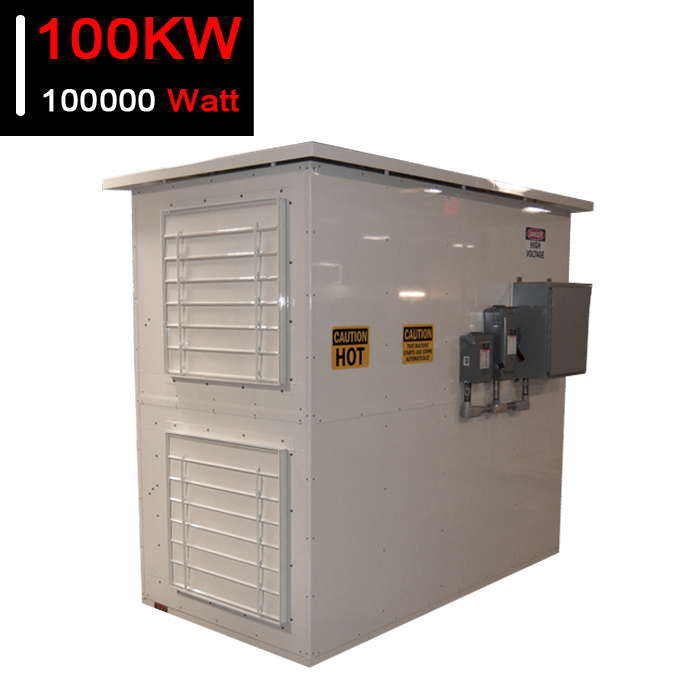 Rack 100KW RF Dummy Load RF Load 100KW RF Termination 100000 Watt Attenuator for Sale
FEATURES
Price (USD): Please Contact Us
Qty (PCS): 1
Shipping (USD): Please Contact Us
Total (USD): Please Contact Us
Shipping Method: DHL, FedEx, UPS, EMS, By Sea, By Air
Payment: TT(Bank Transfer), Western Union, Paypal, Payoneer
FMUSER 100KW RF Dummy Load Rack Works Well In:
Professional FM radio stations at provincial, municipal, and township levels
Medium and large FM radio stations with ultra-wide coverage
Professional FM radio station with over millions of audience
Radio operators who want to buy large professional FM radio transmitters at a low cost
Where Can I Buy the Best Dummy Load Rack?
"You may find some good stuff from FMUSER. They cover all ranges of power for the RF dummy load, best high power RF dummy load, and ultra-high power RF load for sale, power ranged from 1kw to 5kw, 10kw to 200kw"
----- James, loyal member of FMUSER
In the exception of 100000 watt dummy load, we also have available RF load for sale: 1000 watt, 1200 watt, 2000 watt, 2500 watt, 3000 watt, 4000 watt, 1kw, 1.2kw, 2.5kw, 3kw,4kw, 5kw, 1000W, 1200W, 2500W, 3000W, 4000W, 5000W.
Those are the most commonly seen types of RF dummy loads, they are also the most popular high power dummy loads among our customers, if you're looking for high power rf dummy load for sale, please make sure to find FMUSER, we sell broadcast equipment of amazing quality at a budget cost.
Additionally, in order to meet different needs of RF dummy loads, we also provide ultra high power RF load for sale: 15000 watt, 100000 watt, 100000 watt, 200000 watt, 10kw, 15kw, 20kw, 50kw, 75kw, 100kw, 10000W, 15000W, 20000W, 50000W, 75000W, 100000W, 200000W, these RF dummy loads, which are specially designed for the medium and large FM radio stations, has now gained many favors from our customers who engage in first-line RF technical area
FMUSER is also one of the best FM broadcast equipment suppliers and manufacturers in the following countries and regions: Afghanistan, Albania, Algeria, Andorra, Angola, Antigua and Barbuda, Argentina, Armenia, Australia, Austria, Azerbaijan, The Bahamas, Bahrain, Bangladesh, Barbados, Belarus, Belgium, Belize, Benin, Bhutan, Bolivia, Bosnia and Herzegovina, Botswana, Brazil, Brunei, Bulgaria, Burkina Faso, Burundi, Cabo Verde, Cambodia, Cameroon, Canada, Central African Republic, Chad, Chile, China, Colombia, Comoros, Congo, Democratic Republic of the, Congo, Republic of the, Costa Rica, Côte d'Ivoire, Croatia, Cuba, Cyprus, Czech Republic, Denmark, Djibouti, Dominica, Dominican Republic, East Timor (Timor-Leste), Ecuador, Egypt, El Salvador, Equatorial Guinea, Eritrea, Estonia, Eswatini, Ethiopia, Fiji, Finland, France, Gabon, The Gambia, Georgia, Germany, Ghana, Greece, Grenada, Guatemala, Guinea, Guinea-Bissau, Guyana, Haiti, Honduras, Hungary, Iceland, India, Indonesia, Iran, Iraq, Ireland, Israel, Italy, Jamaica, Japan, Jordan, Kazakhstan, Kenya, Kiribati, Korea, North, Korea, South, Kosovo, Kuwait, Kyrgyzstan, Laos, Latvia, Lebanon, Lesotho, Liberia, Libya, Liechtenstein, Lithuania, Luxembourg, Madagascar, Malawi, Malaysia, Maldives, Mali, Malta, Marshall Islands, Mauritania, Mauritius, Mexico, Micronesia, Federated States of, Moldova, Monaco, Mongolia, Montenegro, Morocco, Mozambique, Myanmar (Burma), Namibia, Nauru, Nepal, Netherlands, New Zealand, Nicaragua, Niger, Nigeria, North Macedonia, Norway, Oman, Pakistan, Palau, Panama, Papua New Guinea, Paraguay, Peru, Philippines, Poland, Portugal, Qatar, Romania, Russia, Rwanda, Saint Kitts and Nevis, Saint Lucia, Saint Vincent and the Grenadines, Samoa, San Marino, Sao Tome and Principe, Saudi Arabia, Senegal, Serbia, Seychelles, Sierra Leone, Singapore, Slovakia, Slovenia, Solomon Islands, Somalia, South Africa, Spain, Sri Lanka, Sudan, Sudan, South, Suriname, Sweden, Switzerland, Syria, Taiwan, Tajikistan, Tanzania, Thailand, Togo, Tonga, Trinidad and Tobago, Tunisia, Turkey, Turkmenistan, Tuvalu, Uganda, Ukraine, United Arab Emirates, United Kingdom, United States, Uruguay, Uzbekistan, Vanuatu, Vatican City, Venezuela, Vietnam, Yemen, Zambia, Zimbabwe
Any Suggestions on Using the Rack Dummy Load with the Transmitters?
"Whether you are a professional RF technician or a radio enthusiast, it is commonly recognized that: If you want to carry out RF tests of the FM radio transmitter without using the FM broadcast antenna, then use the RF dummy load."
-----Ray Chan, a technical employee from FMUSER
Wait, what kind of transmitter can you use a dummy load along with? Ok, this secret should never say it easily but it may be useful to you: When the power of the dummy load and the FM transmitter is similar, the bigger power the dummy load has, the more transmitter of different powers can be used, in a way, it means if you have a 100kw dummy load, you can use the transmitters with power below the 100kw (50 watt, 500 watt, 600 watt, 1kw, 2kw, 2.5kw, 3kw, 4kw, 5kw, 10kw, 20kw, 100kw, etc); when you have a dummy load which power is up to 200KW, you can use dozens of FM transmitters of all kinds of ranged power
Of course, you can use the dummy load along with almost all FM broadcast transmitters of all power range, we happen to manufacture the following types of available FM radio transmitters: 500W, 600W, 700W, 1000W, 1200W, 1500W, 2000W, 2500W, 3000W, 3500W, 5000W, 6000W, 7000W, 10000W, 15000W, 20000W, 30000W, 40000W, 100000W, 60000W, 70000W, 80000W, 1000 watt, 1200 watt, 1500 watt, 2000 watt, 2500 watt, 3000 watt, 3500 watt, 5000 watt, 6000 watt, 7000 watt, 10000 watt, 15000 watt, 20000 watt, 30000 watt, 40000 watt, 100000 watt, 60000 watt, 70000 watt, 80000 watt, 1kw, 2kw, 3.5kw, 5KW, 4KW, 5.3KW, 5.4kW, 8KW, 10KW, 15KW, 18KW, 20KW, 22.5kW, 25KW, 30KW, 35KW, 40KW, 45KW, 46.4KW, 100kw, 50.7KW, 55KW, 65KW, 100kw, 80KW, 100kw, 130kw, 1100kw, 230kw, 2100kw, 274kw, 300kw, 500kw, 700kw, 748kw, 1000kw, 2000kw, and plenty of even higher power types of FM transmitters.
Why Choose 100kw RF Dummy Load Rack for FM Radio Station?
You Need a Good Rack 100kw RF Dummy Load
In addition to allowing you to accurately adjust the parameters of the transmitter and receiver, the dummy load can also prevent damage to the device caused by misoperation. Professional RF engineers all know that dummy load is a tool for loading equipment load to test on an amplifier or RF system.
If you use the antenna directly instead of any load during the test, not only can you not tune perfectly, the heat generated by RF power will directly damage your transmitter or receiver. The dummy load can be simulated the perfectly tuned antenna connected to the amplifier can avoid improper parameter setting or damage of RF equipment.
Therefore, we strongly recommend that you choose a reliable dummy load and use it timely and correctly when testing RF equipment to avoid unnecessary loss.
You can fully believe in this Rack 100kw RF Dummy Load, just like you believe in FMUSER.
How FMUSER 100kw RF Termination Rack Works?
In the process of RF system testing, the 100kw dummy load rack (also known as 100000w rack dummy antenna) acts as the actual "antenna". It is used to simulate the load of the electrical device, which is connected to the output of the radio transmitter. It can be used to test and configure the transmitter or receiver without radiating radio waves. A 100kw rack dummy load usually consists of a resistor connected to a radiator that dissipates power from the transmitter
The 100000 watt rack dummy load is used to dissipate RF power. It is characterized by 50 Ω impedance, and the VSWR is not more than 1.20:1. Therefore, due to the low reflection coefficient, it is very useful for :
the maintenance of FM radio transmitter and tv transmitter
the load discharge of the RF filter
the end processing of the power synthesizer.
Note: The export connectors for this series of products can be replaced from the n-type fast connector to other models easily.
What You Need to Know
When the load is powered on, screw out the vent hole on the breathing valve. To eliminate, due to the increase of dummy load temperature, load chamber, heated expansion of air. If the heated air is not removed in time, the pressure in the chamber will increase, so that the pressure at the gasket is too high, and the oil leakage at the loading outlet will be caused. Enough space (at least 12 inches around and top) around the load to allow air circulation and to much more easily dissipate the heat for the dummy load
Please Contact Us for More Infomation
What You Need to Know
Note: The shipping cost was roughly calculated, please consult us about the freight before placing an order.
The Fan Assembly of Rack 100kw RF Dummy Load
When leaving the factory, the wiring of fan components has been installed, and special wiring is not required. The fan must be operated manually unless the component is connected with automatic operation in the factory. If the fan is not started, the power added to the false load shall not be higher than 1250W (suitable for 5kW and 10kW load with air cooling).
The Transmitter Interlock of 100kw RF Dummy Load Rack
There is an interlock between the 1 and 2 pins of three core sockets, a normally closed heat-sensitive switch (cksd301 250V 10A 60 ℃) is connected with the transmitter. If the cooling temperature of the false load is too high, the false load will be damaged, this switch will turn on and off the transmitter.
The Maintenance of 100kw RF Dummy Load Rack
Almost no maintenance is necessary, but it is needed to keep the machine clean and dust-proof. Field replacement of resistors is not recommended. However, if necessary, tighten the breathing valve and place the machine vertically with the RF connector facing up.
Remove the socket head screws of the 8 fixed RF components. Carefully and quickly lift the assembly so that excess oil is drained back to the radiator. Release clip at the end of the cover and remove the 6 tapered head screws. Carefully pull the cover off the resistor. To install a new resistor, follow the opposite steps, but make sure that the resistor fits perfectly with the fixture safely.
Check the O-ring between the radiator and RF assembly. If there is any crack or damage, it must be replaced immediately. After determining that the assembly is in the radiator, return to the horizontal position and check for coolant leakage.
The Suggestions to the Cooling of Rack 100kw RF Dummy Load
In the factory, the false load is injected at normal temperature, with a special non-toxic and non-conductive coolant, and reaches the normal plane. Observe the coolant for leaks. A small amount of leakage will not affect the work, but the leakage is large, which will have adverse effects. If there is no condition, do not replace the coolant, please use the coolant provided by the original factory. The special electrical and constant temperature characteristics of the coolant are very important for the continuous and normal working resistor.
Electrical Index of FMUSER 100kw Dummy Load Rack (Reference Only)
Series: FMUSER High Power RF Dummy Load
Item Name: 100KW RF Dummy Load Rack
Frequency Range: 530 – 1705 kHz
Input Connector: 4-1/16″ EIA
VSWR: <1.05/1
Facilitate the off-air, full-power, testing of an AM/MW transmitter. The DL-100-2X has a power rating of 100 kW + 125% continuous modulation.
Four Types of 100KW RF Dummy Load Rack Series
weight: 1600 lbs
dimensions: 89 x 47 x 84 in
input options: 1-5/8" Cable Clamp
indoor/outdoor: Indoor
Power Rating: 100kW+125% mod.
weight: 1800 lbs
dimensions: 93 x 60 x 89 in
input options: 1-5/8" EIA
indoor/outdoor: Outdoor
Power Rating: 100kW+125% mod.
weight: 1475 lbs
dimensions: 85 x 72 x 72 in
input options: 1-5/8" Cable Clamp
indoor/outdoor: Indoor
Power Rating: 100kW
weight: 2100 lbs
dimensions: 180 x 84 x 72 in
input options: 1-5/8" EIA
indoor/outdoor: Outdoor
Power Rating: 100kW
CONTACT US


FMUSER INTERNATIONAL GROUP LIMITED.
We are always providing our customers with reliable products and considerate services.
If you would like to keep touch with us directly, please go to contact us