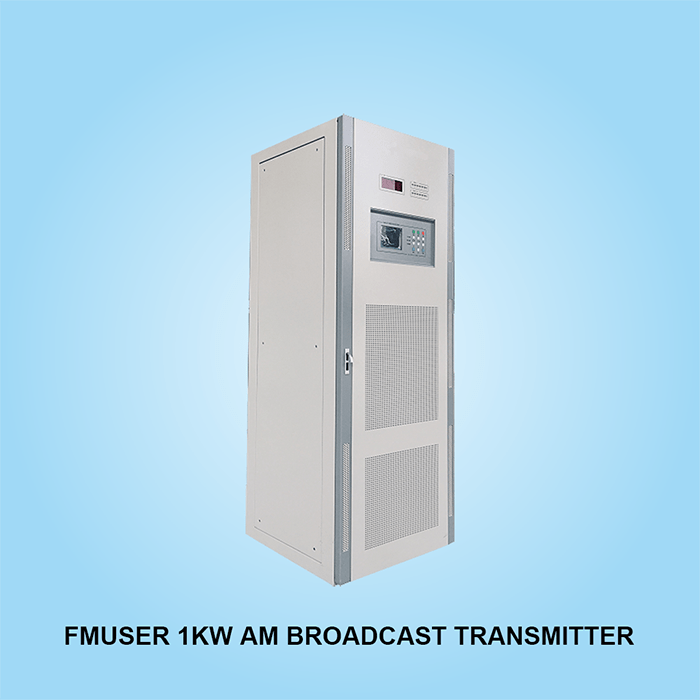 FMUSER Solid State 1000 Watt AM Transmitter
FEATURES
Price (USD): Contact for more
Qty (PCS): 1
Shipping (USD): Contact for more
Total (USD): Contact for more
Shipping Method: DHL, FedEx, UPS, EMS, By Sea, By Air
Payment: TT(Bank Transfer), Western Union, Paypal, Payoneer
What is FMUSER 1000 Watt AM Transmitter?
Tested by FMUSER's professional RF team, the characteristics of this high power AM transmitter are:
72% or even higher work efficiency - a 1 KW AM Transmitter has as high as 72% (or even higher), while improving the operating efficiency of the radio, it saves energy and reduces the cost of radio operation and maintenance.
Modular all-in-one design - FMUSER 1KW AM Transmitter helps improve the space utilization of the cabinet.
AUI remote control - The AUI function of this 1 KW AM Transmitter can realize remote control and enhance the real-time management of equipment.
Built-in complete instrument function - this will help you systematically manage and monitor real-time impedance measurement, voltage, current, power and other important parameters, and you do not need to spend tens of thousands of dollars to purchase additionally.
How does this 1000 Watt AM Transmitter Work?
This 1 KW AM Transmitter inherits the consistent "customer first" concept of FMUSER's production plant.
A 1 KW AM Transmitter that is Low Cost & High Performance as Always
The industry-leading solution not only provides global customers with an affordable purchase price, but also brings up to 72% (or even more) working efficiency of this 1KW AM Transmitter to professional AM radios. high) broadcast efficiency - this means lower equipment operation and maintenance costs.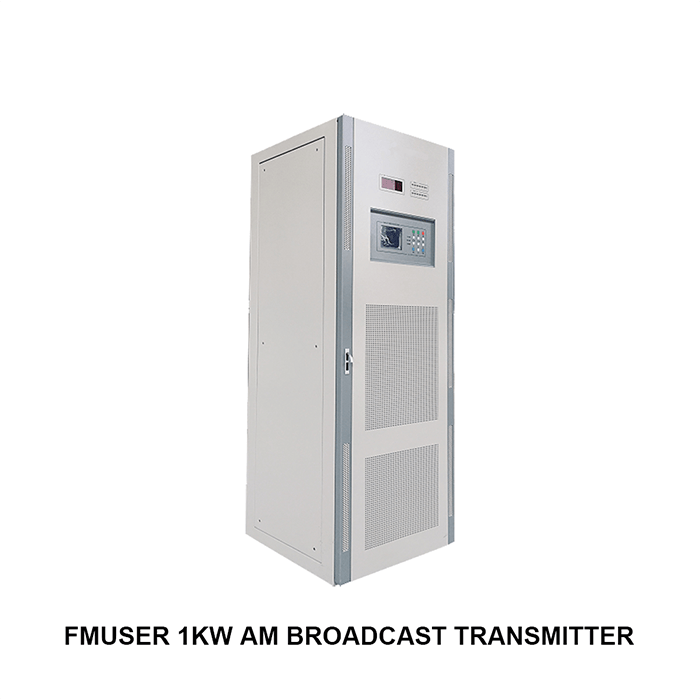 This 1 KW AM Transmitter for sale is designed with a reliable air-cooled system combined with strong broadcast efficiency makes this AM broadcast transmitter the transmission device of choice for a wide range of 1KW AM stations, especially for buyers on a budget that can both help them build high-performance AM broadcasts.
If you're looking for the best 1 KW AM Transmitter for sale, well, it's always more attractive to have a radio station and an AM transmitter that can really help in terms of cost (savings in electricity bills can be in the tens or even hundreds of thousands of dollars).
Energy Saving & Eco Friendly, that's what this 1 KW AM Transmitter can achieve
The carbon emission of radio stations, especially large radio stations, is an important issue that is easily overlooked by radio operators. There are many incentives for excessive carbon emissions, one of which is electricity consumption.
Due to the need to achieve the effect of intercontinental transmission, many AM transmitters have ultra-high power consumption, such as 100KW, 500KW or even higher.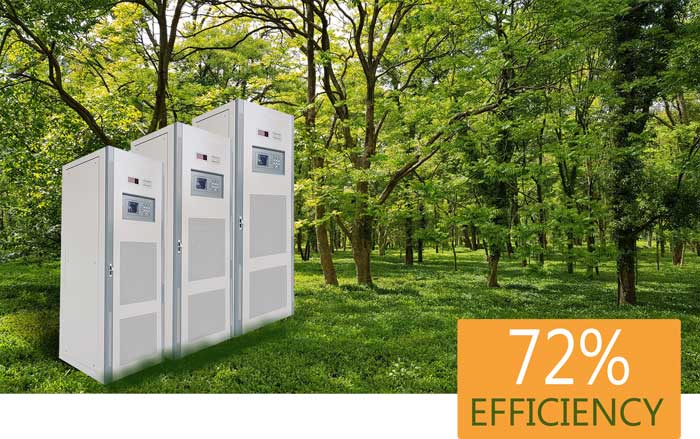 If you don't want to receive a complaint letter from the local environmental protection department, then you'd better choose one that is suitable for local use. Electrically standard AM broadcast transmitter.
Fortunately, FMUSER has an advanced AM transmitter production plant and product manufacturing process, and always adheres to the primary goal of producing high-efficiency, energy-saving and environmentally friendly AM broadcasting equipment for the majority of national and military AM radio stations, which is why this The main reason for the popularity of the 1000 Watt AM Transmitter at the beginning of its release - to ensure that it is powerful and has good characteristics for the environment.
This 1 KW AM Transmitter for sale has three adjustable power levels: high, medium and low power, and guarantees reliable work efficiency.
That is to say: Higher performance = less energy = lower cost = longer operation
Therefore, within a limited product life cycle, this FMUSER's 1000 Watt AM Transmitter can effectively help your radio save energy and electricity, and indirectly reduce thousands of metric tons of greenhouse gas emissions.
When you broadcast your AM program thousands of kilometers away, you are protecting the environment, killing two birds with one stone!
A 1000 Watt AM Transmitter with Modular Design that Enhances Human-Machine Interaction
This newly released 1KW FM transmitter is at least half the size of traditional AM transmitters, which means you can create more radio equipment layout possibilities with more affluent floor space.
The modular design of parts not only allows the radio engineers to respond quickly, but also reduces the maintenance or replacement cost of the whole machine.
You no longer have to worry about whether it has the common problems of traditional AM transmitters in the past - you can only replace it with a new machine. Not replacement parts.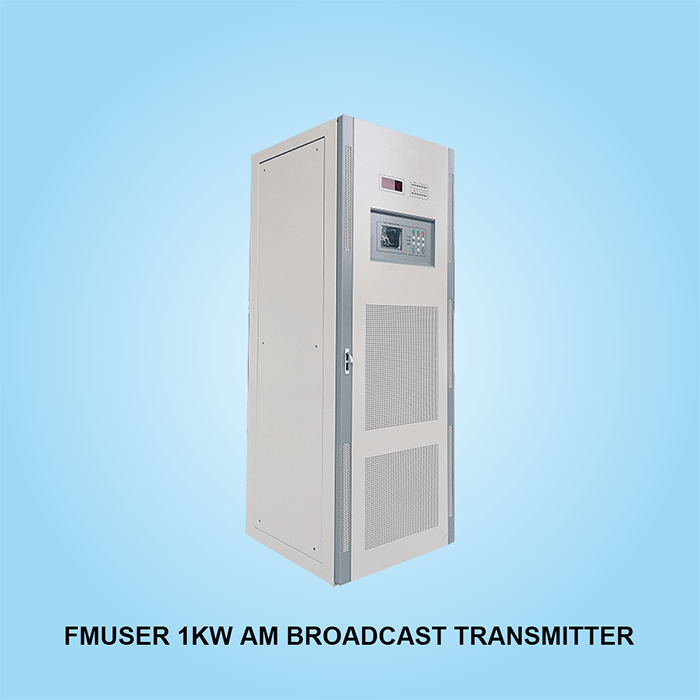 Despite such a small size of this 1KW AM Transmitter, your station engineers have quick access to all the internal modules and major components of this 1000 Watt AM Transmitter, which will minimize potential costs associated with downtime for AM transmitter maintenance during program breaks .
The FMUSER series integrates solid-state components in a rugged, highly redundant, hot-swappable architecture.
The compact footprint, published parts list and screwdriver replaceable power keep your FMUSER AM transmitter running for years to come.
Built-in Backup Exciter with Automatic Switching
A unique feature of the FMUSER AM transmitter is a complete duplication of the exciter section that provides the RF carrier and modulation control signals to the power module.
In the event of a failure, this 1000 Watt AM Transmitter automatically switches to the built-in backup exciter, significantly enhancing the high operational reliability inherent in the modular solid-state design.
FMUSER 1KW AM Transmitter can maintain live broadcast without manual supervision, adopts a unique circuit, which can dynamically stabilize the power supply, prevent the AC line voltage from changing, and automatically restore the previous operating state after AC power failure, overvoltage or RF overload, without special tools or Quick and easy frequency change capability is available with external test equipment.
A 1000 Watt AM Transmitter with Powerful Broadcast Integrated System
In addition to its compact structure, energy saving and high efficiency, this 1000 Watt AM Transmitter is also a powerful all-in-one integrated system. In the following content, you will learn how this AM transmitter provides services for many leading companies through the integration of powerful software and hardware systems.
AUI-IP remote control system is Embeded with FMUSER 1 KW AM Transmitter
This 1 KW AM Transmitter for sale is equipped with remote control software (AUI).
The radio engineer can remotely monitor the running status of the AM transmitter in real time through a computer or mobile phone APP without going to the site, and respond quickly to various scenarios and provide corresponding s solution.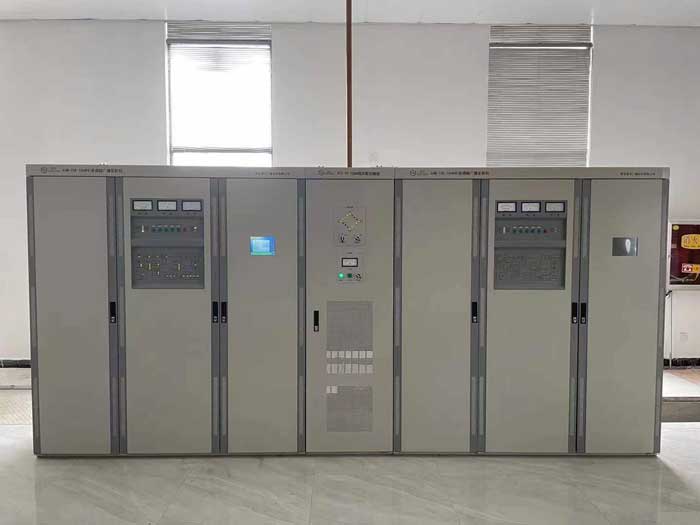 This will greatly save the operation and maintenance costs of AM radio transmitters.
It is worth mentioning that the 1000 Watt AM Transmitter can also provide data acquisition functions for engineers, and its network communication interface and serial communication interface are (RS232 or RS485/RS422).
Automated Broadcast Data Monitoring System (optional for this 1KW AM Transmitter)
FMUSER configures an integrated parameter dashboard and a directional coupler for spectrum measurement for every buyer who purchases this 1KW model for free.
The market retail price of these devices ranges from tens of thousands of dollars.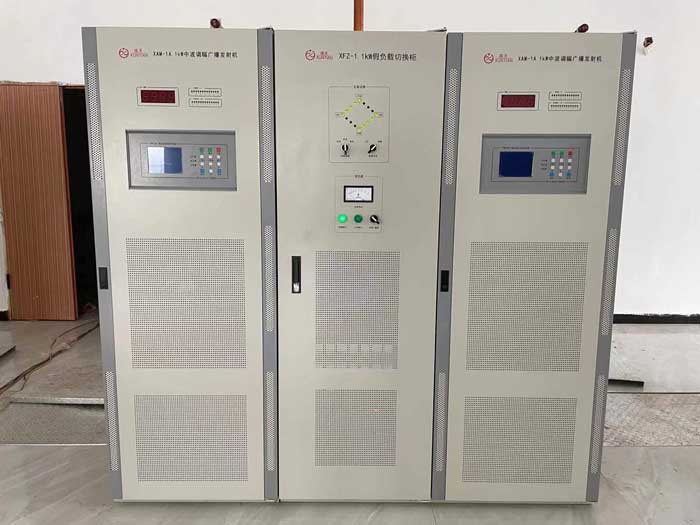 If you do not want these The function appears in your broadcasting business, please submit your needs to FMUSER's RF experts through the "Contact us" form on the left, and they will communicate with you as soon as possible.
We have many modelsm including this 1 KW AM Transmitter for sale, considering AM transmitter buyers with different needs, FMUSER has specially configured a parameter dashboard that can monitor many important parameters including transmitter impedance, voltage, current and power in real time.
Since the system can automatically measure impedance without manual frequency sweep (impedance is measured at the combiner, so no harmonic filter phase correction is required), it is possible to measure the antenna without turning off the radio System impedance trace.
At the same time, you can detect the load impedance of the antenna system during normal operation of the 1000 Watt AM Transmitter through the instrument panel, and make macro adjustments based on real-time data. You can also compare the transmitted voltage and current waveforms to measure the load impedance within the operating frequency range. , to ensure your AM broadcast system is functioning properly.
The FMUSER 1 KW AM Transmitter for sale also includes a built-in directional coupler for spectrum measurements, helping you increase the accuracy of your spectrum measurements into the actual antenna load, which is important when measuring adjacent channel emissions.
A 1 KW AM Transmitter with high intelligent safety mechanism system
The security device consists of a mechanical key controlled access system that ensures power is removed from the transmitter cabinet and the antenna is grounded before access is allowed.
Why this 1 KW AM Transmitter for sale is so popular? A fail-safe emergency shutdown system is included, allowing the addition of an unlimited number of series-connected safety shut-off switches.
Any loss of electrical continuity in this loop will automatically cause the main AC circuit breaker to open, removing all power to the transmitter cabinet.
A 1KW AM Transmitter with Rock Solid Reliability Design
The welding and connection part of the power amplifier board adopts the whole board gold plating process, which ensures good electrical performance, oxidation resistance and corrosion resistance.
The body of this 1 KW AM Transmitter for sale adopts an anti-radiation case and a shielding structure. Except for the skeleton, it is an all-aluminum case, which meets the requirements of electromagnetic radiation.
Fan airflow is unaffected by changes in AC power, further ensuring low temperature operation and long-term reliability. With master-standby switchover, it automatically switches to the standby machine when the host fails.
| | |
| --- | --- |
| Modulation method | PDM |
| Power output range | 0-110% of rated power |
| Power factor | ≥0.95 |
| Machine efficiency | better than 72% |
| Frequency tolerance | ≤1Hz |
| Audio input impedance | 600Ω balanced |
| Audio input level | -10 ~ +10db (nominal +6db) |
| RF output impedance | 50Ω (or customized) |
| Positive peak modulation capability | not less than 110% |
| Continuous modulation capability | 100% continuous modulation of sine wave |
| Frequency response | ±0.5db (50Hz~8kHz, m=90%) |
| Total harmonic distortion | ≤2.0% (50Hz~8kHz, m=90%) |
| Signal-to-noise ratio | ≥62db |
| Carrier drop | ≤3% |
| Square wave overshoot | ≤0.5% (400Hz, M=0.8) |
| Square wave top drop | ≤0.5% (40Hz, M=0.8) |
| Spurious emission | ≤-60dB |
| AC power supply 380V±10%, frequency | 3-phase 4-wire system, ±2Hz |
| Temperature | -10~+45℃ |
| Relative humidity | 0-95% non-condensing |
Compact solid-state design with gilt cabinet
72% high working efficiency, energy&cost saving for radio stations
PDM Modulation, built in impedance matching unit
Modular Architecture with 15-inch menu touch board
Power modules with PLUG-IN connection, easy operating with safety assured
CONTACT US


FMUSER INTERNATIONAL GROUP LIMITED.
We are always providing our customers with reliable products and considerate services.
If you would like to keep touch with us directly, please go to contact us