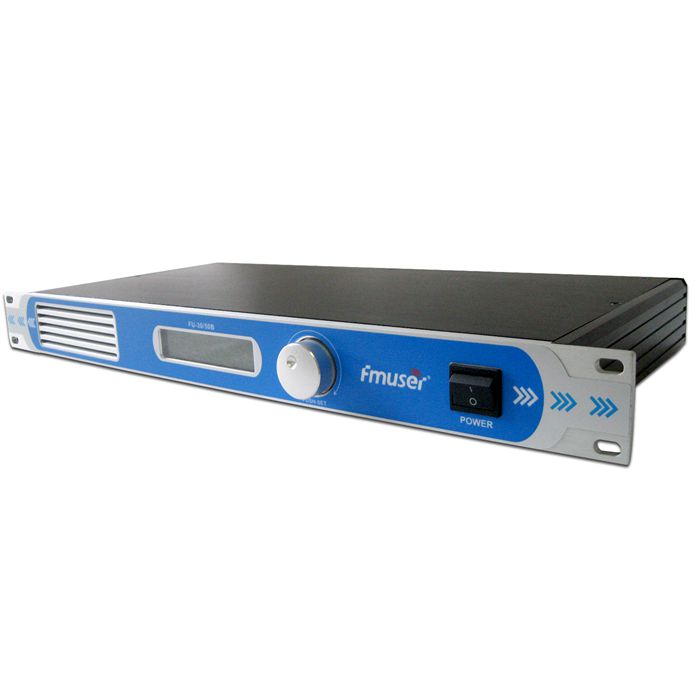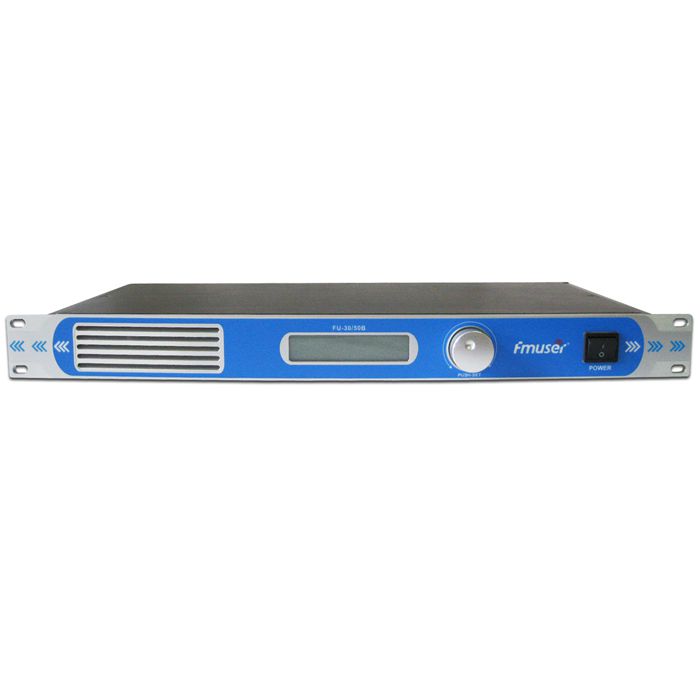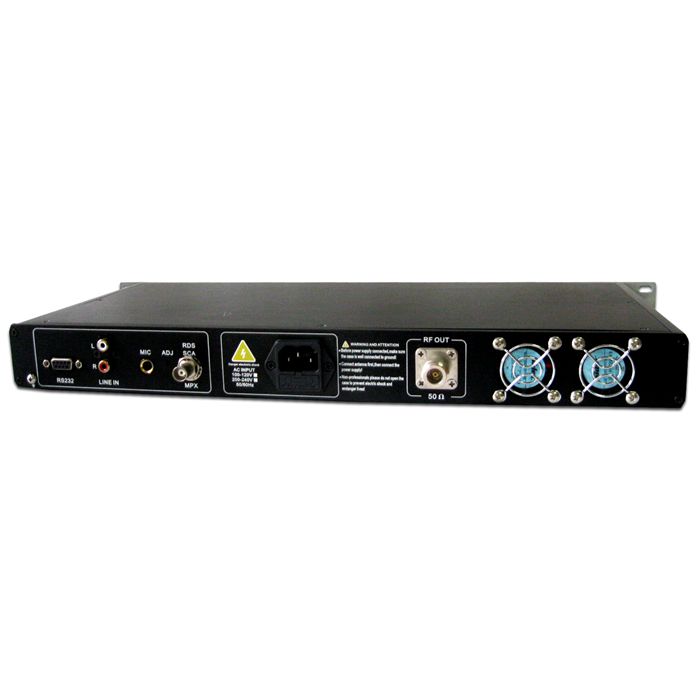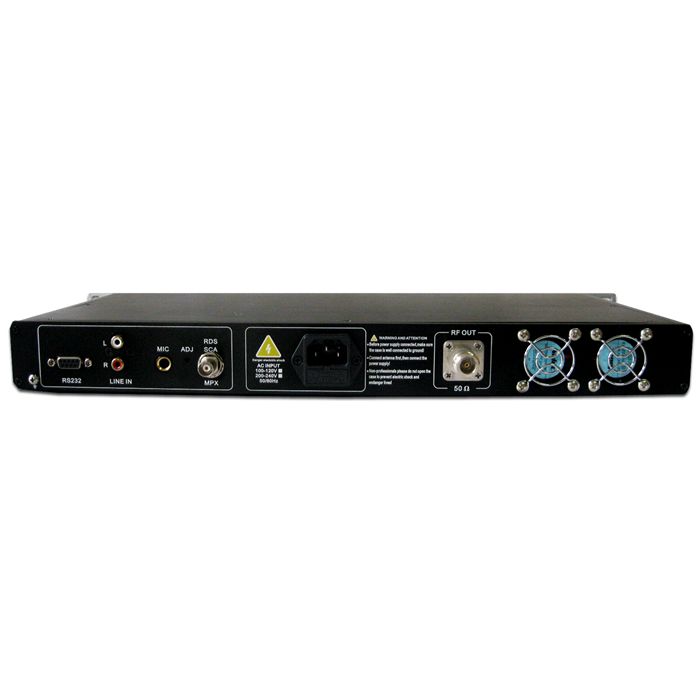 FMUSER FU-30/50B 50W FM Radio Broadcast Transmitter
FEATURES
Price (USD): 609
Qty (PCS): 1
Shipping (USD): 0
Total (USD): 609
Shipping Method: DHL, FedEx, UPS, EMS, By Sea, By Air
Payment: TT(Bank Transfer), Western Union, Paypal, Payoneer
Why Choose FU-30B for Your Radio Station?
The FMUSER FU-30B/FU-50B (also known as CZE-T501, CZH-T501) is an FM broadcast transmitter and FM exciter for Small FM radio stations. FU-30B/FU-50B FM transmitter has the characteristics of wide RF signal transmission range, high fidelity, high output sound quality, anti-interference, and easy operation. FU-30B/FU-50B is one of the best 0-50W low-power FM radio transmitters. The FU-30B/FU-50B low-power FM radio transmitter is widely used in various small radio stations, such as drive-in theater broadcasting, drive-in church broadcasting, drive-through test broadcasting, campus broadcasting, community broadcasting, industrial and mining broadcasting, tourist attractions broadcasting, FU-05B is also one of the low-power FM transmitters favored by professional/amateur FM radio equipment enthusiasts.
Benefits You Can Not Resist
1-Unit standard chassis, small in size
The tuning power can be tuned up to 50 W
Using digital phase-locked loop frequency synthesizer (PLL) technology, ultra-high frequency stability.
Have the standing wave protection and overtemperature protection.
Output power can be tuned from 0.5W ~ 50W
The power lock ensures the safety of the machine
HD screen shows the timely output power and various working status.
Budget Choice for the FM Radio Stations
1 *FU-30B/50B 50W FM broadcast transmitter
What You Need to Know
Make sure the antenna or the Load can be ground connected to the transmitter
The power supply voltage must be within the allowed range.
Make sure the fan ventilation is good.
Technical Specification
RF Part:
Operating frequency: 87 ~ 108MHz
Output power: 50W MAX continuously adjustable
Output Impedance: 50 ohm
Spurious and harmonic radiation:-60db
RF Output Connector: N Female (L16)
Audio Part:
Frequency response: 50 ~ 15KHz (3db)
Distortion: 0.2%
Left and right channel separation: 45db
LINE IN connector: RCA two-channel Cinch
The microphone interface: 6.5mm
Microphone Type: Dynamic microphone (electret microphone is not applicable)
Audio Input Connectors: RCA Female
AUX Input Connector: BNC female
Power Supply Part
Rated working voltage: 200 ~ 240V AC / 50/60Hz (you can switch into 100 ~ 120V AC inside the chassis)
Maximum power consumption: 100W
Internal working voltage: DC28V, DC12V, DC5V
CONTACT US


FMUSER INTERNATIONAL GROUP LIMITED.
We are always providing our customers with reliable products and considerate services.
If you would like to keep touch with us directly, please go to contact us