FU-50B 50 Watt FM Transmitter for Drive-in Church, Movies and Parking Lot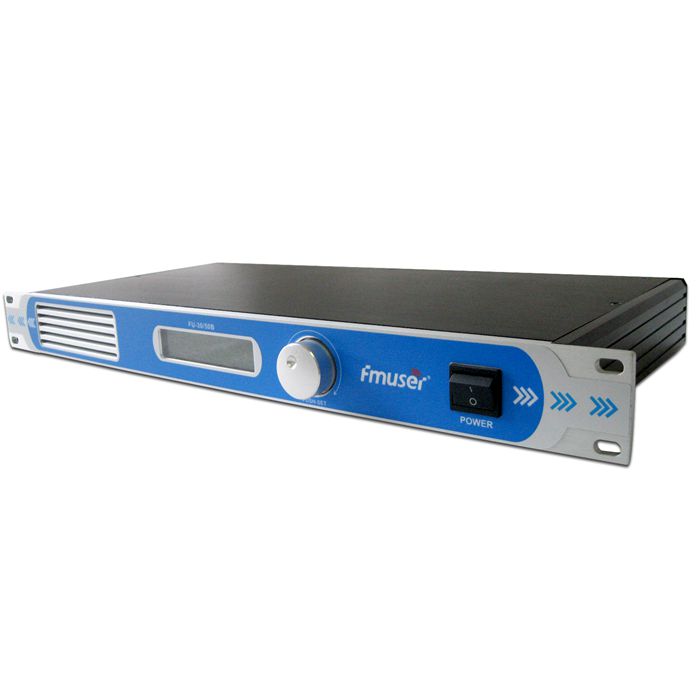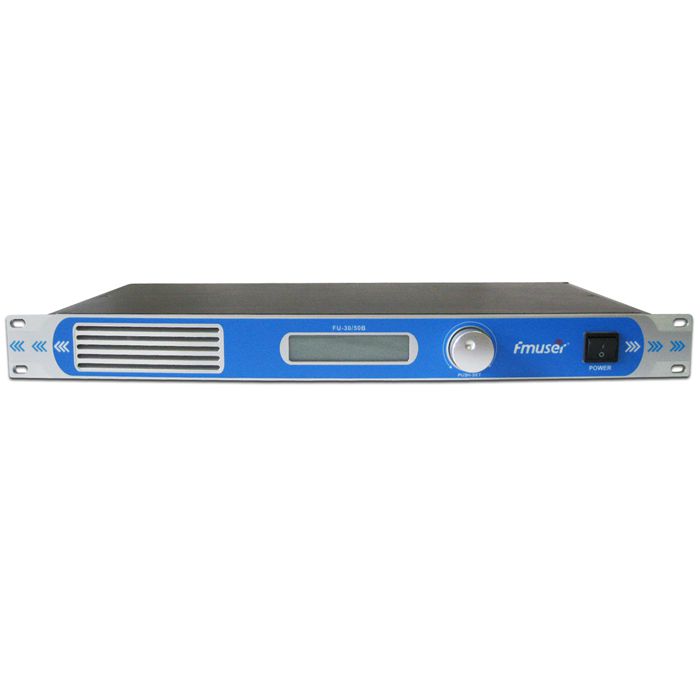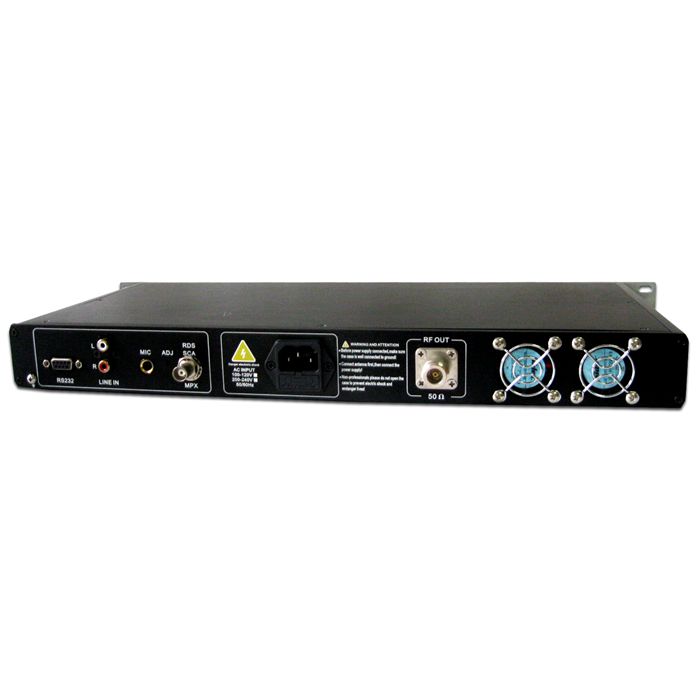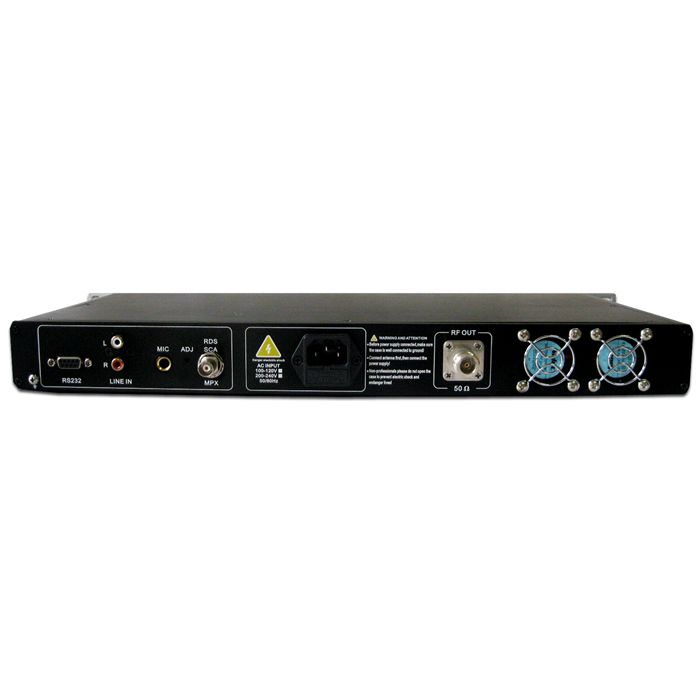 FU-50B 50 Watt FM Transmitter for Drive-in Church, Movies and Parking Lot
FEATURES
Price (USD): 609
Qty (PCS): 1
Shipping (USD): 0
Total (USD): 609
Shipping Method: DHL, FedEx, UPS, EMS, By Sea, By Air
Payment: TT(Bank Transfer), Western Union, Paypal, Payoneer
A 50 Watt FM Transmitter with Strong Performance
FU-50B (CZE-T501, CZH-T501) 50 watt FM transmitter is one of the best low power FM transmitters favored by professionals and amateurs from all over the world.
It was featured by:
1U rack design, easy-installing, easy-uninstalling, easy-operating
50 watts maximum output power, tuneable as frequency (87 Mhz - 108 MHz)
Phase-locked loop (PLL) frequency synthesizer ensures ultra-high frequency stability.
Standing wave protection and over-heated protection enable a long service life.
Power lock design
HD screen shows the timely output power and various working status.
Long-range FM broadcasting design
Stereo sound quality, 100% high fidelity, strong anti-radio interference
RDS port, electronic volume adjusting, and low pass filters
Attention:
Make sure the antenna or the Load can be ground connected to the transmitter
The power supply voltage must be within the allowed range.
Make sure the fan ventilation is good.
FMUSER FU-50B: A Practical 50 Watt FM Broadcast Transmitter
To meet the needs of small-range FM stereo broadcasting, the FU-50B 50 watt FM broadcast transmitter is designed to cover about 20 miles of ERP 50 watts coverage
Thanks to our factory, FU-50B 50w FM transmitter is now all ready to serve the world with multiple packages with strong broadcasting performance as always.
As one of the best 50w FM transmitters, FU-50B can be easily deployed in the following FM radio stations:
Drive-In Theater
Drive-In Church
Drive-Through Test
Campus Radio Station
Community FM Radio Broadcast
Broadcast System (e.g. Mining and Manufacturing)
Tourist Attractions
Motel Broadcasting
Public Squares Broadcasting
etc. (please name your needs)
The following are some of the best FU-50B 50w FM transmitter alternatives, you may order them separately or wholesale them in bulk (and get a discount!), if you need antenna or accessories, or turnkey solutions for your radio station, please contact our sales team for more details!
Best 50W FM Transmitter Supplier
FMUSER is the famous supplier of complete drive-in FM transmitter packages and drive-in turnkey solutions.

With over ten years of manufacturing experience in drive-in FM broadcast equipment, FMUSER is now able to supply drive-in FM transmitters from 0.5 watts to 150 watts, and FM antenna systems from high power transmitter antennas to antenna accessories, best prices, premium quality, and worldwide supply!
Contact us now and ask for a quotation, we are always here ready for your needs!
Customize Your Drive-in Solutions Now
Also Read
50 watt FM radio transmitter * 1
Power supply cable * 1
Terms
Specs
RF Part
Operating frequency
87 ~ 108MHz
Output power
50W MAX continuously adjustable
Output Impedance
50 ohm
Spurious and harmonic radiation
-60db
RF Output Connector
N Female (L16)
Audio Part
Frequency response
50 ~ 15KHz (3db)
Distortion
0.20%
Left and right channel separation
45db
LINE IN connector
RCA two-channel Cinch
The microphone interface
6.5mm
Microphone Type
Dynamic microphone (electret microphone is not applicable)
Audio Input Connectors
RCA Female
AUX Input Connector
BNC female
Power Supply Part
Rated working voltage
200 ~ 240V AC / 50/60Hz (you can switch into 100 ~ 120V AC inside the chassis)
Maximum power consumption
100W
Internal working voltage
DC28V, DC12V, DC5V
CONTACT US


FMUSER INTERNATIONAL GROUP LIMITED.
We are always providing our customers with reliable products and considerate services.
If you would like to keep touch with us directly, please go to contact us